I ordered the Sakara Signature Program 3-day meal delivery to analyze it through my eyes (and stomach). Perimenopausal women will benefit from this nourishing, energizing, and hydrating food. Here are my thoughts and a discount for you to try!
If you know me, you know how much I love to create recipes and cook. But my friends, family, and even some of my clients also know that I have a special place in my culinary heart for Sakara. Every once in a blue moon I can get a little burnt out. I wish for someone else to just make me a really healthy meal. It's not always easy for me to find a restaurant or even healthy prepared meal delivery that will put on a plate what I consider a really healthy, restorative meal. Sakara food is unique and is exactly what I crave.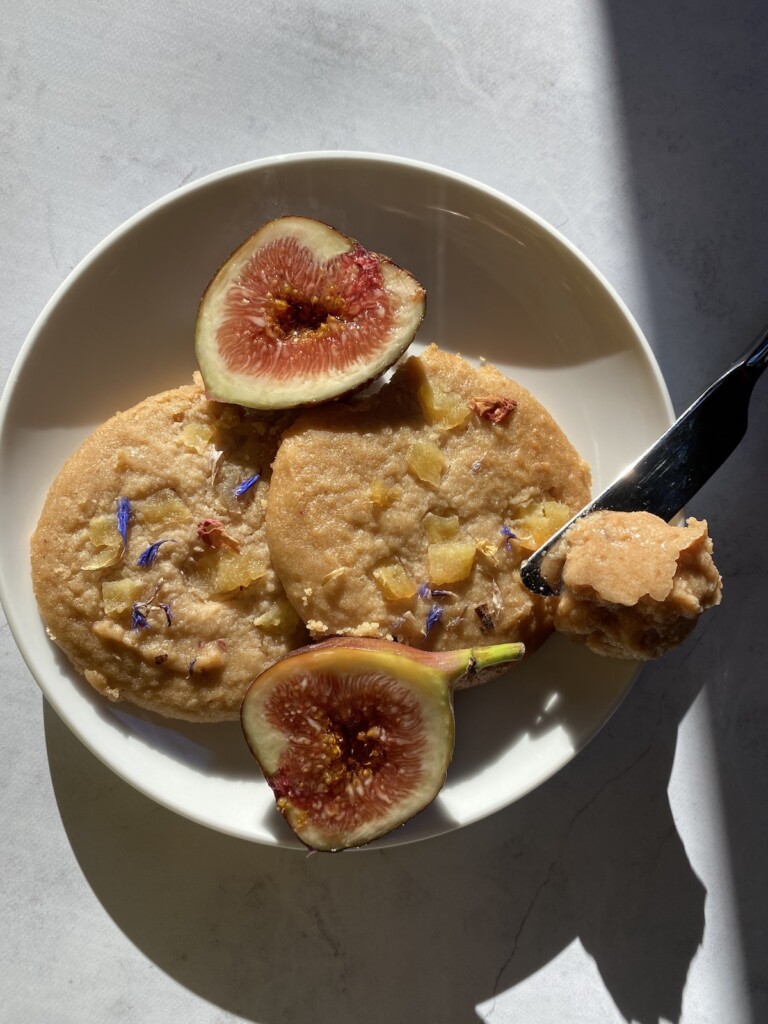 What is Sakara?
If you haven't discovered Sakara, it was created by Danielle Duboise and Whitney Tingle as an answer to their search for a healthy, sustainable solution to help them heal with food as medicine.
All meals, as well as the snack bars, superfood powders, and teas in the Clean Boutique, are backed by nutrition science. Ingredients perform actions such as reducing inflammation, balancing blood sugar, and soothing hormones – all huge benefits for my peri/menopausal women.
The meals will give you about 50 g protein per day so could add a protein and greens super powder (12g) or metabolism powder (3g) if you need to increase your plant protein for the day.
The Sakara meal programs are a delicious way to learn how to eat to decrease the symptoms of hormonal fluctuation.
What the meals don't contain:  gluten, dairy, refined sugar, hydrogenated fats, GMO's, chemical pesticides, hormones, antibiotics, and steroids. Does that list look familiar? Yup, those are well known hormone disruptors. Well done, Sakara!
Why aren't there calorie counts for Sakara meals?
Sakara echos almost everything I recommend to my peri/menopausal clients
There's no calorie counting which is smart. Most women need to prioritize the quality of the foods they eat. I've witnessed amazing healthy changes so many times when a client removes sugar and processed junk, replacing those inflammatory ingredients with leafy greens, veggies, healthy plant fats, and adequate protein at each meal. The weight loss, improved digestion, and decreased hot flashes happen right there so we don't need to look at the tedious and unsustainable task of counting calories.
Every ingredient used has a health supportive purpose. There are no slackers here. You won't find a single ingredient without a great resume. Take a look at the ingredient labels and you will see vitamins, minerals, antioxidants. They also stir in phytonutrients, adaptogens, omega-3's, and fiber to feed our hungry gut microbiome.

Hydration is a big deal. Our thirsty signal is muted in peri/menopause, so I'm always pointing out ways for my clients to get enough water. At Sakara you can eat your water. They are so creative with high water content foods like cucumbers, romaine lettuce, and berries. A delicious way to hydrate.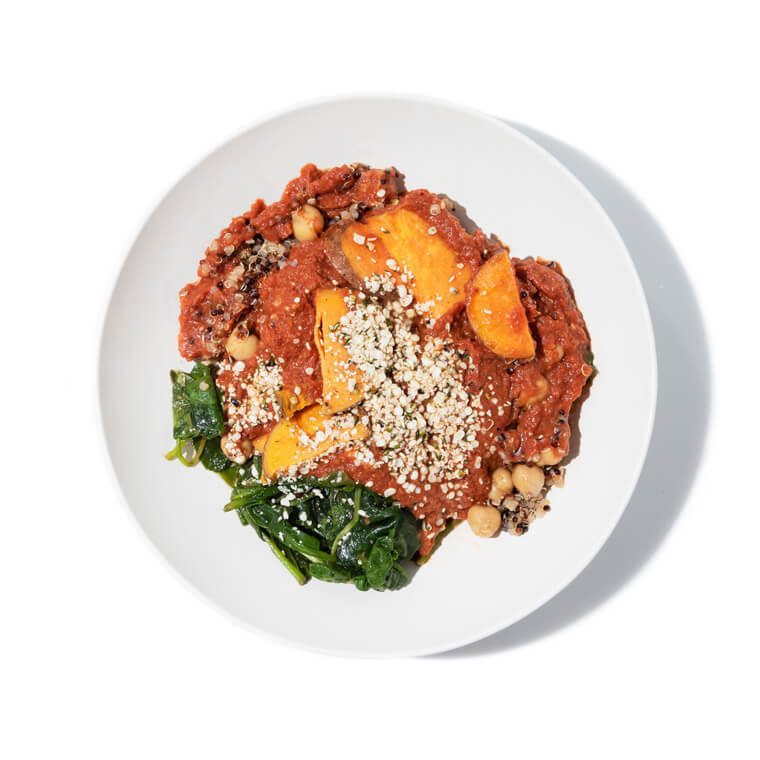 Why I love Sakara meal delivery
Portion sizes. The meals are a way of teaching yourself what a plant-based meal should look like. Each meal is made up of a balance of nutrient-dense carbs, healthy plant oils, and plant proteins. After eating each meal, I felt so satisfied, not stuffed or in a food coma, and did not even feel like snacking in between.
This is healthy, plant-based eating. Four to 6 cups of leafy greens are the base of 1 or 2 meals each day. The rest is very creative, well thought-out health-supportive food . The program is a teaching tool for a healthy lifestyle (anti-diet). You can make plant-based meals at home but to get this much variety would be pretty time-consuming. If you aren't into cooking it can be extremely difficult to get enough veggies. Most take out & restaurants don't balance meals this way.
A break from planning meals for myself. It was awesome to know that each of my meals was given the nutritionist stamp of approval. Every meal tasted awesome. I sooo appreciated the sauces, dressings, and spreads that made all the plants zing with flavor.
The Pumpkin Pie Parfait for breakfast was fantastic. It had an endless list of fruits and veggies packed into one portable little container (I saved the container to pack my granola on-the-go).
My favorite thing about the Forbidden Rice & Tatsoi Bowl is the dressing. I need a bottle of that!
All my dinners were elevated by the sauces and dressings – they're amazing. My favorite dinner this week had to be the Roasted Peach Chana Masala. Creating a recipe with fruit and vegetables together is a vegan culinary technique I really appreciate and am always practicing in my own cooking.
In addition to all my yummy meals, Sakara gave me a welcome pouch full of items from their Clean Boutique – Detox Tea (great flavor), their probiotic supplement, detox water drops, energy bar, and superfood powder. Everything is packed so thoughtfully and the containers are reusable.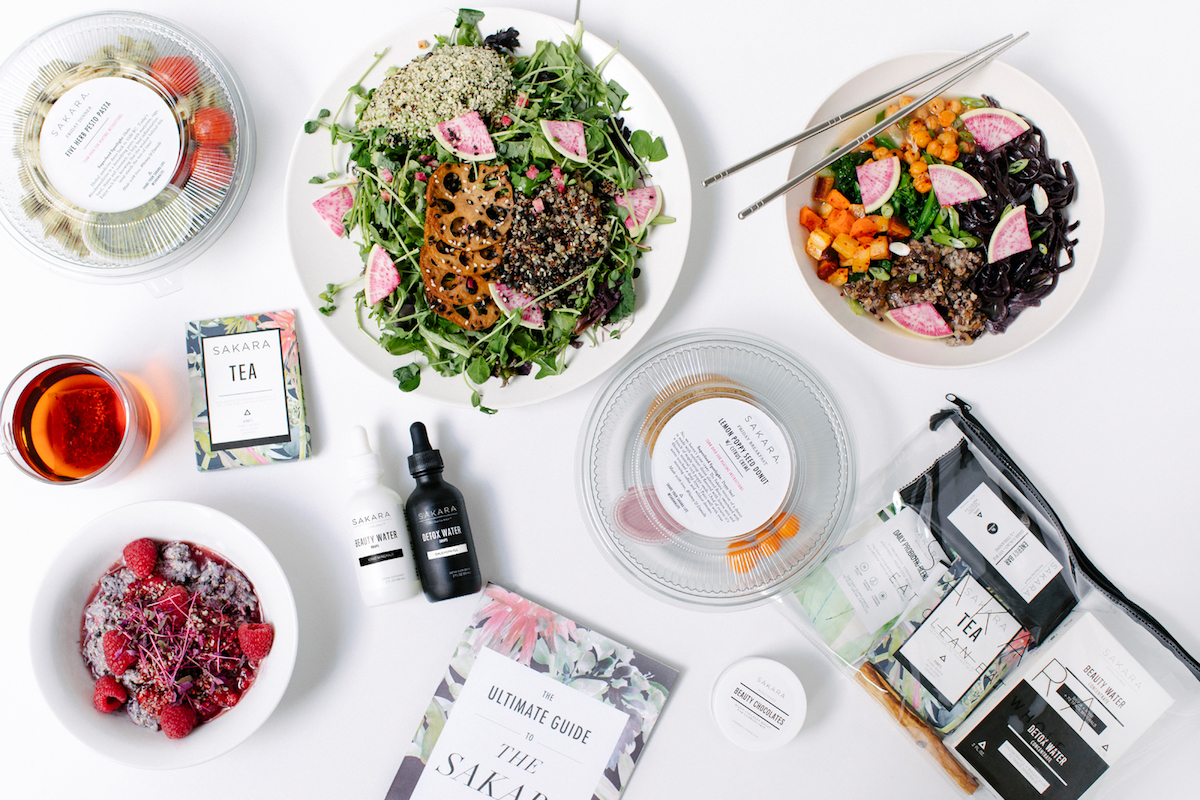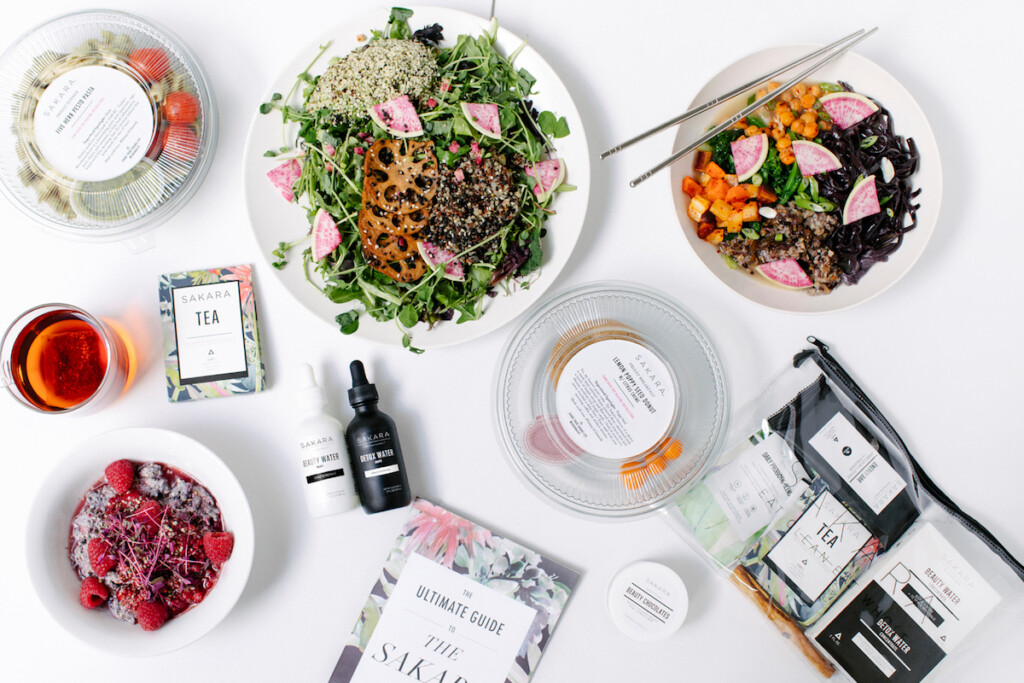 Manifesting
Whitney and Danielle speak of turning your thoughts into things. My thoughts – an awareness that there are so many women out there suffering through peri/menopause needlessly without enough resources. I know these women will be astonished at how a plant based eating style and other healthy whole food choices will help decrease or even alleviate the symptoms of peri/menopause. Adjusting what we eat and other lifestyle habits can make such a significant impact that this must be the first step in our own healthcare – in most cases before we approach or in tandem with our GYN and/or physician. We are seldom getting this message.
So my job here at Fresh Balance Nutrition is to give you the resources to take action on behalf of your own healthcare. Try Sakara meals, make some of the recipes from the FBN blog, and put some of my recommendations into action for yourself. Choose the lifestyle that will serve you the best in peri/menopause.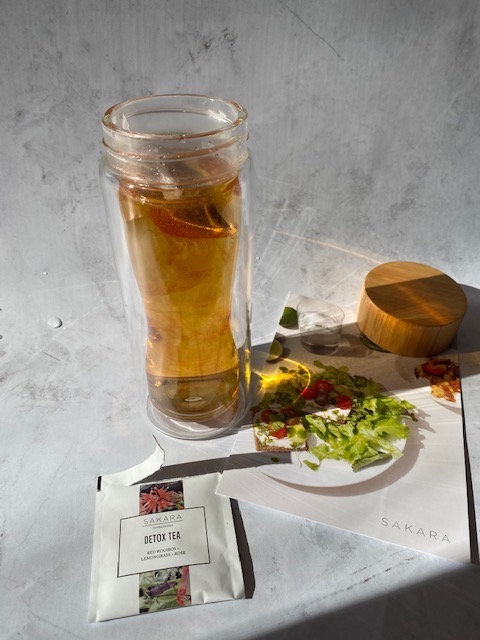 Use code XOFBN to take 20% off your first order of any meal program or items from the Clean Boutique at SAKARA. Enjoy my friend … and let us know what you tried @freshbalancenutrition and #freshbalancenutrition.
P.S. They've just made a big change at Sakara. Now you can customize your meal delivery program to fit your schedule. I needed the time I saved by having all 3 meals prepared for me, but if you prefer to eat dinner together as a family or want to make your own breakfast, you can adjust your order and select either 2 or 3 meals a day.
This post contains affiliate links for products I use and trust. I may receive commissions on purchases at no cost to you. As an Amazon associate I earn from qualifying purchases.