This basic recipe for cashew cheese is built with layers of flavor giving it a cheesy taste without any dairy
You might be thinking "cashew cheese? That sounds like too much work", but you'll be surprised how easy it is to make. You can put some extra effort into nut cheeses that require fermentation or dehydration, but this is a simple method to make a tasty spread for a quick vegan cheese platter or just a nutritious snack.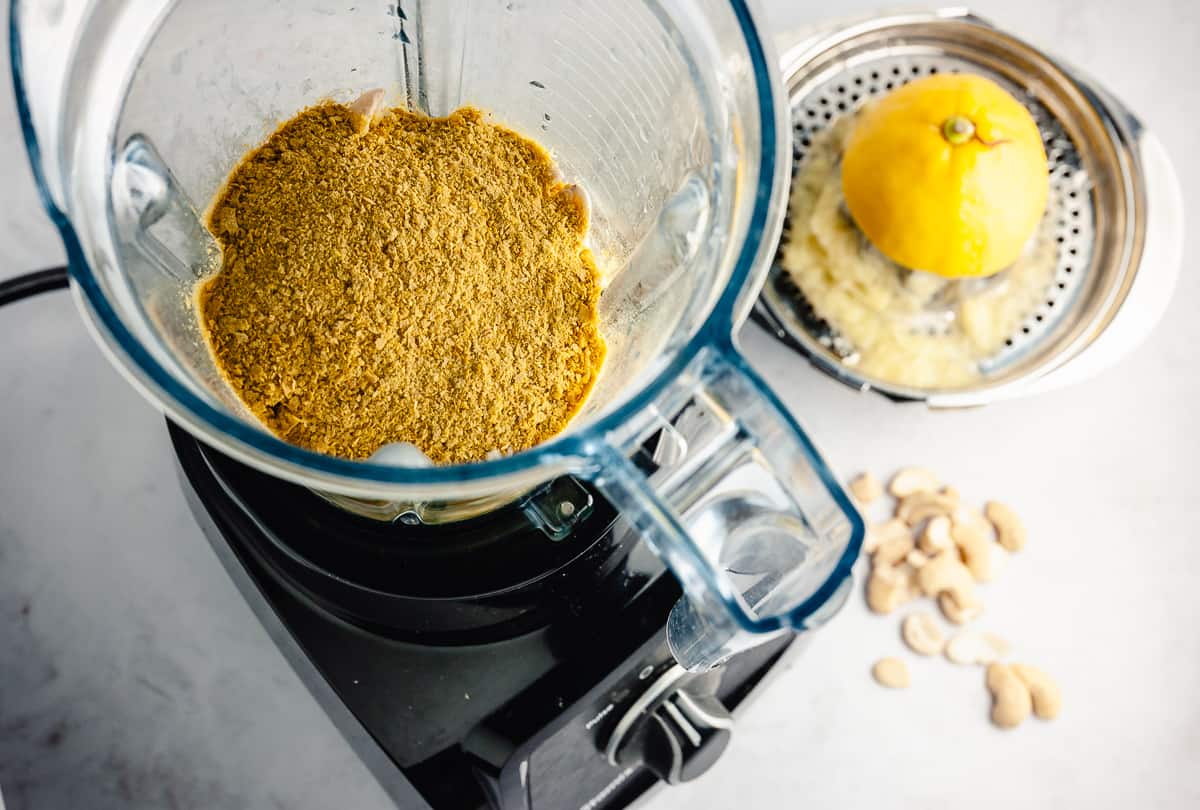 This turns out to be a great option for my clients who can't digest dairy foods well. It's such a useful basic recipe, I encourage them to experiment with different herbs, spice blends, and bits of vegetables to get many variations out of it. Imagine scooping smoked paprika and cumin cashew cheese onto a cucumber slice. A swirl of chopped olives and rosemary cashew cheese would pair perfectly with crackers. Pair your favorite variation with Spelt Flaxseed Breadsticks on an appetizer platter.
I usually have the ingredients for Cashew Cheese on hand so I can easily toss them into a high speed blender (my Vitamix is an non-negotiable essential kitchen small appliance) and have appetizers lightning fast. Or maybe I need a pasta sauce or something to add creaminess and flavor to a plain grain. Cashew Cheese is my go to.
It will tighten up to the thickness of a cheese spread as it rests in the refrigerator. You can play around with the consistency. Add more liquid and it becomes a sauce for pasta or baked sweet potatoes. Less liquid using a food processor instead of a blender transforms it into cheese crumbles to sprinkle over a salad.
Reassure your guests that your appetizer is full of healthy fat, fiber, and protein from nuts plus B vitamins from nutritional yeast. The vegetables you serve will just elevate your first course further.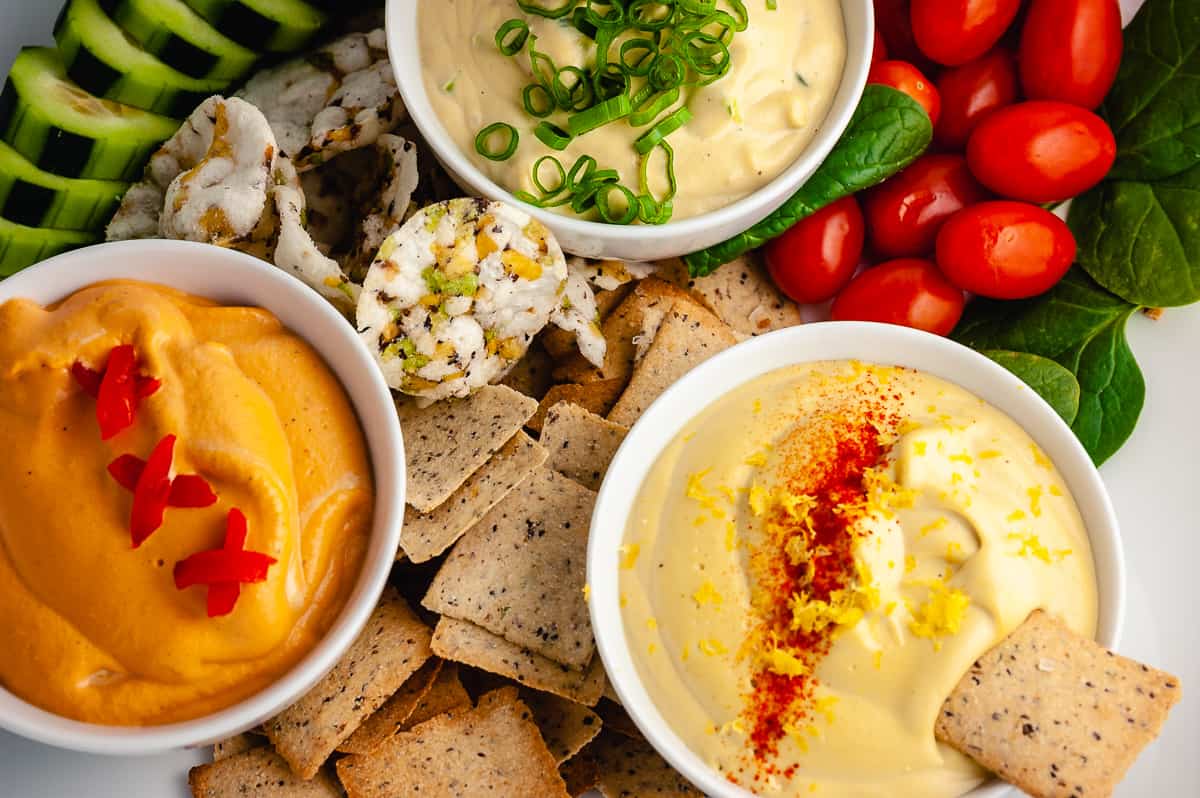 Cashew Cheese
1

cup

raw cashews

,

soak 3 hours or overnight

¼

cup

water

2

tablespoons

lemon juice

2

tablespoons

white wine

1

teaspoon

dijon mustard

2

cloves

garlic

¼

cup

nutritional yeast

¾

teaspoon

sea salt

¼

teaspoon

pepper

flavor options:

½

cup

roasted red peppers

,

chopped

⅓

cup

green onion

,

chopped
Drain and rinse the soaked cashews. Place in a high-powered blender.

Add remaining ingredients and blend until smooth, scraping down sides as needed.
Notes
For flavored versions:
roasted red pepper – omit water; add chopped red pepper and pulse or blend into cashew cheese base.
green onion – pulse chopped green onions into cashew cheese base.
This post contains affiliate links for products I use and trust. I may receive commissions on purchases at no cost to you. As an Amazon associate I earn from qualifying purchases.