My Wholesome Seed Sprinkle adds protein, fiber, and healthy fat to support a healthy perimenopause. Adding a couple of spoonfuls to salads, omelets, or vegetables enhances the flavor while adding nutrition from each ingredient.
I gave you an Instagram Stories peek at one of my breakfasts featuring this seed sprinkle. You told me you would like to see the recipe so… here it is! It has just the right balance of flavors to jazz up any bland dish. It'll also make you feel good knowing that every ingredient in it provides big nutrient boosts.
While there may not be scientific data to back seed cycling, there are benefits to eating seeds for women's health.
Hormone Balancing Superfood: Flax Seed
flax seeds, sesame, pumpkin, and sunflower seeds contain Vitamin E and omega 3- fatty acids which are essential for hormone production.
zinc, found in pumpkin and sesame seeds, supports progesterone levels.
selenium supports liver detoxification phases and seeds are rich in this mineral.
flax and sesame seeds are especially rich in lignans which help keep estrogen levels healthy.
Seeds that Support Hormone Health
Flaxseeds can both decrease stress hormones and decrease how you subjectively perceive your stress. They also protect against breast cancer.
Flaxseeds are also exceptional for your overall health. They have been shown to reduce cardiovascular risk as well as improve metabolic health. That's good news if you're in perimenopause and have problems with insulin resistance or high blood sugar.
Sesame seeds have also been shown to help balance specific hormones especially important for women with PCOS. One simple and delicious way to get sesame seeds into your eating routine is by addding tahini (a seed butter made from sesame seeds).
Pumpkin and sunflower seeds have high levels of micronutrients and fatty acids that have been shown to positively impact overall health. Pumpkin seeds, high in zinc, have gotten a lot of attention recently in support of optimal immune function.
To boost the nutritional value of this sprinkle, I added nutritional yeast. The B vitamins in nutritional yeast help you with symptoms like depression, memory problems, focus, and brain fog as well as hot flashes. I also included some turmeric with it's anti-inflammatory benefits that can help with joint pain.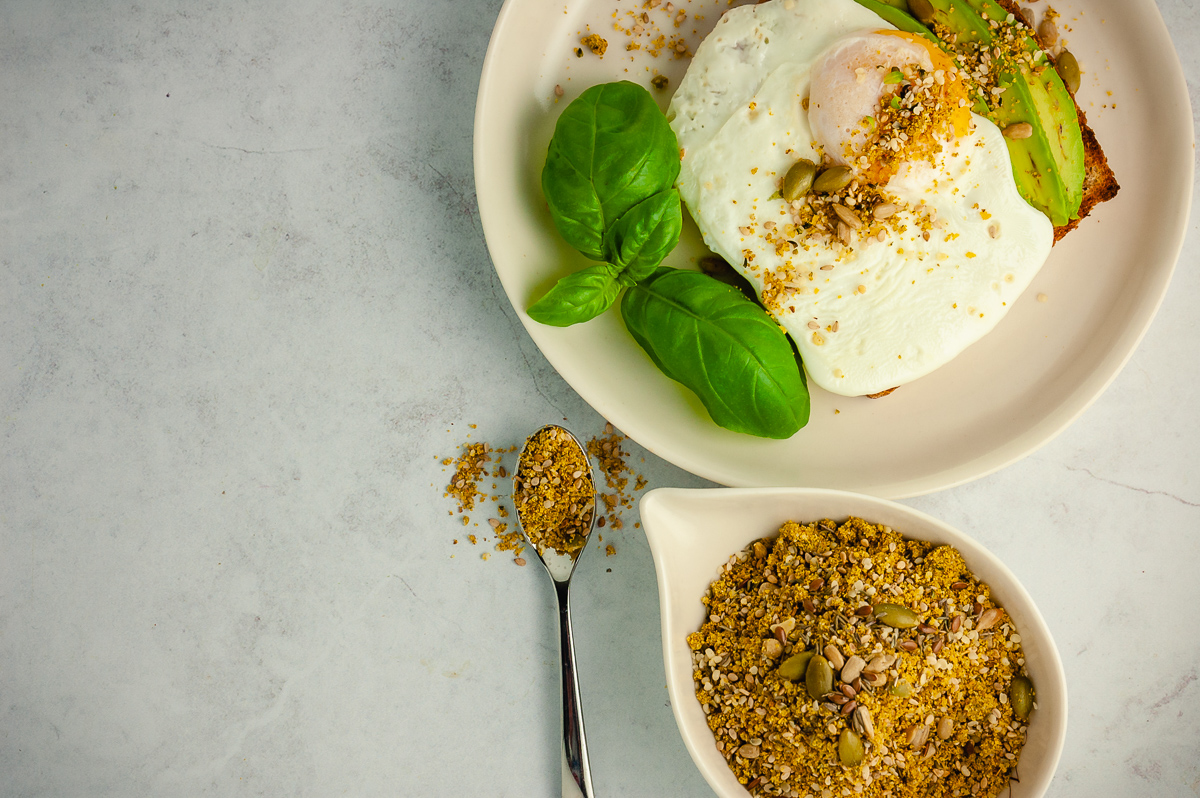 Ideas for using seed sprinkle
It's easy to remember to eat a variety of nutritious seeds frequently. Simply incorporate them into your healthy eating routine daily. Sprinkle some seeds:
into your eggs
over a salad or soup
on top of sautéed greens
over delicate types of fish like flounder or cod
on top of avocado toast
over sweet potatoes, brown rice, or quinoa
You can create combinations of seeds as I do in this sprinkle or use them individually. Add a tablespoon or 2 to your foods to reap the many benefits.
How to store seed sprinkle
Keep the seed sprinkle in an airtight glass container in the refrigerator to prevent the delicate seed oils from going rancid. I like to store a smaller portion in a glass shaker with a lid that can be closed. The rest can be transferred to an airtight freezer container to use for refills.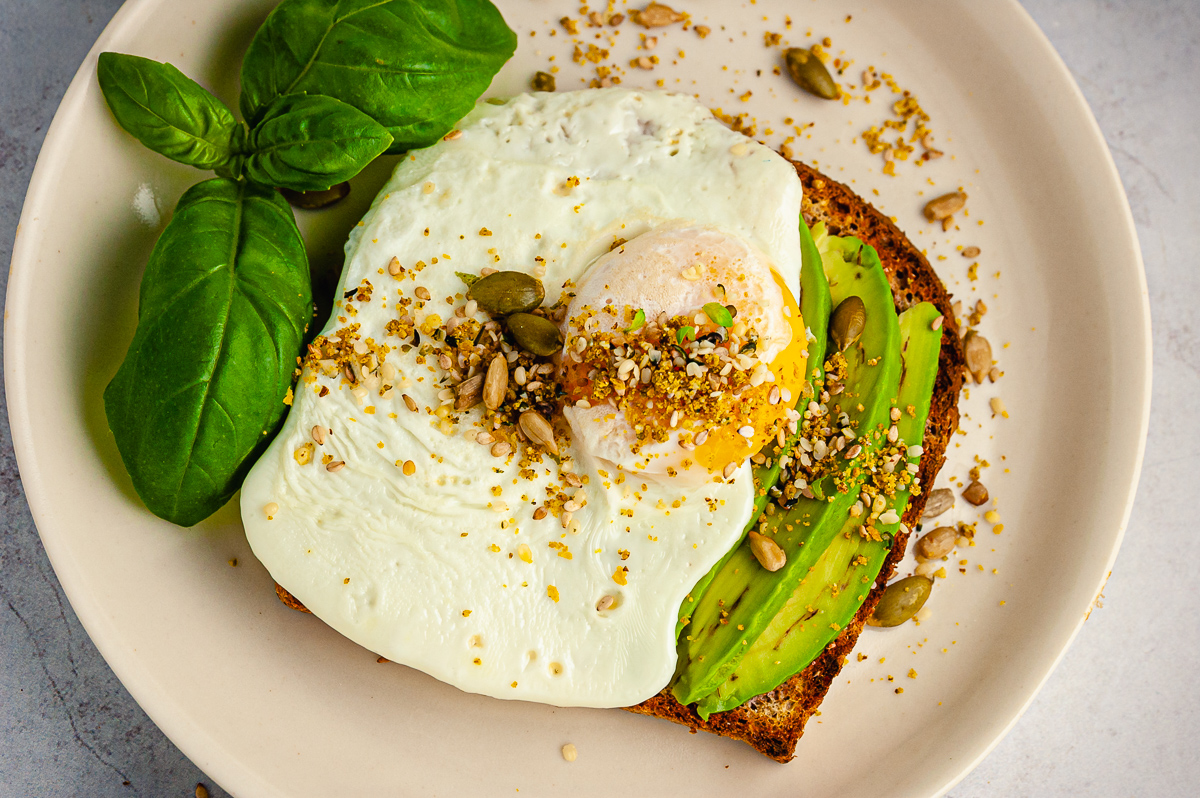 Looking for other healthy ways to enhance the flavor of your foods? Try these:
Wholesome Seed Sprinkle
½

cup

nutritional yeast

½

cup

pumpkin seeds

⅓

cup

hemp seeds

¼

cup

sunflower seeds

¼

cup

sesame seeds

¼

cup

flax seeds

,

ground

1

teaspoon

dried thyme

1

teaspoon

sea salt

½

teaspoon

cumin seeds

,

toasted

½

teaspoon

garlic powder

½

teaspoon

onion powder

½

teaspoon

turmeric powder
Place all ingredients in a mini food processor or blender.

Pulse about 5 times until coarsely ground.
This post contains affiliate links for products I use and trust. I may receive commissions on purchases at no cost to you. As an Amazon associate I earn from qualifying purchases.