Whether your evening drink helps relieve stress and anxiety or is just a deeply ingrained habit, there are reasons to explore alternatives to drinking alcohol.
Perhaps you are struggling with the concept of trying to find alternatives to drinking alcohol. You are ready to ditch the foggy brain and tired skin that show up as a result of your wine at 5 habit. It's hard to unwind when you know that your wine or cocktail can be high in calories, trigger hot flashes, and increase your risk of breast cancer.
So many of the clients in my private practice admit they have a really hard time breaking their wine drinking habit. They know this is not the best choice for their health goals during menopause. Women are particularly vulnerable to the negative effects of alcoholic drinks. 
Drinking even small amounts of alcohol is associated with NAFLD. Heavy drinking can set you up for insulin resistance and increased risk of type 2 diabetes. It is also part of the belly fat storage problem we complain about so much in perimenopause.
Other health issues for women related to drinking alcohol could be:
Weakened immune system
Increased risk of some cancers
Decreased bone strength
Lower libido
Impaired absorption of vitamins and minerals
Poor blood sugar balance
Increase risk of heart health issues
More frequent digestive issues like gas and bloating
Alternatives to drinking alcohol
One of the reasons we grab some wine and pour ourselves a glass at the end of the day is to relax. But if there was a replacement for alcohol with the ability to help us destress we could avoid these side effects.
Finding a replacement for alcohol isn't a frustrating quest anymore. I've been collecting and testing some alternative drinks that are made with adaptogens which help us feel calm and reduce anxiety. Most of them also include some additional very nutritious ingredients.
Each drink I'll feature here is lower in calories than a typical glass of wine. They are all very low in sugar too. These replacements for alcohol are boosted with adaptogens and other ingredients that help you relax and even support your good health.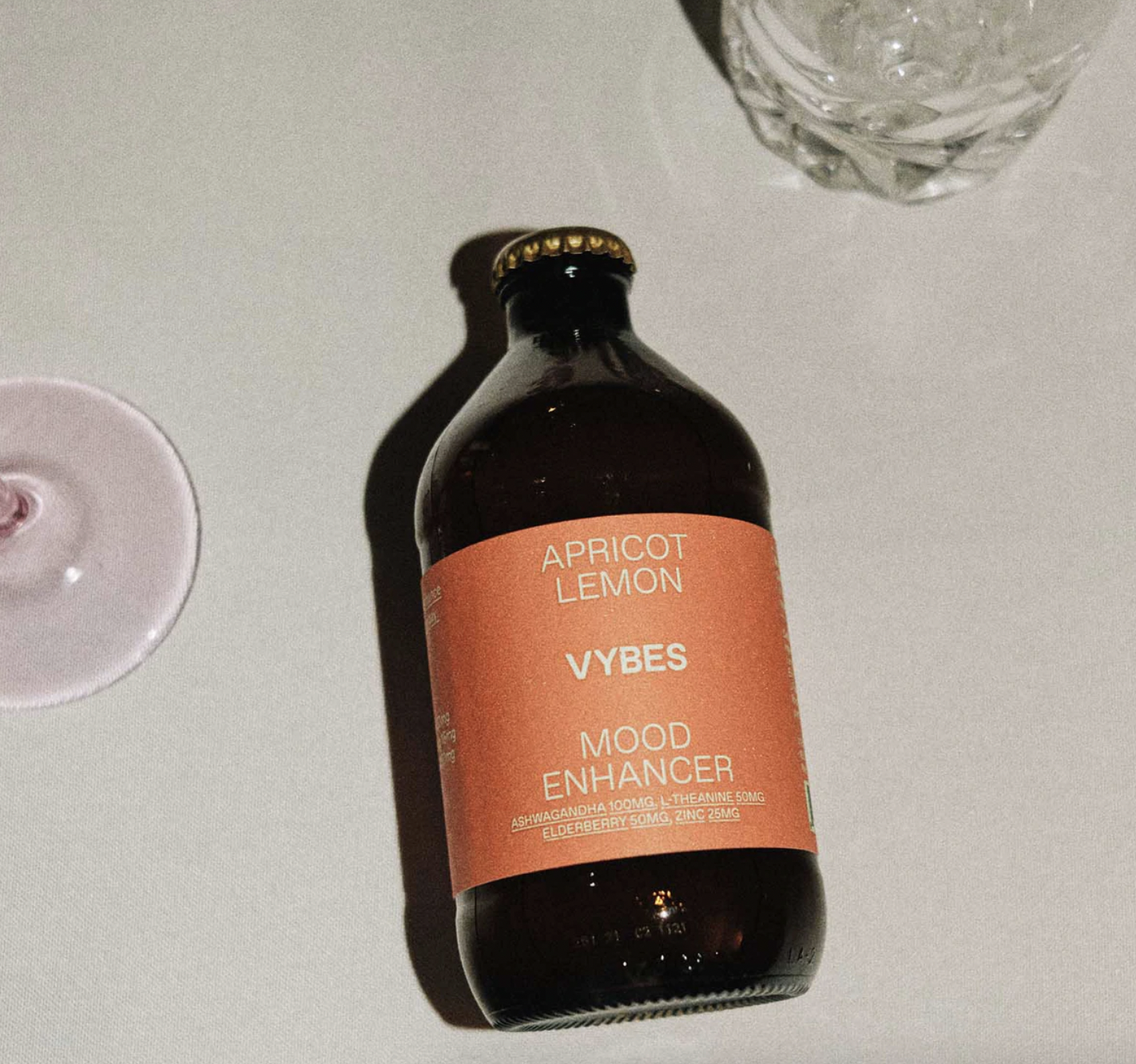 Vybes apricot lemon mood enhancer is made with ashwagandha. This adaptogen is famous for its stress-reducing and mood-stabilizing superpowers. Stress is linked to blood sugar spikes. Ashwagandha can help with that "weight around the middle" that results from out of whack stress hormones.
Other ingredients in this sparkling mood enhancer are L-theanine, rhodiola, elderberry and zinc. Elderberry has been proven to shorten the duration of cold and flu symptoms by as much as four days due to its potent anti-inflammatory and anti-viral properties. Zinc has immune boosting power.
This drink impressed me with the addition of apple cider vinegar. This ingredient will support balanced blood sugar levels. Hibiscus is full of health protective antioxidants. A few studies have shown that hibiscus may help you lose some weight.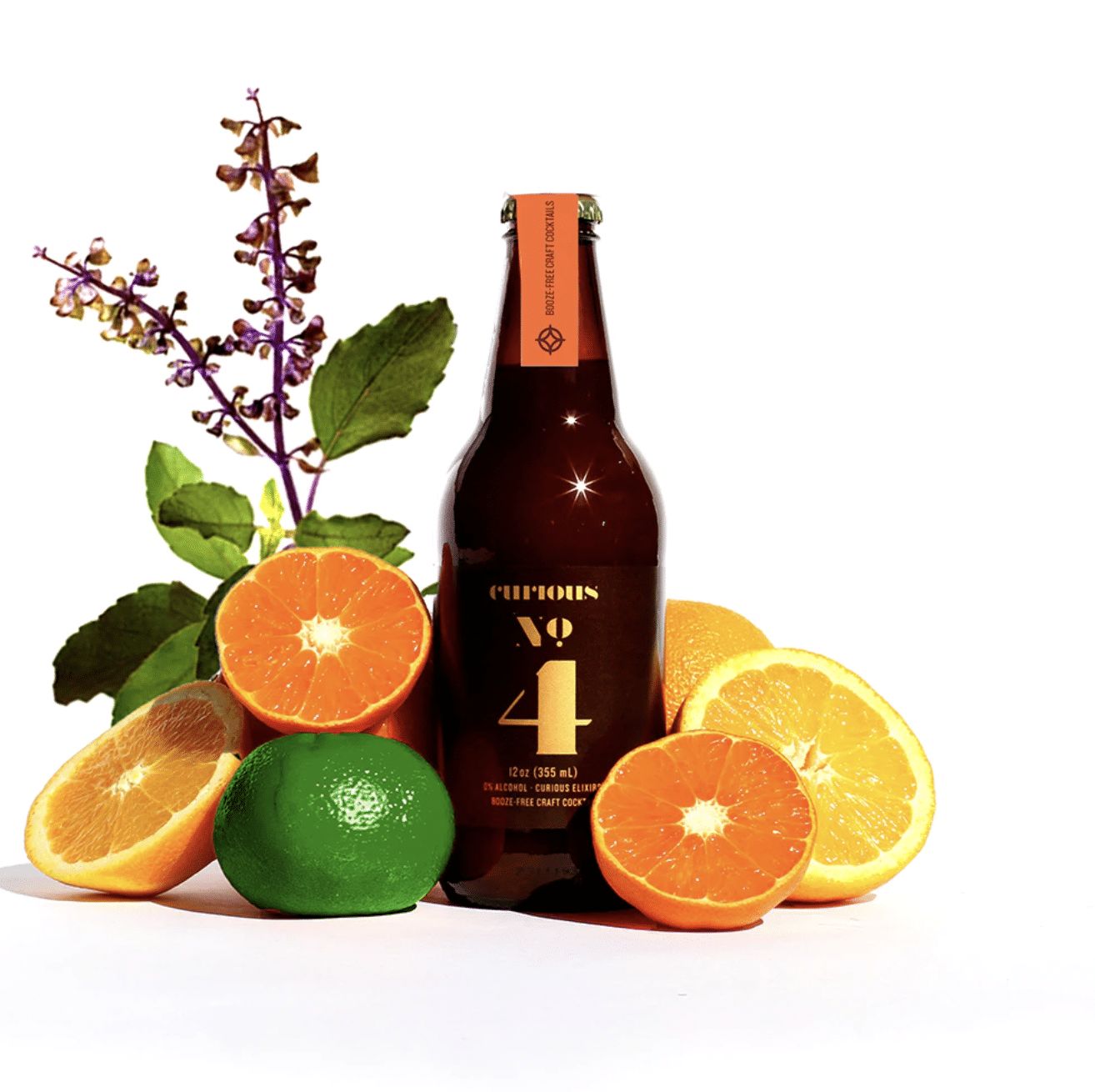 I recommend trying No. 4 Blood Orange Spritz. It's a perfect drink for chilling out after a long day. This blend is made with citrusy flavors from blood orange and mandarin. It gets its fizz from non-alcoholic prosecco. Additional support comes from holy basil and turmeric. Holy basil is an adaptogen which helps your body and mind reduce anxiety and bring on relaxation. The bioactive compounds in turmeric have powerful anti-inflammatory and antioxidant properties. That means you may be at less risk for diseases like cancer, Alzheimer's, and heart disease.
Lightwave contains L-threanine known to help you relax, feel less anxious, and destress. Magnesium glycinate does its part by relaxing your muscles. Studies show that another ingredient, passionflower, can boost levels of gamma-aminobutyric acid (GABA) in your brain. GABA helps to slow those anxious thoughts that swim around in your head when you want to be sleeping. Reishi mushroom powder helps you chill out and enjoy a relaxed evening.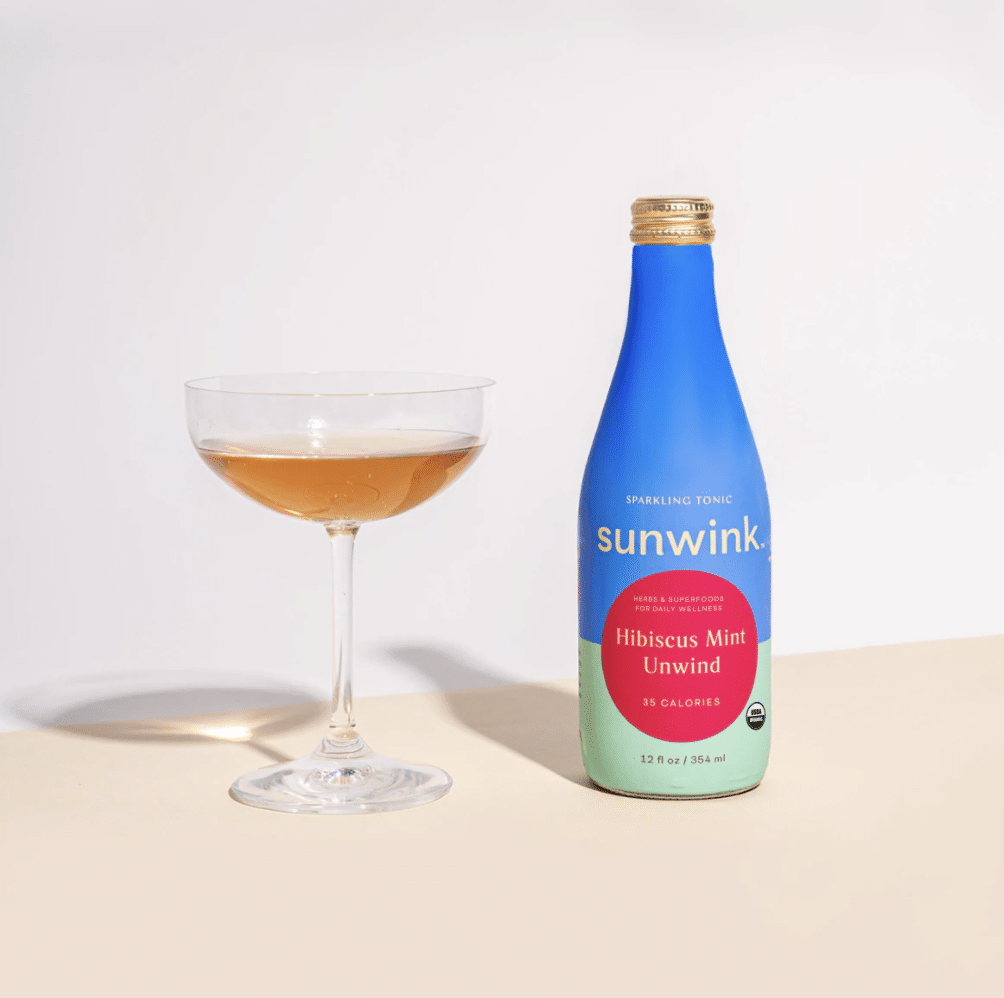 Hibiscus Mint Unwind is what you want to try to relax and destress after a busy day. It contains hibiscus, mint, and ashwagandha. Hibiscus protects you with antioxidants and vitamin C. Mint helps put the breaks on bloating and digestive woes. The adaptogenic herb ashwagandha lowers the stress hormone, cortisol.
This bubbly beverage includes some hemp extract or CBD. Remember CBD is not psychoactive (you won't get high) but has been shown to help those suffering with pain, anxiety, digestive issues, and sleep difficulties. It also contains L-theanine, lemon balm, and American ginseng to help you unwind and ease the tension from a stressful day.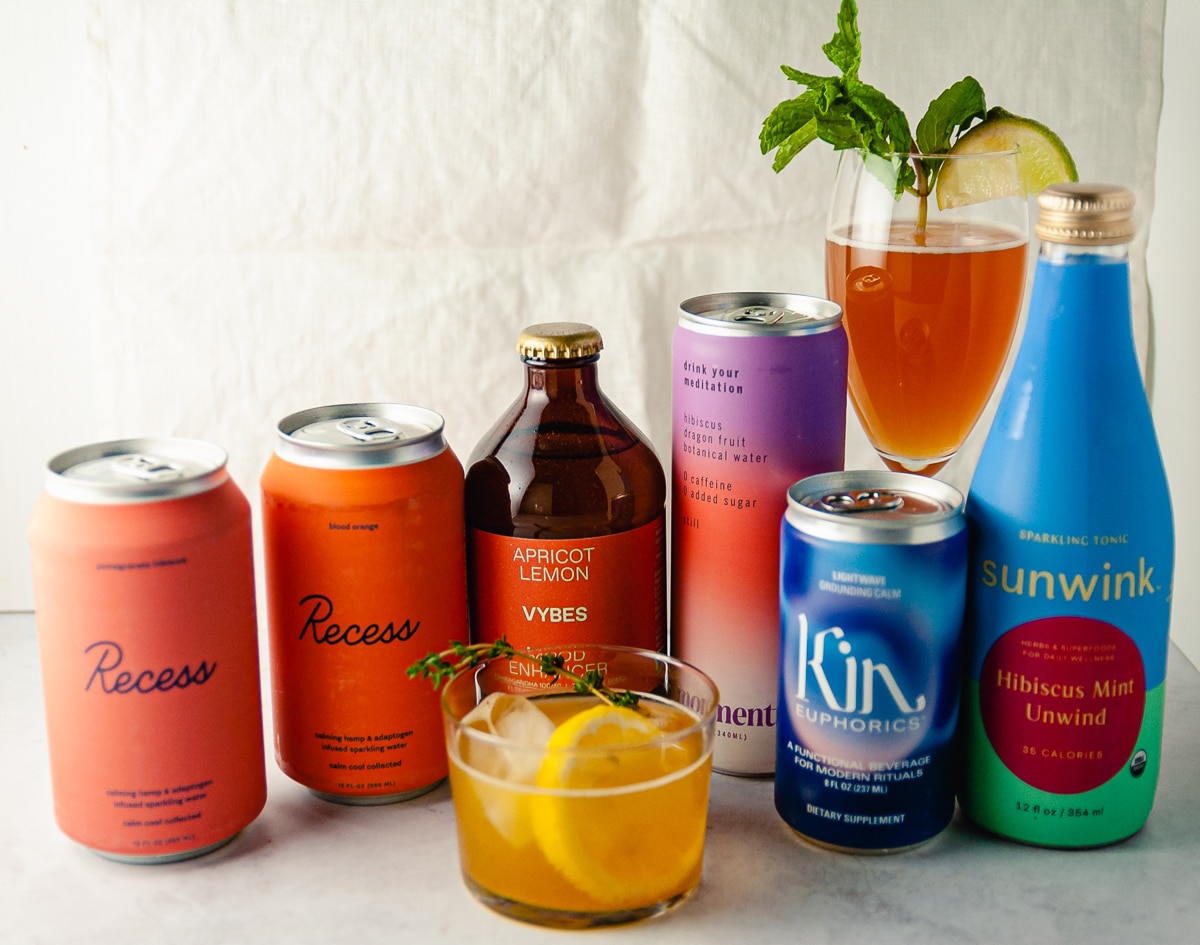 Don't forget the garnishes
Make your alcohol substitute drinks pretty to look at with a sprig of herbs like mint, rosemary, or even thyme. Add a slice of lemon, lime, or orange to the rim of your glass. Use fresh berries and herbs and make some beautiful ice cubes to float in your glass.
This post contains affiliate links for products I use and trust. I may receive commissions on purchases at no cost to you. As an Amazon associate I earn from qualifying purchases.