Everybody loves a spinach artichoke dip. This version is rich and creamy even though it contains no cream or cheese.
If you're tired of dodging all the unhealthy options at social gatherings and holiday celebrations, bring this Vegan Spinach Artichoke Dip to share. It fits into anyone's healthy food lifestyle and you don't need to mention that it is vegan – just let everyone enjoy it.
Dairy is sometimes difficult to digest
Not everyone has trouble with dairy, but a lot of women in the peri/menopause years do. If you can tolerate it – yay! – go ahead and enjoy because it is a source of calcium, protein, and other nutrients. However, if you end up with bloating, gassiness, diarrhea, or a crampy stomach you should take a closer look at what might be going on.
Why can't I eat foods with milk in them?
Lactose is the sugar in dairy foods. Lactase is the enzyme responsible for breaking down lactose. As we age we don't make as much of the enzyme as we used to, so if we continue to eat foods containing lactose it isn't broken down properly in our digestive system.
Lactose intolerance is pretty common. About 75% of the population suffers from it, especially as we get older. Some people can tolerate a few dairy foods like yogurt with live cultures because that good bacteria helps to break down the lactose it contains.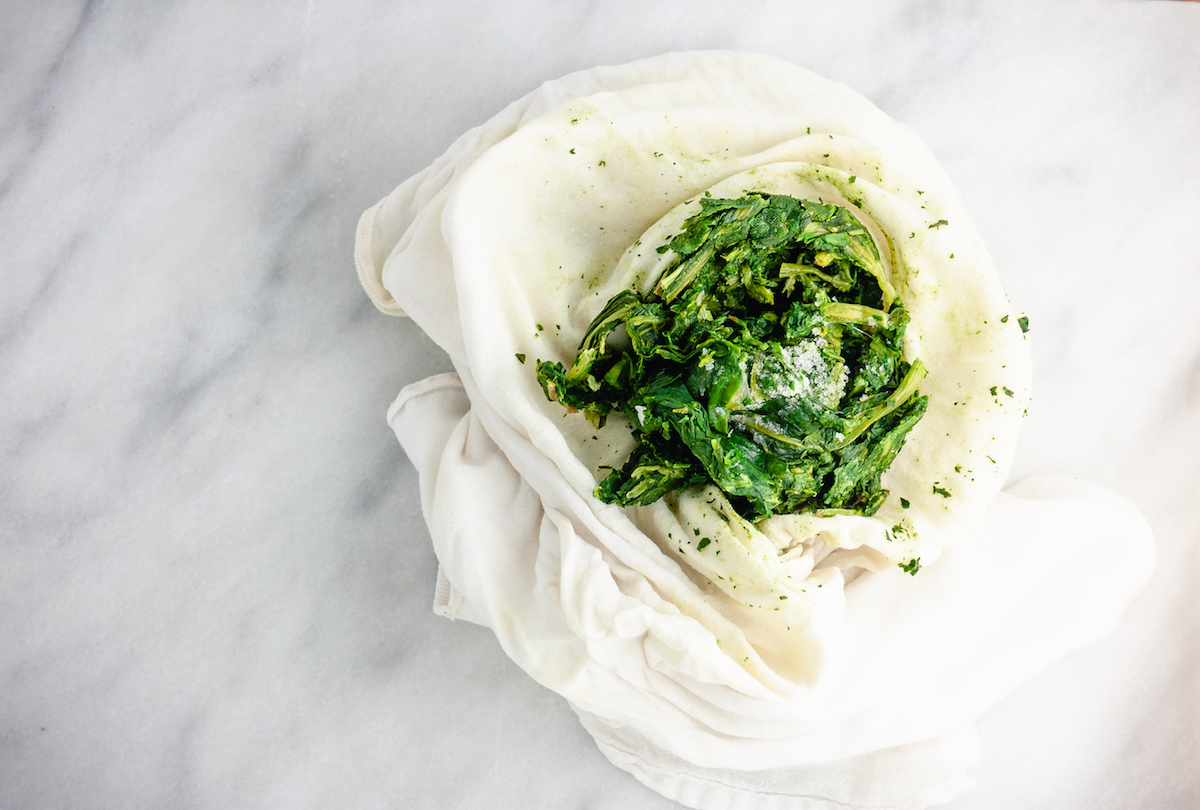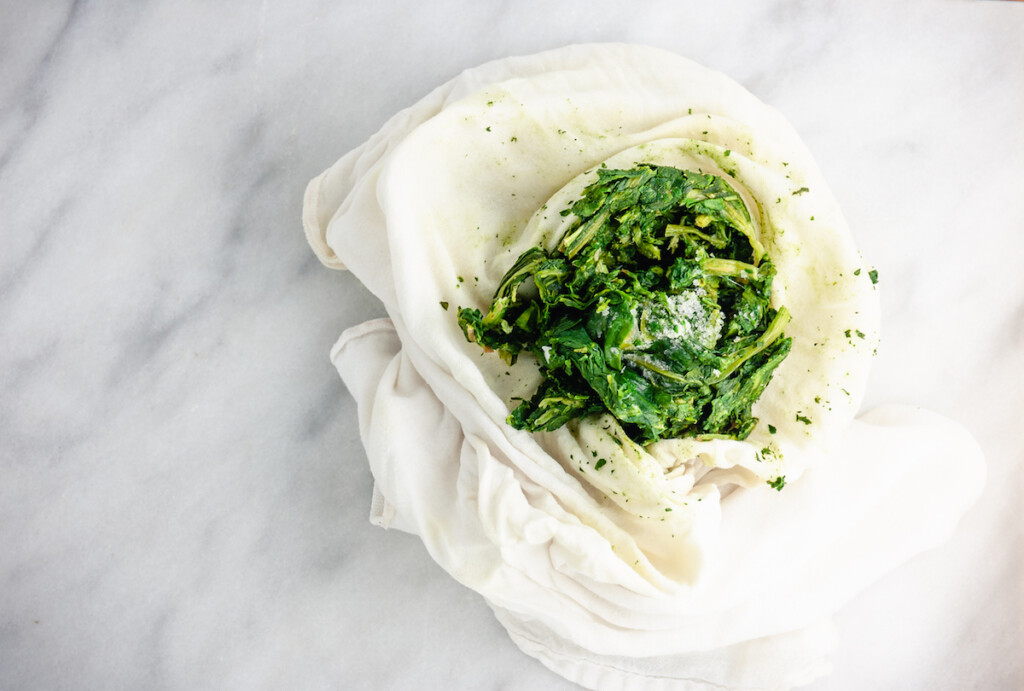 Fiber for digestion and more
Dairy-free Vegan Spinach Artichoke Dip is made with several high fiber ingredients. Spinach, cashews, and artichokes contribute different types of fiber. Our guts thrive on insoluble and soluble fiber so we need a variety of plant foods to keep things moving smoothly.
Artichokes are not only one of the most antioxidant-rich veggies, they also contain inulin, a type of prebiotic that the good gut bugs love.

The unsaturated fats in cashews are worth a mention. This type of fat is heart healthy and heart health is a big concern in menopause. More about menopause-friendly foods here.
Spinach is packed with plant compounds like lutein that supports eye health and nitrates that contribute to heart health. This leafy green is one of the richest sources of the antioxidant quercetin.
Serve this healthy dip with veggie sticks and slices to add more healthy benefits. I like to put out some of my favorite gluten free crackers too. Share how you served it @freshbalancenutrition #freshbalancenutrition.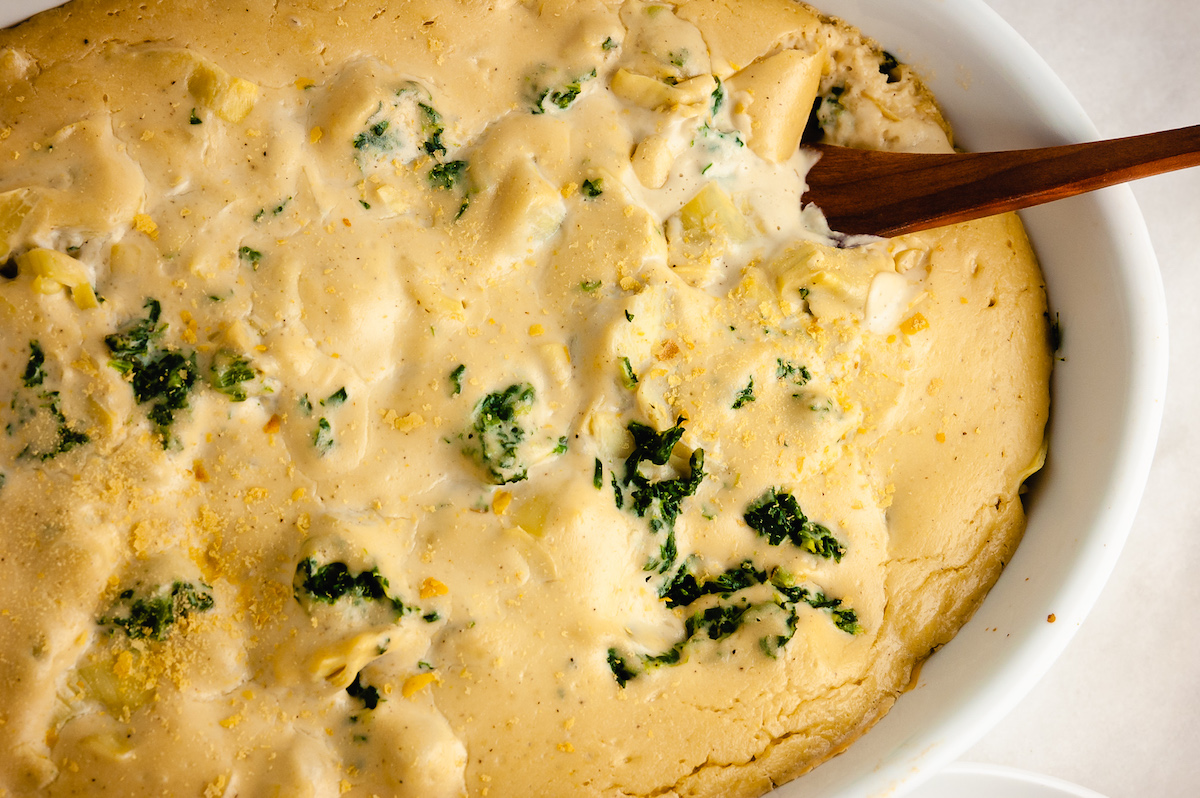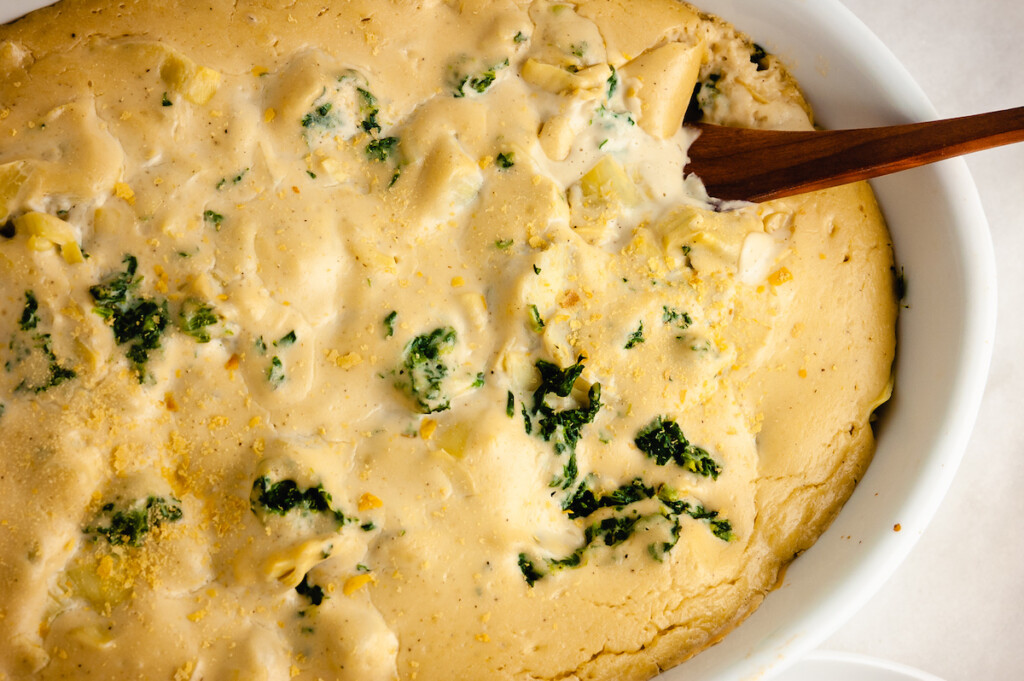 Vegan Spinach Artichoke Dip
½

tablespoon

coconut oil

8

ounces

frozen spinach

,

thawed

1 ½

cups

raw cashews

,

soaked in water 2 hours, drained

1 ½

cups

unsweetened almond milk

1

teaspoon

Dijon mustard

2

tablespoons

fresh lemon juice

1

teaspoon

lemon zest

¼

cup

nutritional yeast

,

plus 1 tablespoon for top

2

garlic cloves

,

minced

1

teaspoon

sea salt

¼

teaspoon

fresh pepper

1 14-

ounce

can artichoke hearts in water

,

drained and chopped
Preheat oven to 400 ℉. Lightly grease a small casserole dish with coconut oil.

Place thawed spinach in a clean tea towel and squeeze out excess water.

In a high power blender, combine soaked cashews, almond milk, Dijon mustard, lemon juice and zest, nutritional yeast, garlic, salt and pepper. Process smooth, about 3 minutes.

Arrange the spinach and artichoke hearts in the prepared casserole dish. Pour cashew cheese mixture on top. Use a spoon to evenly distribute artichokes and spinach throughout cashew mixture.

Sprinkle surface with remaining 1 tablespoon nutritional yeast. Cover with foil and bake 15 minutes. Remove foil and bake 5 more minutes.

Let sit 10 minutes before serving.