Winter is the season to collect soup and stew recipes featuring protein surrounded by plenty of vegetables. There's nothing like the cozy feeling of wrapping up in a blanket and slurping a warm bowl of something delicious. Turn on some seasonal music (here is one of my favorites) start chopping your veggies, and enjoy the aroma while you simmer some Vegan Mushroom Stew with Lentils.
The broth has a deep umami flavor from tomato paste and tamari. Coconut milk adds healthy plant fat and a creaminess that could make you swear there was heavy cream on the ingredient list. Many peri/menopausal women have a lot of trouble digesting dairy so I make substitutions in my recipes. I think the dairy-free recipes taste even better. Here is another recipe using coconut milk for you to try.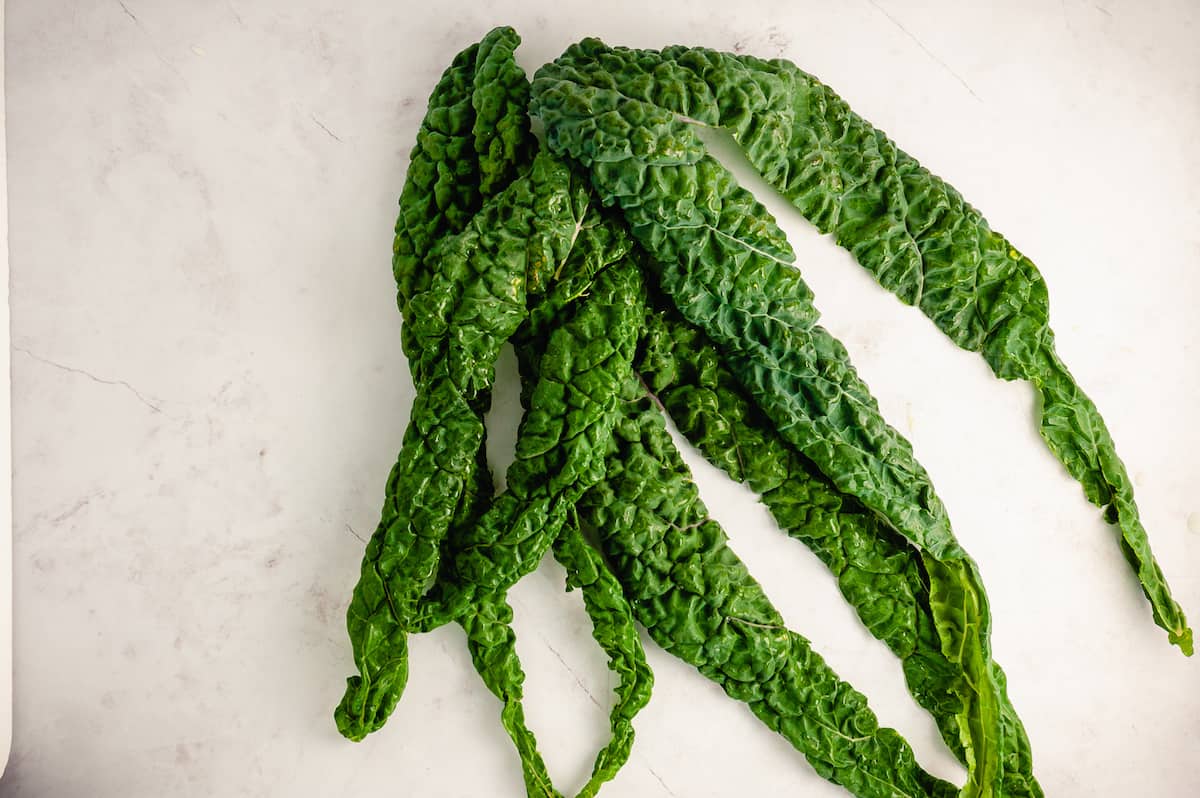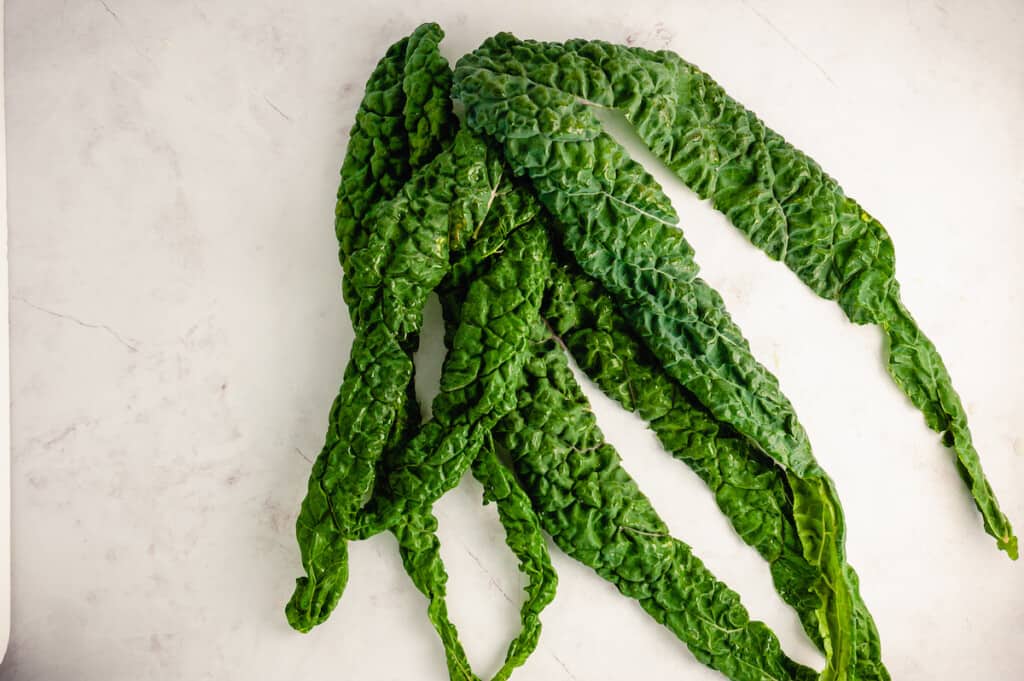 Filling your bowl with mostly nutrient-dense plant foods can provide relief from some sexual menopausal symptoms. Cruciferous vegetables, like the kale in my Vegan Mushroom Stew, are key players for this benefit. This family of veggies, which includes broccoli, cauliflower, brussels sprouts and cabbage, also helps to decrease risk of breast cancer.

Legumes, like lentils, are a plant protein low in saturated fat. This is a good swap for fatty meats because heart health becomes a concern as we get into peri/menopause. Our protein needs increase as we are faced with diminishing muscle mass and bone strength. It's recommended that women over 50 eat 0.45–0.55 grams of protein per pound (1–1.2 grams per kg) of body weight daily — or about 25 – 30 grams of high-quality protein at each meal. I make batches of French lentils and season them with garlic, lemon juice, thyme, and olive oil to use in salads or as the main event in a protein bowl. I like the organic green lentils from Thrive Market. They are so easy and quick to cook.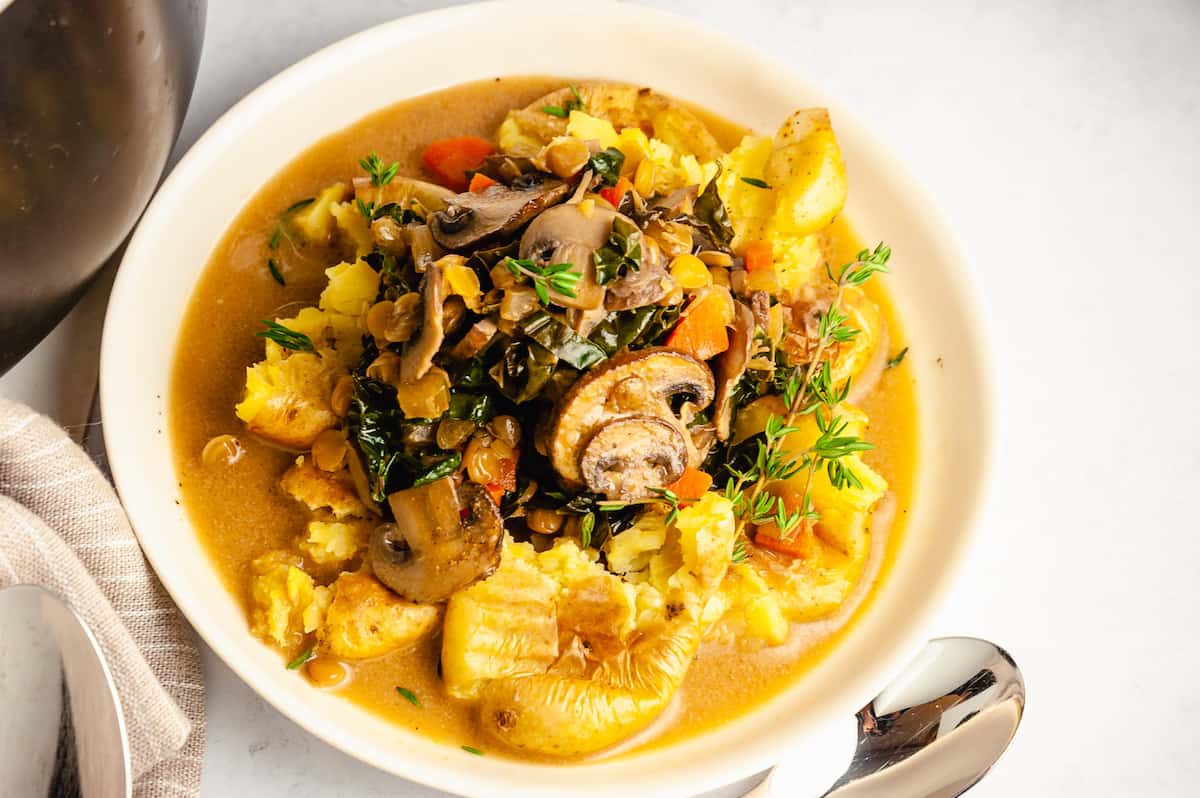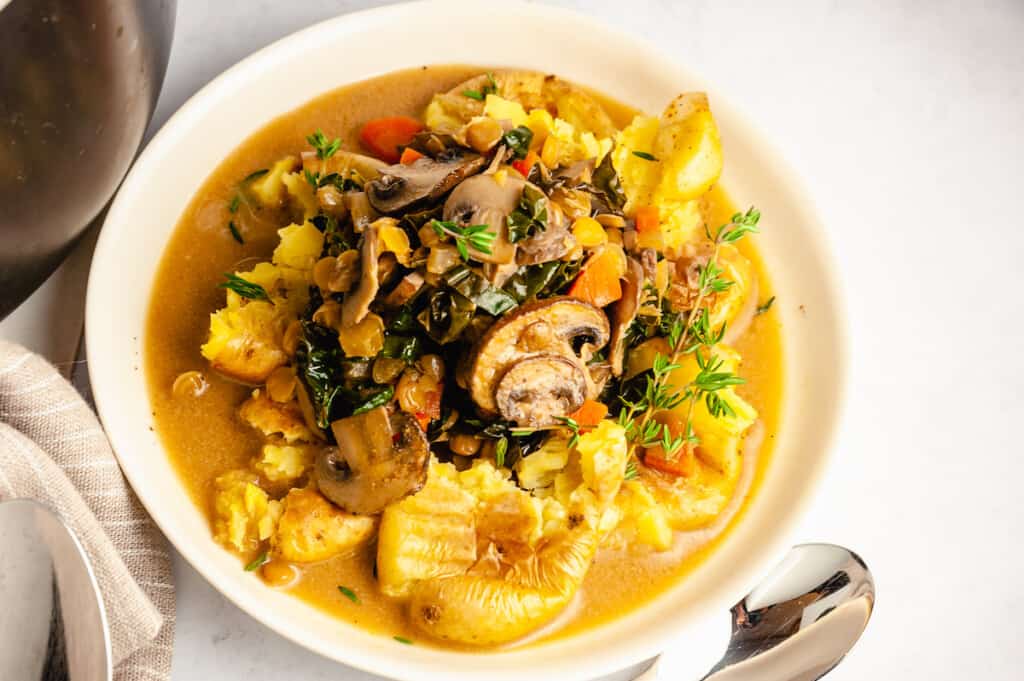 Choose the way you'd like to serve the stew – straight up or over top of a bed of smashed baby yukon gold potatoes like I did. Maybe over some farro, quinoa, or brown rice sounds cozy to you. However you need to style it to make it through a few chilly months is the way to go. Stay warm my friend!
Vegan Mushroom Stew with Lentils
1

tablespoon

olive oil

1

small onion

,

chopped

½

cup

carrot

,

diced

2

stalks celery

,

chopped

1

pound

cremini mushrooms

,

sliced

2

tablespoons

tamari

3/4

cup

green lentils

,

rinsed and sorted

2

cups

vegetable broth

1

tablespoon

tomato paste

1 14 1/2-

ounce

can full fat cocont milk

2

teaspoons

fresh thyme leaves

2

cups

dark leafy greens

,

sliced, like spinach, kale, mustard greens, collards

½

teaspoons

sea salt

¼

teaspoon

pepper
Heat oil in a large pot.

Add onion, carrots, and celery. Cook for 2 minutes.

Add mushrooms and tamari. Cook 5 minutes, stirring occasionally.

Stir in lentils and broth. Bring to a boil. Reduce heat, cover, and simmer 20 minutes or until lentils are cooked through.

Stir in tomato paste, coconut milk, thyme, greens, salt and pepper.

Cook 10 minutes until heated. Serve over mashed potatoes or mashed cauliflower.
This post contains affiliate links for products I use and trust. I may receive commissions on purchases at no cost to you. As an Amazon associate I earn from qualifying purchases.