For those of you who are into making your own almond milk, you'll find this nutritionally enhanced Vanilla Chia Almond Milk intriguing. Most store-bought varieties of nut milks contain all sorts of gums to thicken and extend the shelf life of the product. It is true you may have noticed that your home made nut milks don't last more than several days in the fridge. You have to be ok with that because you've created a product from a fresh, whole food.
Blending your own allows you the flexibility to adjust the thickness and sweetness of the almond milk and also add any superfoods to enhance the nutrient density. In this concoction I've tossed in some turmeric, ginger, and chia seeds. Let's review the health advantages we gain by making the extra effort of adding these.
Turmeric – there have been several studies which have shown that as an anti-inflammatory the curcumin in turmeric is a powerful pain reliever. It may be as powerful as ibuprofen.
Ginger – you may reach for your ginger tea when you feel nauseous but did you also know that a little ginger powder or grated fresh ginger may help to lower cholesterol and help prevent blood from clotting? Yup. Here's a good idea – keep a ginger root in your freezer to grate into dishes whenever needed.
Chia seeds – now you can find both black and white chia seeds. They are a good source of omega-3 fatty acids for heart health and also a good source of fiber. Most of us have a hard time meeting our fiber requirements and we need to try harder. Getting enough fiber means we feel full longer, we keep our digestive system healthy and keep things moving right through instead of suffering with constipation.
I invite you to experiment with this Vanilla Chia Almond Milk recipe. Want to make it thicker and richer? Increase the amount of almonds by 1/4 cup or decrease the water by 1/2 cup. Want it sweeter? Increase the dates by one or two or, even better, increase the taste perception of sweetness by adding cinnamon. Cinnamon will amplify sweetness without the addition of sugar.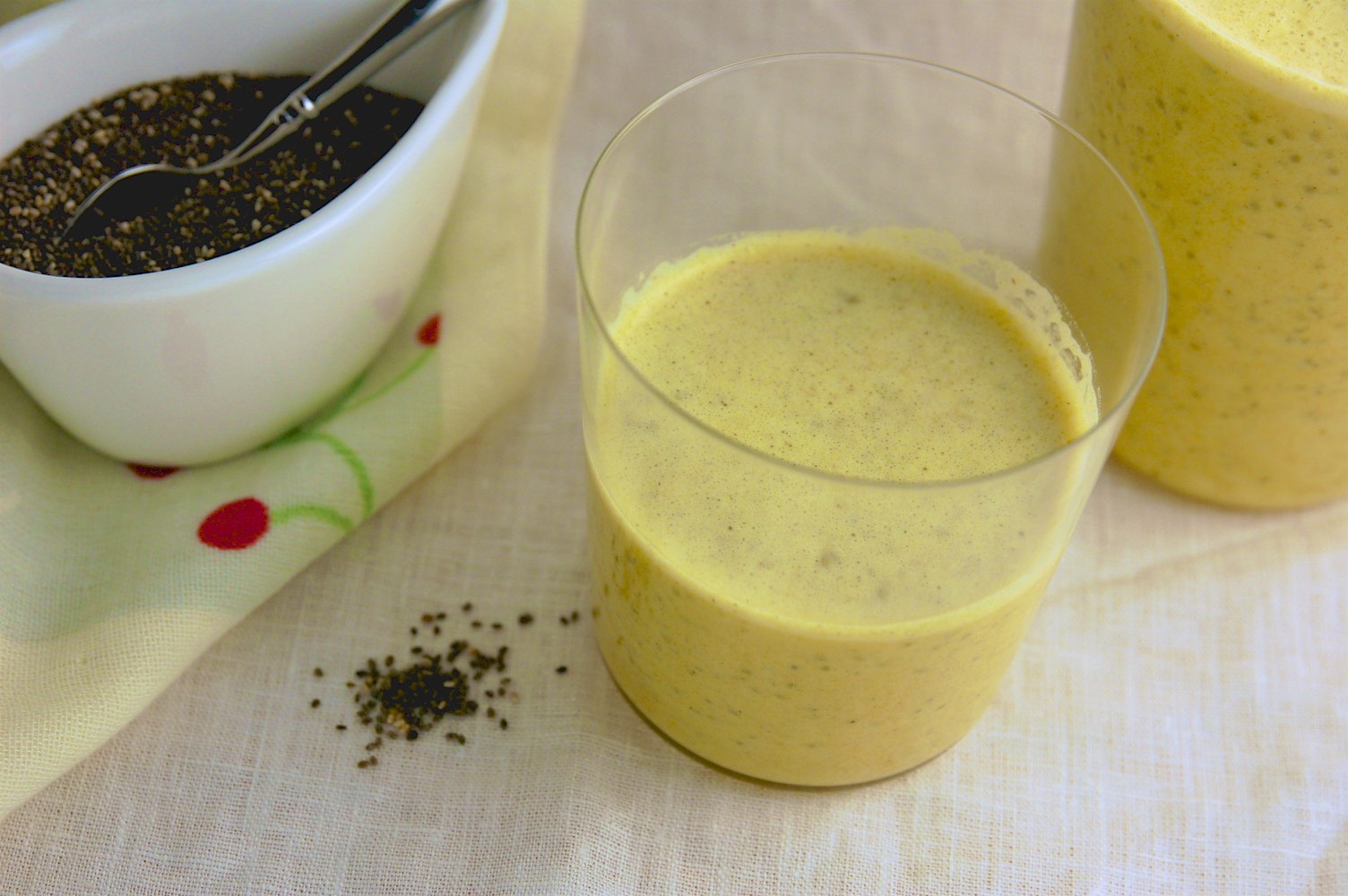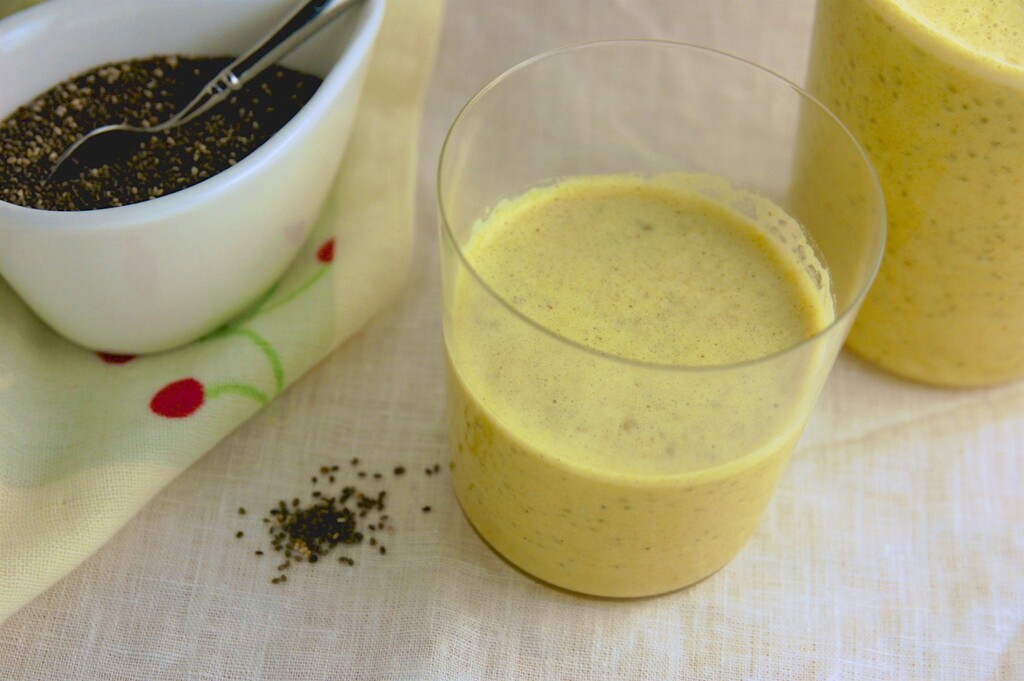 Vanilla Chia Almond Milk
1

cup

raw almonds

,

soaked overnight

4

cups

filtered water

5

dates

,

pitted

½

teaspoon

vanilla powder

,

or 1 tsp vanilla extract

1

teaspoon

turmeric powder

¼

teaspoon

ginger powder

¼

cup

chia seeds
Drain water from almonds and place them along with the filtered water in a high powered blender. Blend for 2 minutes. Pour mixture through a nut milk bag and squeeze to extract almond milk. The almond flour which remains in the nut milk bag can be refrigerated or frozen to be used in another recipe.

Return milk to the blender. Add dates, vanilla powder, turmeric, and ginger. Blend for 30 seconds. Transfer to a bowl or pitcher. Stir in chia seeds.

Place in refrigerator for at least 20 minutes to allow chia seeds to absorb some liquid. You can enjoy this milk chilled or warm.