Here is an early summer salad with bright lemony flavor and a big dose of plant the protein we need from both the quinoa and the tempeh. I gave it a crunch and warm flavor from the almonds tossed on top. You'll love folding in the aromatic basil, which like other fresh herbs, can help protect your health with it's antibacterial and anti-inflammatory properties. My Tempeh Quinoa Salad even contains compounds that slow the effects of aging.
Basil aids in safeguarding your body from some cancers by increasing antioxidant activity, activating your healthy genes, triggering cell death, and slowing cell division.
Basil limits the growth of a bunch of undesirable bacteria, including Listeria monocytogenes, Staphylococcus aureus, Escherichia coliO157:H7, Yersinia enterocolitica, and Pseudomonas aeruginosa. So by adding fresh basil to your salad you're not only adding flavor, you may also be avoiding some bad bugs lurking around your plate.
Enjoy the Tempeh Quinoa Salad as is or experiment with other herbs like cilantro, parsley, or maybe dill. Be sure to tag #freshbalancenutrition when you try it and share.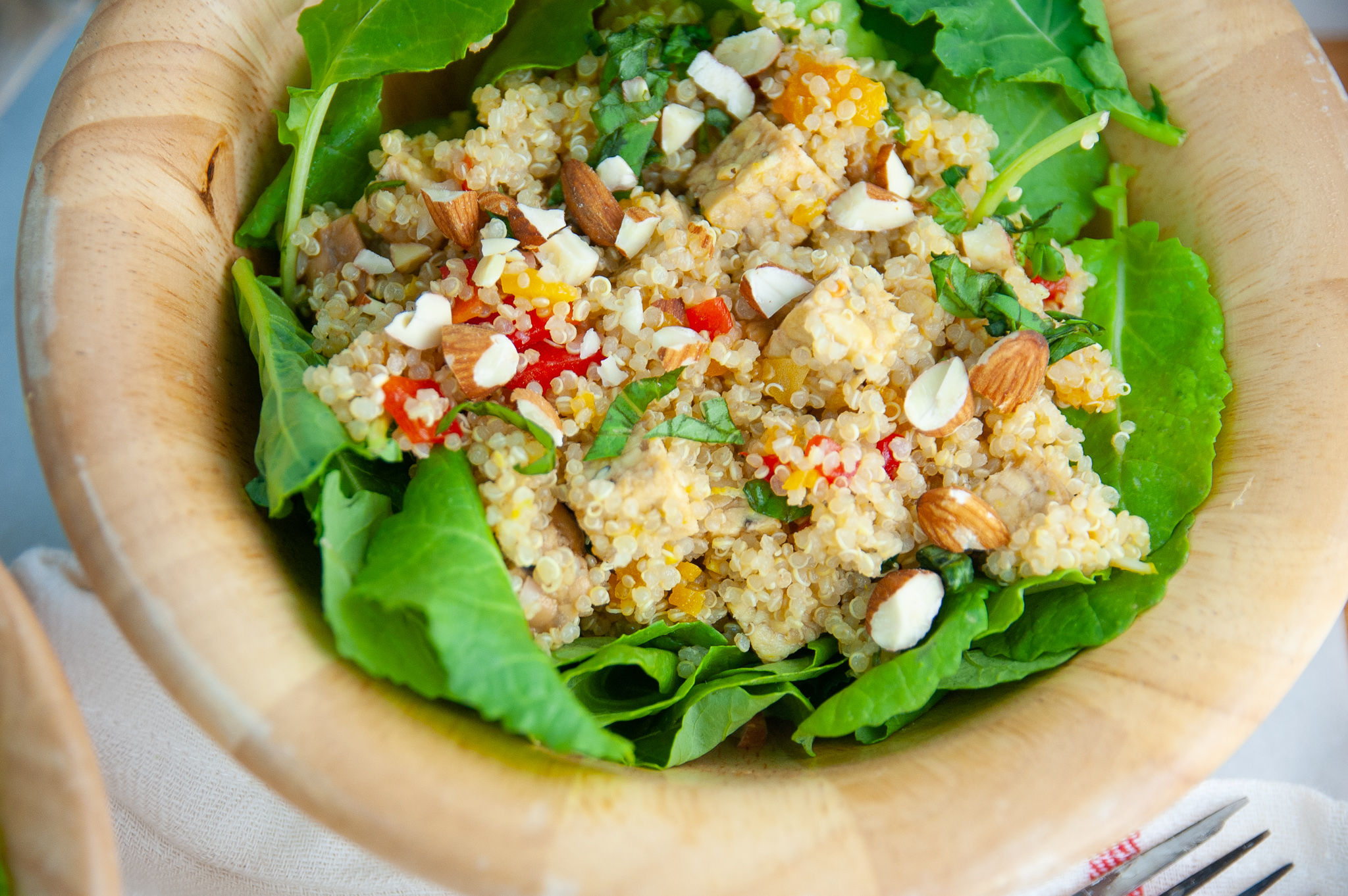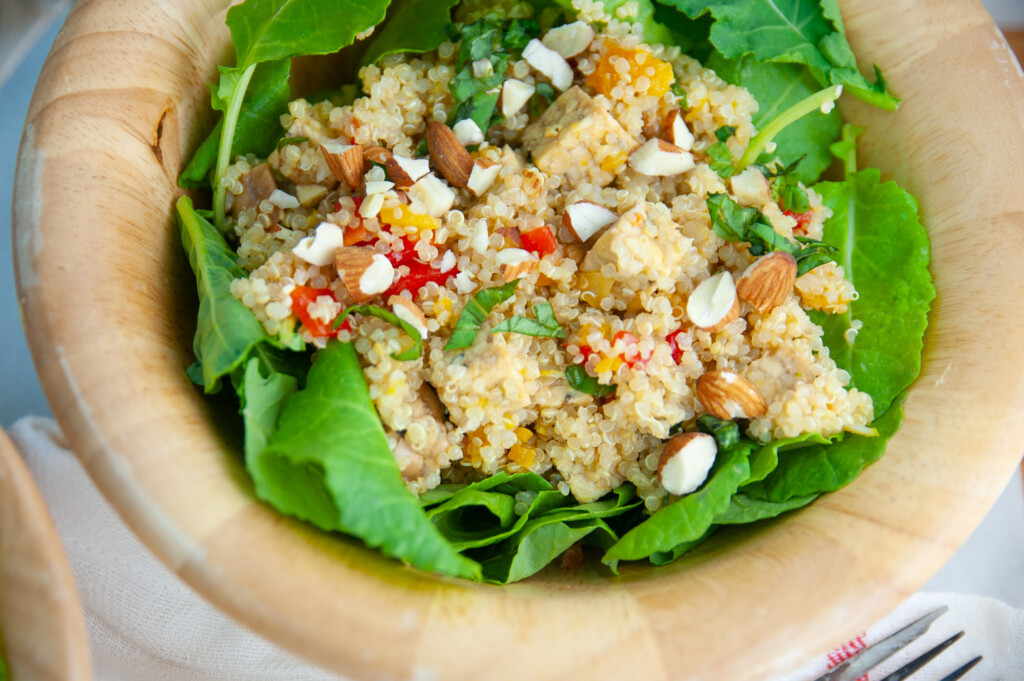 Tempeh Quinoa Salad
dressing:
3

tablespoons

lemon juice

1

lemon

,

zest

5

tablespoons

olive oil

1

tablespoon

honey

3

tablespoons

shallot

,

minced

½

teaspoon

salt

¼

teaspoon

pepper
salad:
1

cup

quinoa

8

cups

baby kale

½

cup

almonds

,

chopped

8

ounces

seasoned tempeh or tofu

,

chopped

¼

cup

dried apricots

⅓

cup

red pepper

2

tablespoons

basil

,

finely sliced
To cook quinoa: Place 1 cup quinoa and 2 cups water in a medium pot. Bring to a boil. Reduce heat and simmer, covered, 15 minutes until all liquid is absorbed. Transfer to a large bowl to cool.

Whisk dressing ingredients together in a small bowl.

When quinoa is cool, stir in dressing. Fold in remaining salad ingredients.