Eat your sea vegetables! Yes, that's right. Seaweed is another amazing green plant you need to get onto your plate. You may have already enjoyed wakame in a seaweed salad, a bit of kombu added to miso soup, or nori wrapped around a sushi roll.
Some strains of seaweed are rich in protein, Vitamin B, and trace minerals. Seaweed is a great source of iodine which is so important for thyroid health. Omega-3 fatty acids are abundant in seaweeds and can decrease the inflammation related to asthma as well as improve depression.
Research suggests seaweed can also help balance estrogen and estradiol level potentially reducing the risk of breast cancer. In fact, some claim Japan's high seaweed consumption is responsible for the country's low incidence of hormone imbalance-related diseases. For similar reasons, seaweed may also help to improve PMS and fertility issues in women.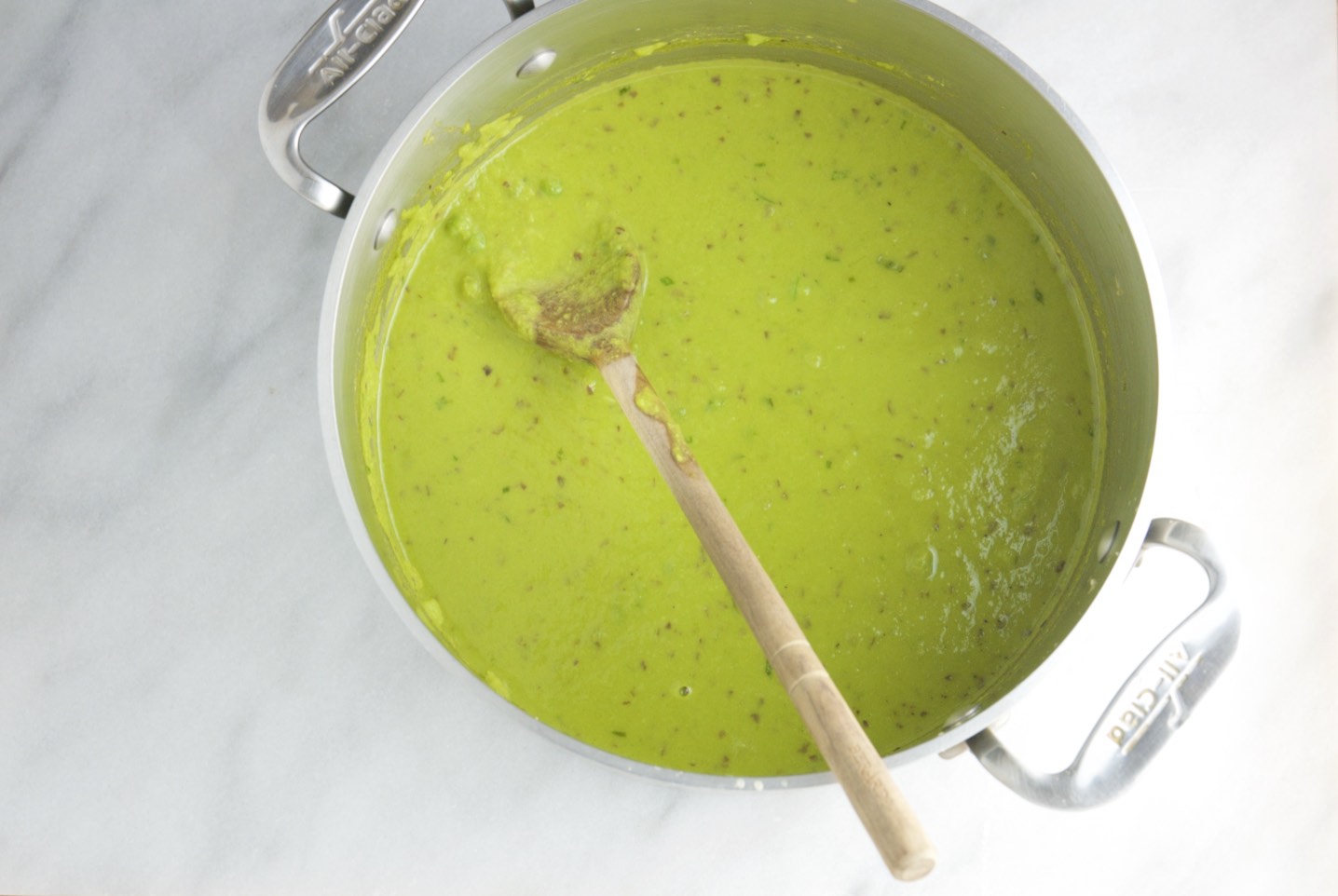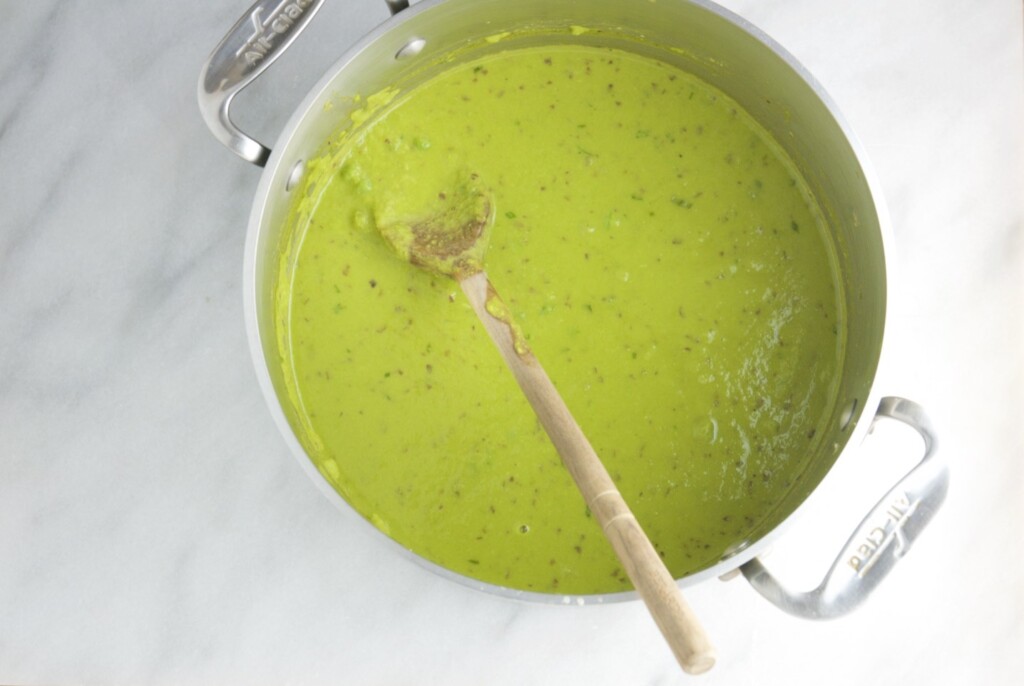 Many studies have shown seaweed is fantastic source of antioxidants and therefore helps prevent inflammation, which can contribute to conditions like arthritis, celiac disease, depression, and obesity. Keep in mind your goal is to include powerhouse plant foods in your meals daily to constantly expose your body to the benefits they offer on a cellular level.
Many well known chefs are now cooking with seaweed products and a few manufacturers are using seaweed as a healthy option for replacing the salt added to processed foods. You can get seaweed into your routine by crumbling some nori in your salad, using kelp noodles instead of rice noodles in recipes, or rehydrating a few different types of sea vegetables to make your own.
Dulse, a dark red seaweed, has a slightly salty, vague bacon-like flavor. I am using it in this recipe to both add another layer of flavor and to round out the amount of saltiness needed to balance the flavors in the soup. It really works. This warm, early spring soup has a much deeper flavor due to the vegetable broth base and umami of the dulse flakes.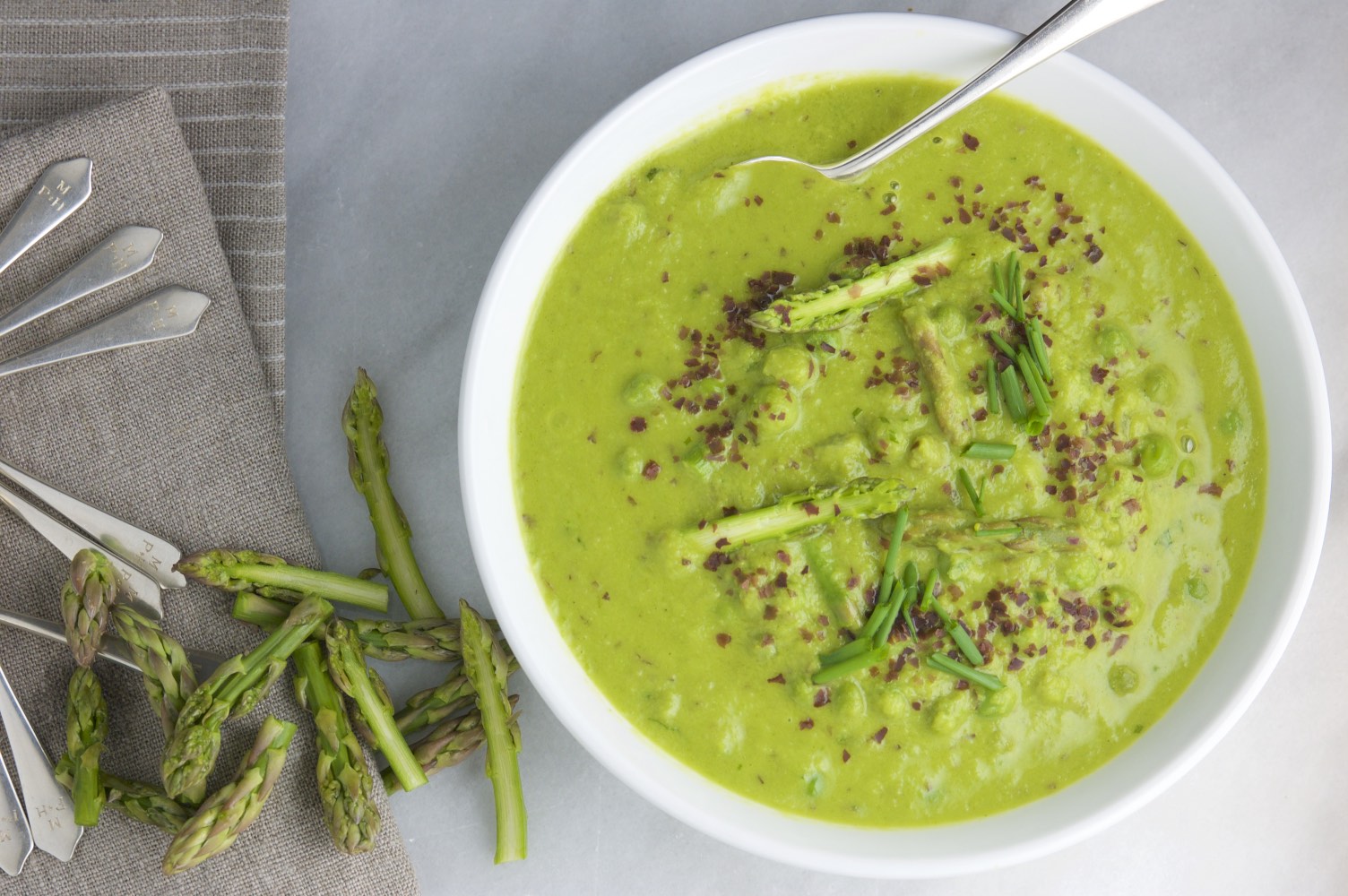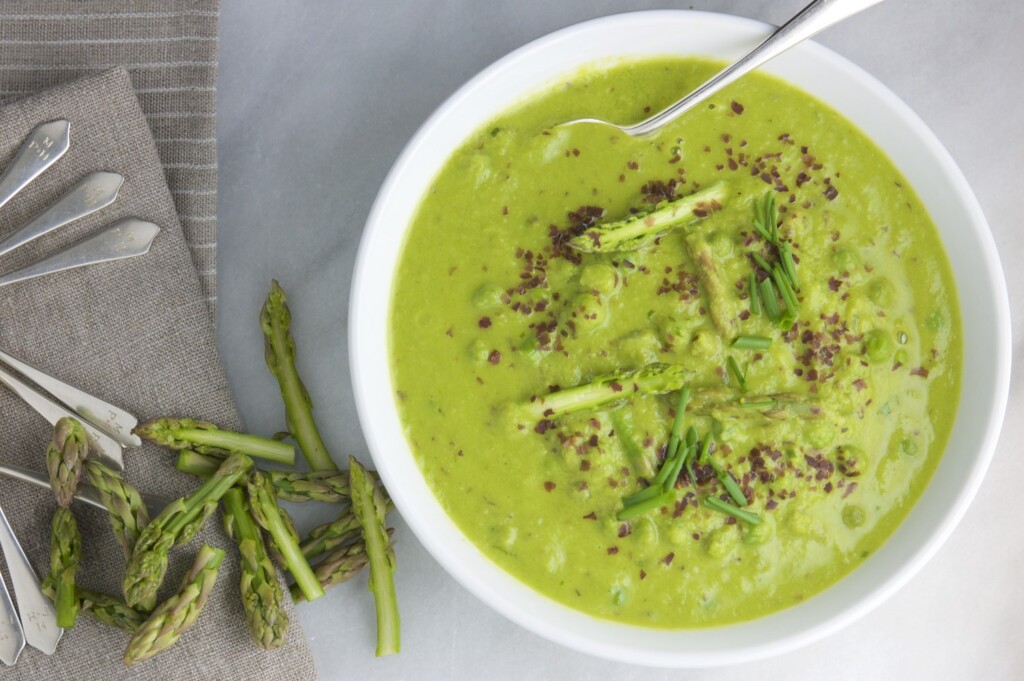 Sweet Pea Asparagus Soup with Dulse
2

tablespoons

coconut oil

½

cup

onion

,

chopped

1

clove

garlic

,

minced

2

cups

vegetable broth

8

ounces

thin asparagus

,

trimmed and cut into 1-inch pieces

1 16-

ounce

bag frozen peas

2

tablespoons

fresh tarragon

,

chopped

2

teaspoons

dulse flakes

½

teaspoon

sea salt

¼

teaspoon

pepper

¼

cup

fresh chives

,

for garnish
Heat a medium pot. Add coconut oil, onion and garlic. Cook until onions are tender, about 5 minutes.

Add the broth, asparagus, and peas and bring to a boil. Reduce heat and cook 5 minutes.

Transfer 1/3 of the the mixture to a blender. Carefully blend until smooth and return to pot. Alternatively, use an immersion blender to blend some of the soup, leaving some chunkiness.

Continue cooking for about 3 minutes until asparagus and peas are tender but still bright green. Remove from heat and stir in tarragon, dulse, salt, and pepper. Garnish with chives before serving.