Remember how much fun it was to hear the bell of the ice cream truck in the summer? I used to go into a full panic worrying whether I could get money from my mom fast enough to get back to the ice cream man before he drove down the street. I still enjoy a sweet cold treat but I know I don't need such an intense sweet taste. My body doesn't feel well after a big load of sugar. In addition, I'm now very focused on what nutrition I will gain from each bite I take and the bloating and sluggishness aren't worth it.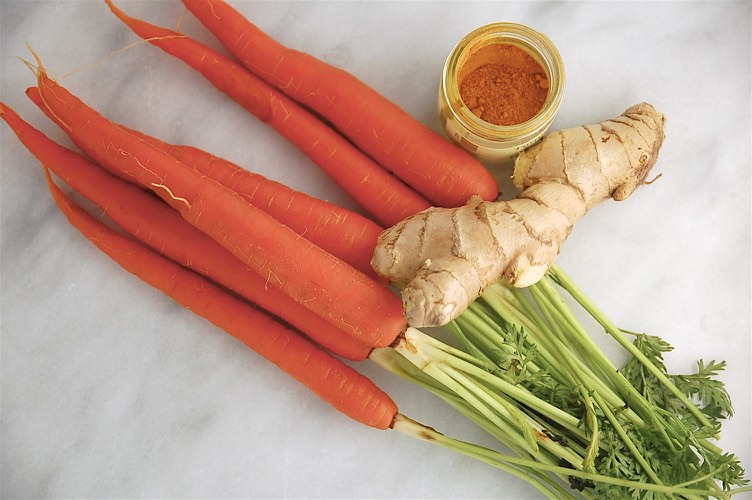 So these refreshing granitas were designed so that each ingredient has a clear health supportive purpose. The carrot ginger granita is made with turmeric, ginger, and healthy fat from coconut milk which work together to fight inflammation. The main ingredient in the Mexican chocolate granita is the plantain. Plantains are full of fiber to help with weight loss and antioxidants which fight premature aging, disease, and give a boost to your immune system.This is "food as medicine" at it's best. It all comes together in 2 beautiful icy desserts. I leave a couple of flavors in my freezer and scrape out a bowl when I'm craving a cool treat. They're so easy to put together. Give it a try…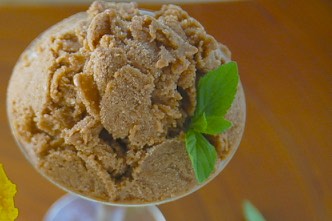 Superfood Granitas
Carrot Ginger Granita
3

medium carrots

,

peeled and coarsely chopped

1

cup

coconut milk

2

tablespoons

maple syrup

1

teaspoon

fresh ginger

,

grated

½

teaspoon

turmeric
Mexican Chocolate Granita
1

yellow plantain or large banana

1

cup

almond milk

2

tablespoons

cacao

1

tablespoon

raw honey

⅛

teaspoon

cayenne pepper
Place all ingredients for the granita of your choice in a high speed blender and blend until very smooth.

Pour into a glass container or metal loaf pan. Freeze 25 minutes.

Use a fork to stir the icy edges of the liquid into the center. Freeze again, stirring 2 more times until frozen, about 90 minutes.

Use a fork to scrape the granita into flaky ice crystals. Cover and freeze.

When ready to serve, scrape granita into serving bowls.