My Honeydew Collagen Smoothie is the answer to a food that slows aging in perimenopause and menopause. Hydrating ingredients like melon, cucumber, and coconut water combine with protein and antioxidants. The result is a smoothie which supports slow aging of our skin.
What is collagen?
Collagen is the most abundant protein in your body providing structure for bones, skin, muscles, tendons, ligaments, connective tissue, and teeth. As we get older we produce less collagen and what we do produce is lower quality.
We eat collagen in bone broth made with the bones of animals, animal skin such as chicken, and gelatin. This collagen in our food is broken down into amino acids by our body and used to rebuild any tissue needing to be repaired or rebuilt.
Hormone Balancing Superfood: Collagen
Collagen and aging
Because we want to maintain the health and appearance of our body, it's important to keep in mind the ways collagen breakdown can be accelerated.
eating added sugar and refined flour can make it difficult for collagen to repair itself.
overexposure to the sun can reduce collagen production.
smoking also slows down collagen production. Smokers are slow wound healers and are prone to wrinkles.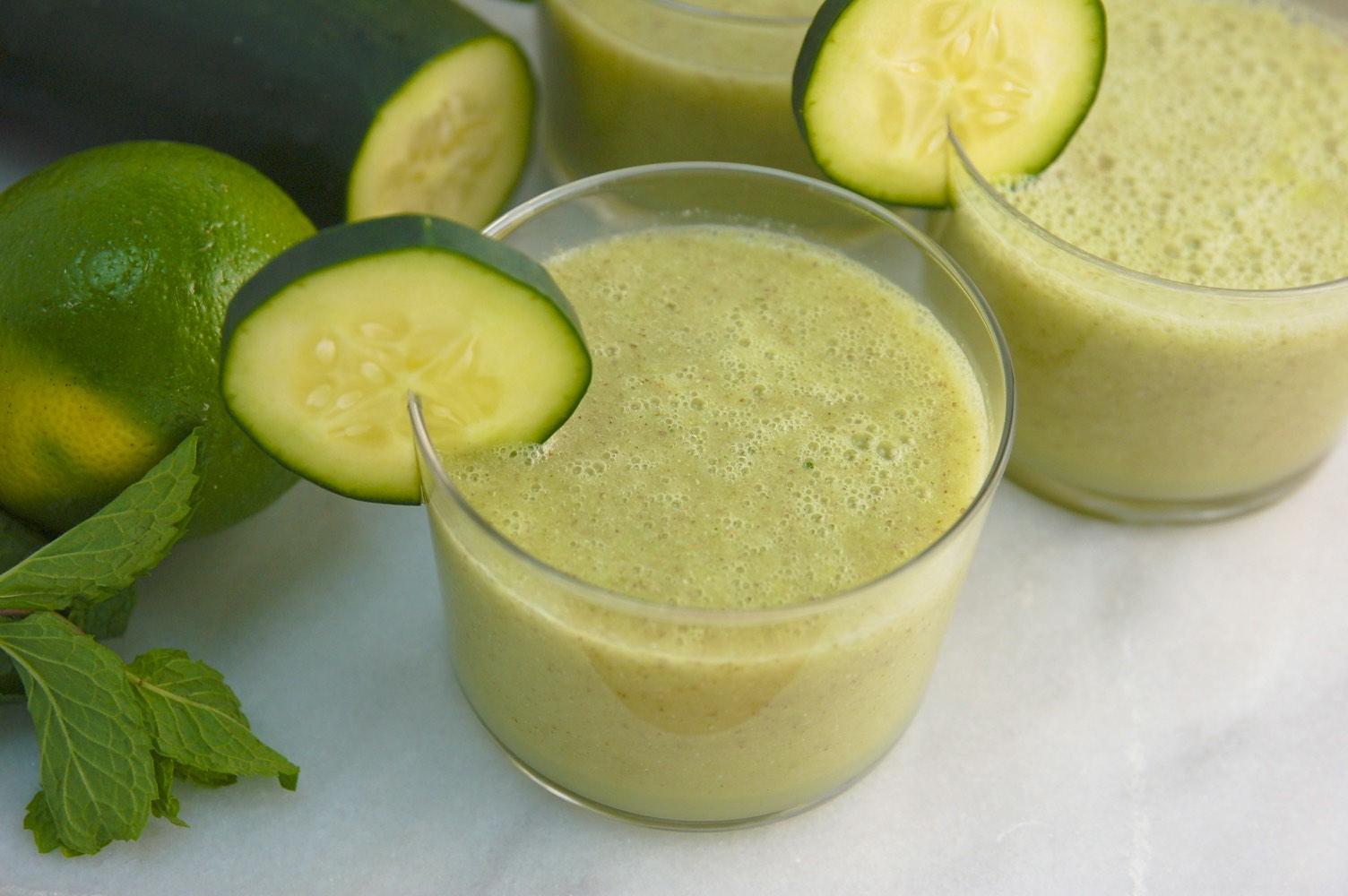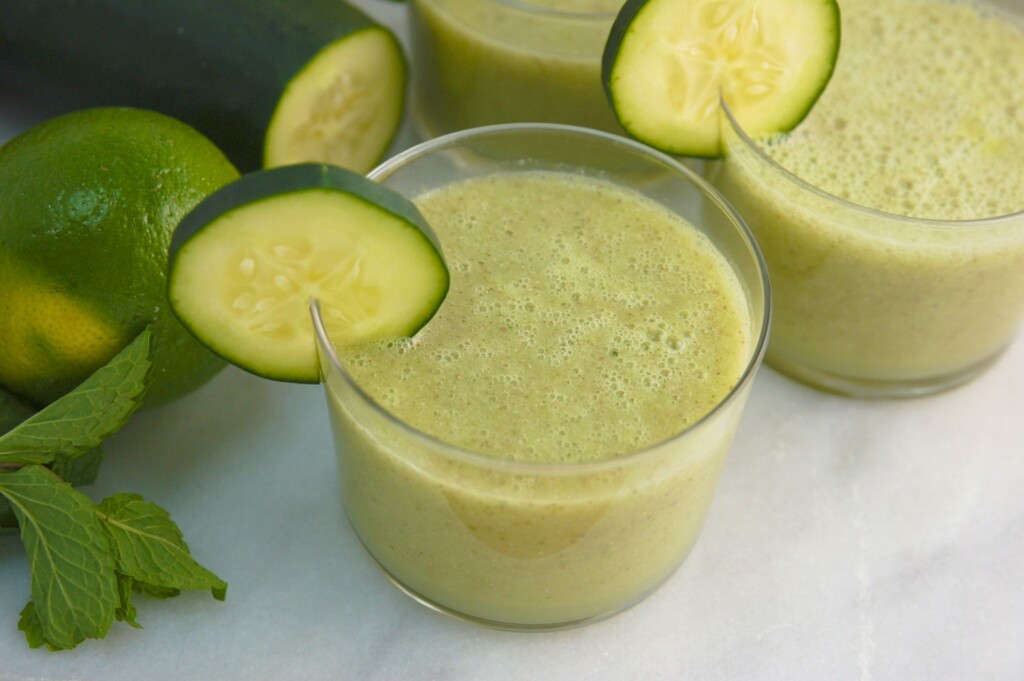 Is there a reason to take collagen supplements as we age?
For certain situations the answer might be yes.
supplements improve skin elasticity. Face creams containing collagen may not reduce wrinkles but may minimize their appearance.
when used along with a strength training program collagen supplements can increase muscle mass.
sufferers of osteoarthritis can get some pain relief from taking collagen supplements.
Whether or not taking collagen supplements or adding collagen powder to foods or drinks will benefit you is up to your individual health and lifestyle. Research appears to support collagen supplements for maintaining our natural collagen and slowing muscle loss related to aging. It also has been shown to help conditions like arthritis, but an otherwise healthy person under the age of 35 with a balanced diet may not see any benefits.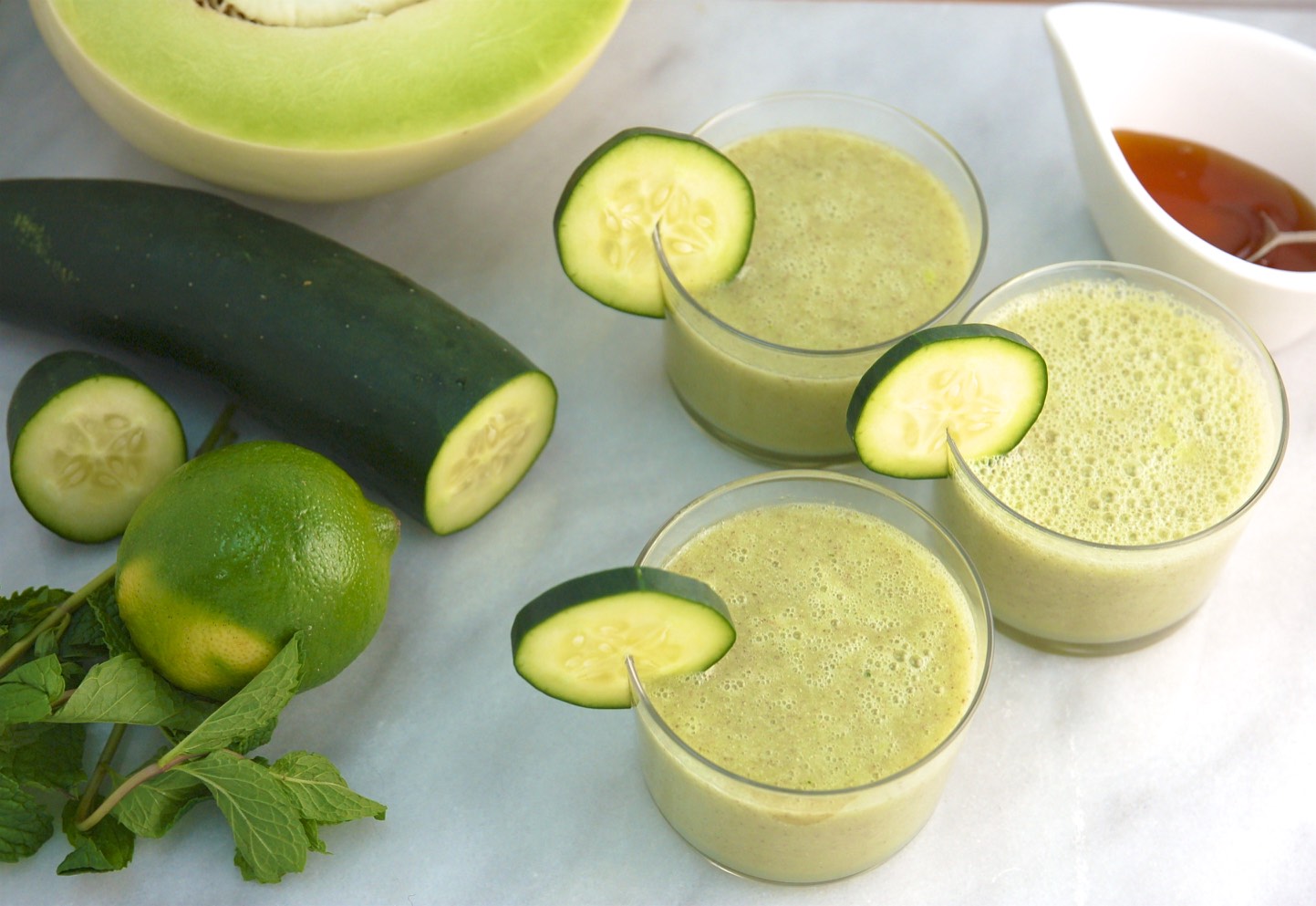 How to use collagen powder
Collagen powder can be frothed into coffee for a dairy-free latte or blended into a smoothie like my Honeydew Collagen Smoothie.
If the thought of a supplement made from animals doesn't sit well with you there is another option, marine collagen made from red snapper. You can even leave it out completely and still benefit from the super-hydrating cucumber and coconut water in a melon smoothie. Either way you decide to blend it it's a win for healthy skin.
Other key ingredients
Melon is a good source of vitamin C which is essential for building collagen.
Chia seeds can prevent premature skin aging due to inflammation.
Coconut water is a good source of magnesium which is really important as we deal with insulin resistance in perimenopause and menopause. Magnesium can help manage blood sugar levels. Just make sure to check the nutrition label and avoid any added sugar.
Here are some more high protein recipes to build your meal plans:
Skin Plumping Smoothie
1 ½

cups

honeydew melon

,

roughly chopped

1

cup

cucumber

,

roughly chopped

2

tablespoons

mint

,

chopped

1

tablespoon

collagen powder

,

optional

1

teaspoon

honey

,

optional

12

ounces

coconut water

juice of 1 lime

1

teaspoon

chia seeds

ice
Add all ingredients to a high power blender and blend until smooth.
This post contains affiliate links for products I use and trust. I may receive commissions on purchases at no cost to you. As an Amazon associate I earn from qualifying purchases.