Here we have a vegetable side dish that's easy enough for a weeknight meal and pretty enough for the holiday buffet. It's one of those cut, toss, and bake recipes. I love those and when it comes to vegetables this cooking method is a winner. The healthy plant oils that I coat the vegetable with help to enhance the absorption of the fat soluble vitamins most vegetables are so famous for.
In this case I'm using coconut oil to absorb to plentiful vitamin A found in winter squash. This group of vegetables is enjoyed for it's subtle sweetness but we also benefit from the fiber and antioxidants, plus the anti-inflammatory and antibacterial properties it contains. That means relief from cravings, bloating, PMS, and premature aging. This is food as medicine in a yummy package.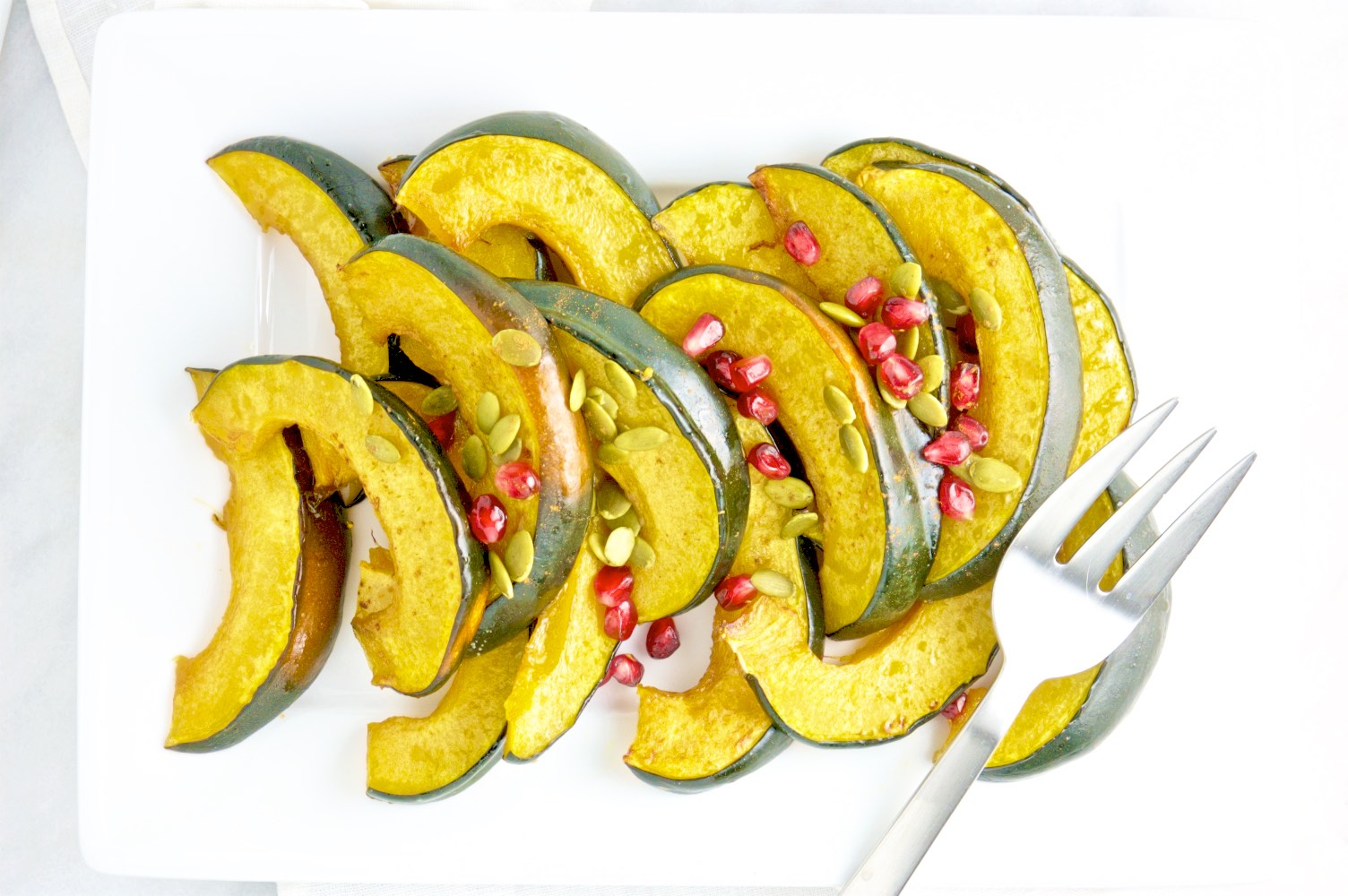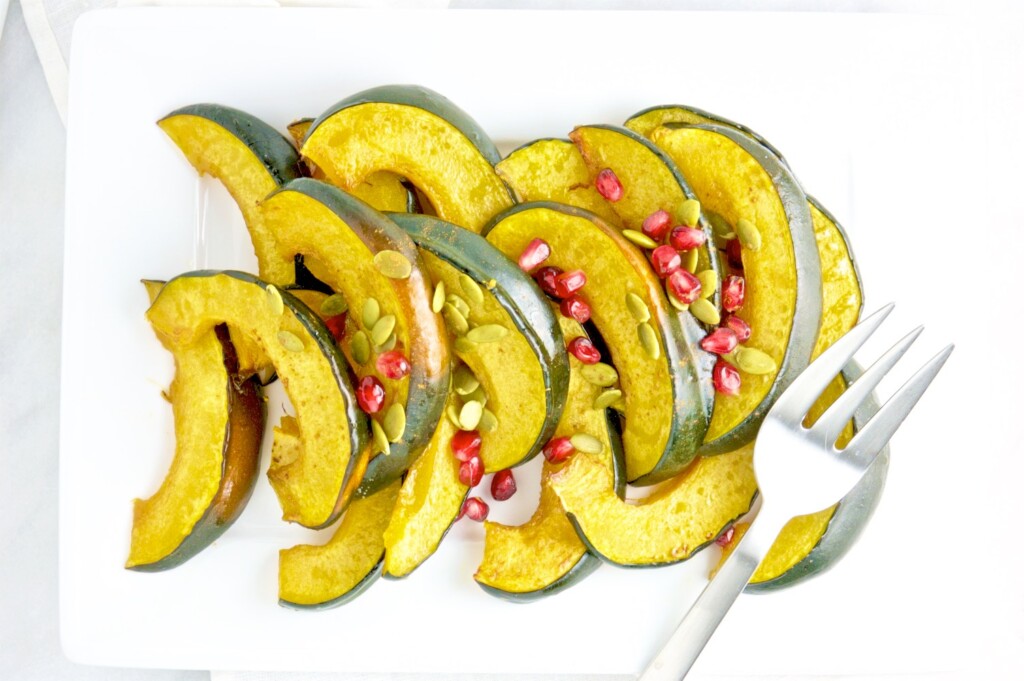 Some types of winter squash are just close to impossible, or at least terribly frustrating, to peel. The acorn squash, with it's deep scallops, seems to require a cutting tool forged specifically for this one vegetable. I adore methods of preparing this squash that work around removing it's thick outer shell. This recipe allows you to ignore the peel altogether. Yay!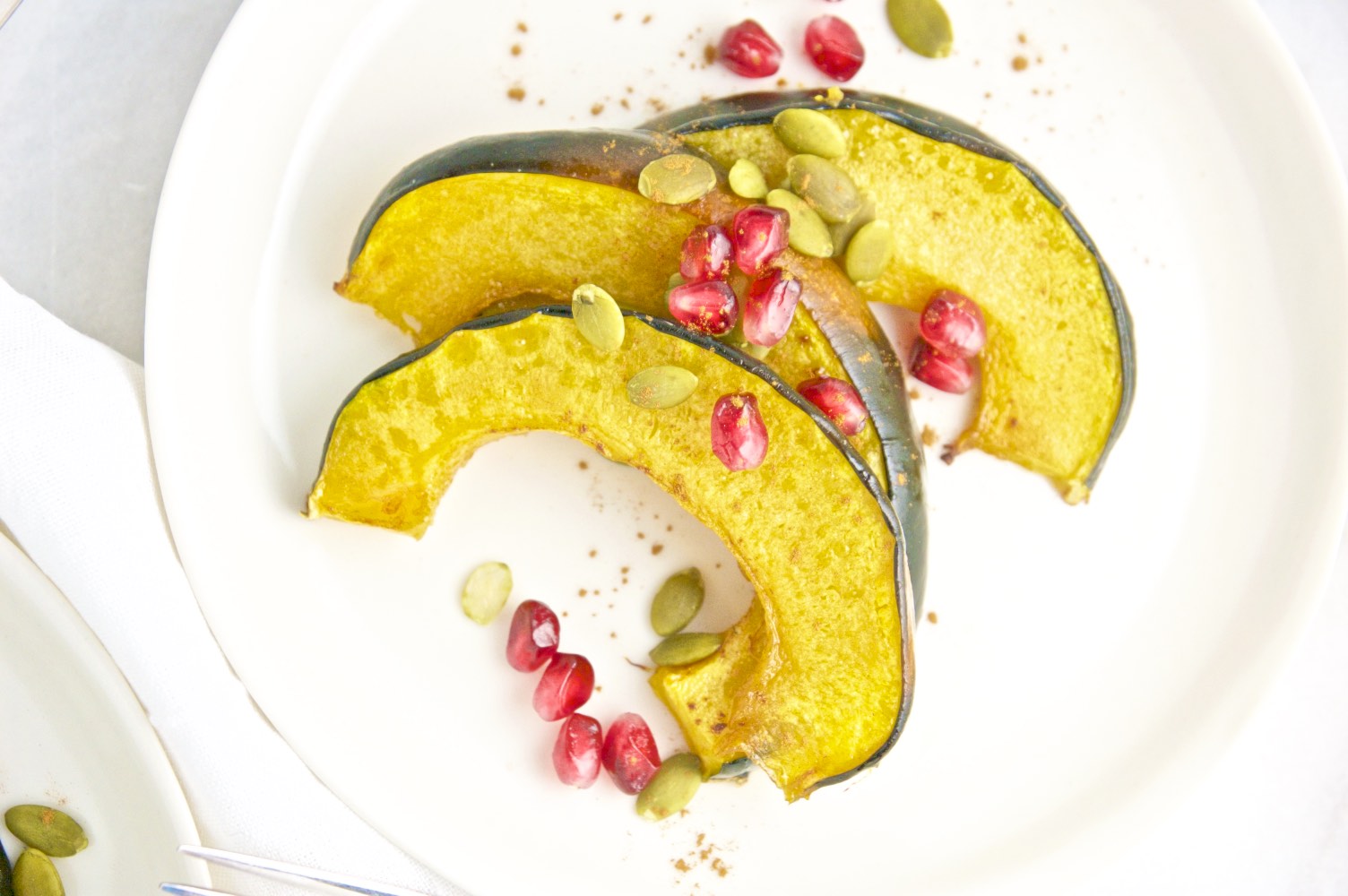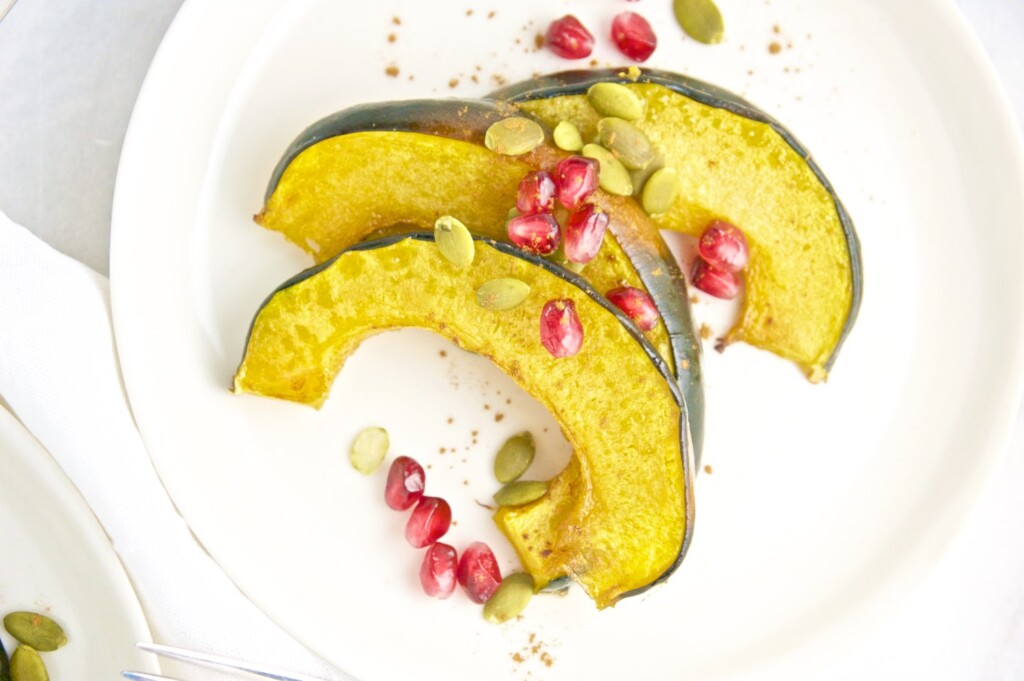 I cut the squash into thin wedges here but it occurred to me that you can just as successfully cut it in half, remove the seeds, and slice across into pretty scalloped rounds. Proceed with the rest of the recipe as written and it will look different but taste just as delicious. I enjoyed these warmed and chilled as leftovers.
Roasted Acorn Squash with Pomegranate and Pumpkin Seeds
1

acorn squash

,

halved, seeds removed, do not peel

1

tablespoon

coconut oil

1

tablespoon

maple syrup

1

teaspoon

sea salt

2

tablespoons

pomegranate seeds

2

tablespoons

pumpkin seeds
Preheat oven to 400℉. Slice acorn squash halves into wedges 1/2-inch at the thick side. Arrange on a sheet pan lined with parchment paper.

Place coconut oil, maple syrup, and cinnamon in a small bowl. Warm in microwave 30 seconds on 50% power. Brush mixture on squash wedges.

Sprinkle with salt and bake for 20 minutes, until squash is soft and golden.

Remove from oven and scatter pomegranate and pumpkin seeds over squash.