A banana and cashew based fall dessert with warming pumpkin spices
You've probably tried making nice cream by now. If you haven't it's time to give it a try. Nice cream is a frozen dessert most often made from blended frozen bananas. This new Pumpkin Spice Nice Cream is the latest creation to add to my Banana Soft Ice Creams you've seen on the blog before. I've added the now so familiar pumpkin spices to mix with the pumpkin purée which gives this dessert a pumpkin pie kinda flavor. So yum!
I love creating recipes which do not contain white sugar. Whatever "healthier" sweetener I do use, I try to use the smallest amount necessary. By allowing my taste buds to become more sensitive to sweet tastes I can minimize the inflammation and insulin response caused by high sugar foods.
The best recipes get passed on to my clients to help them get the sugar out of their diets. It's not always easy but consistently working on this goal is really important for losing the unhealthy perimenopause weight and avoiding the health hazards of inflammation as a result of eating too many high sugar foods.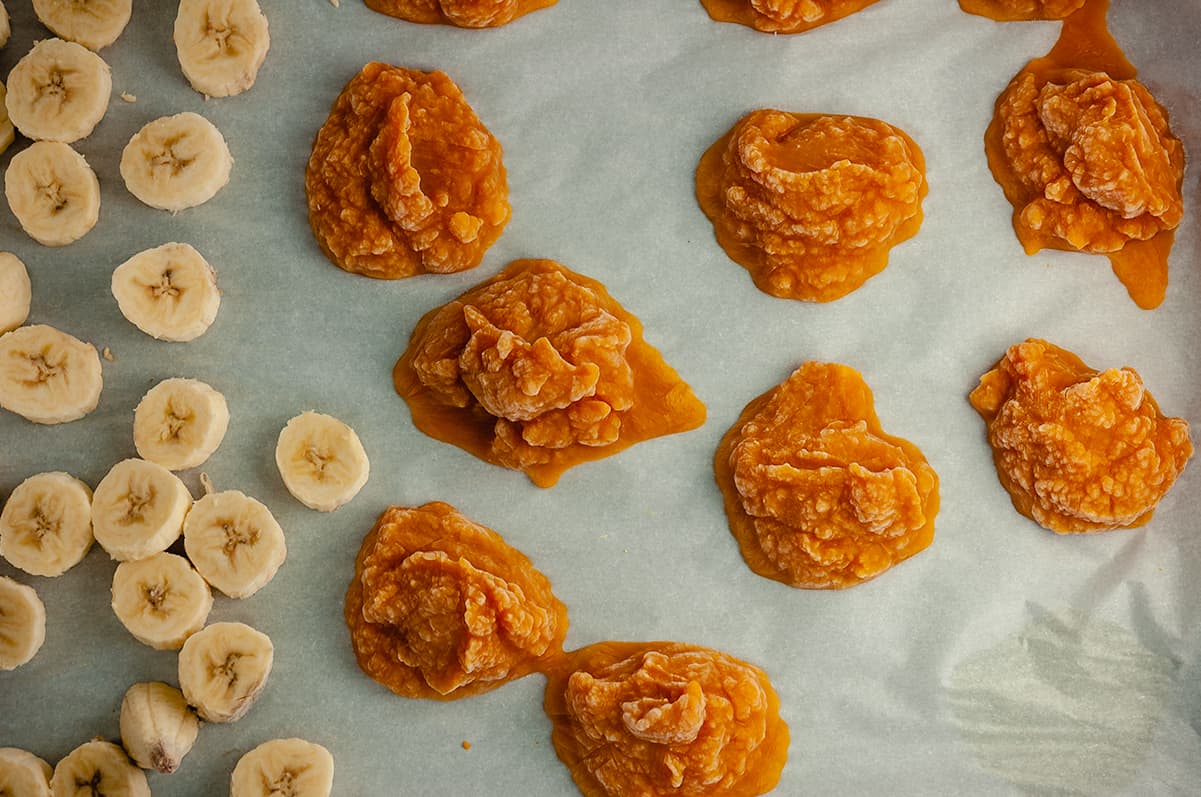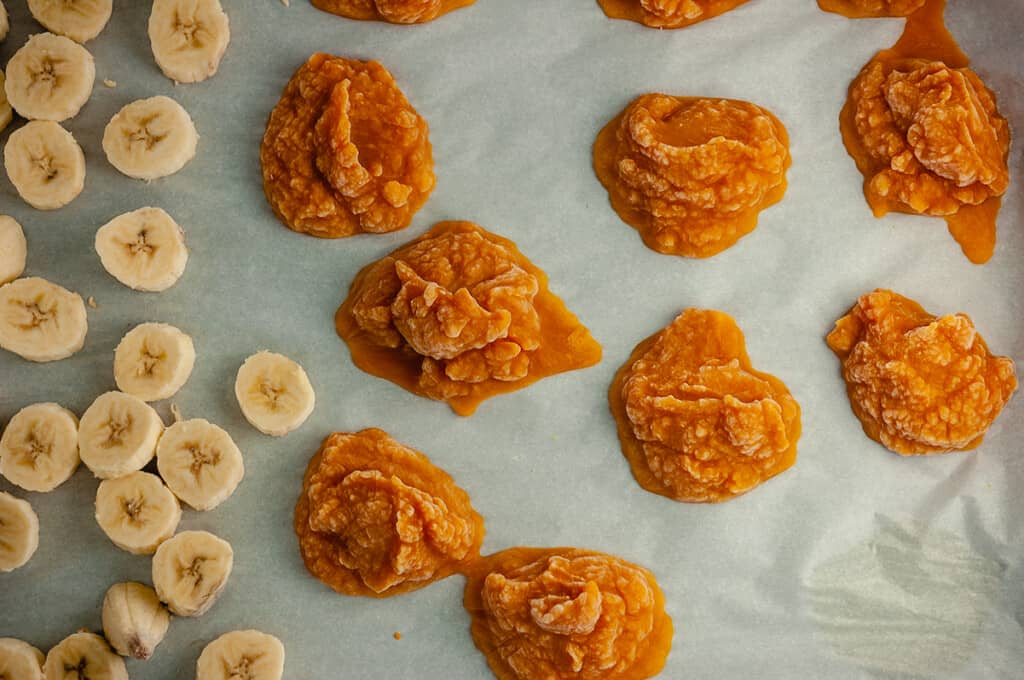 There are a few of benefits to enjoying a nice cream dessert:
Using bananas as the base of the recipe allows you to decrease the amount of additional sweeteners. You may find the taste sweet enough from just the bananas, vanilla extract, and spices. The fruit sugar offers a subtle sweetness that may be all you need especially if you are trying to cut back on your sugar intake.
It's a dairy-free dessert. Bananas give your nice cream a creamy mouthfeel without dairy cream or fat. 
Bananas contain some fiber. Regular ice cream usually has no fiber and it's not easy to get in the total amount of fiber that helps with things like digestion, gut health, and weight loss.
The fat from the nuts and fiber from the bananas helps to slow the rate at which your blood sugar will rise from eating the nice cream. You want a slow, steady rise not a spike and crash.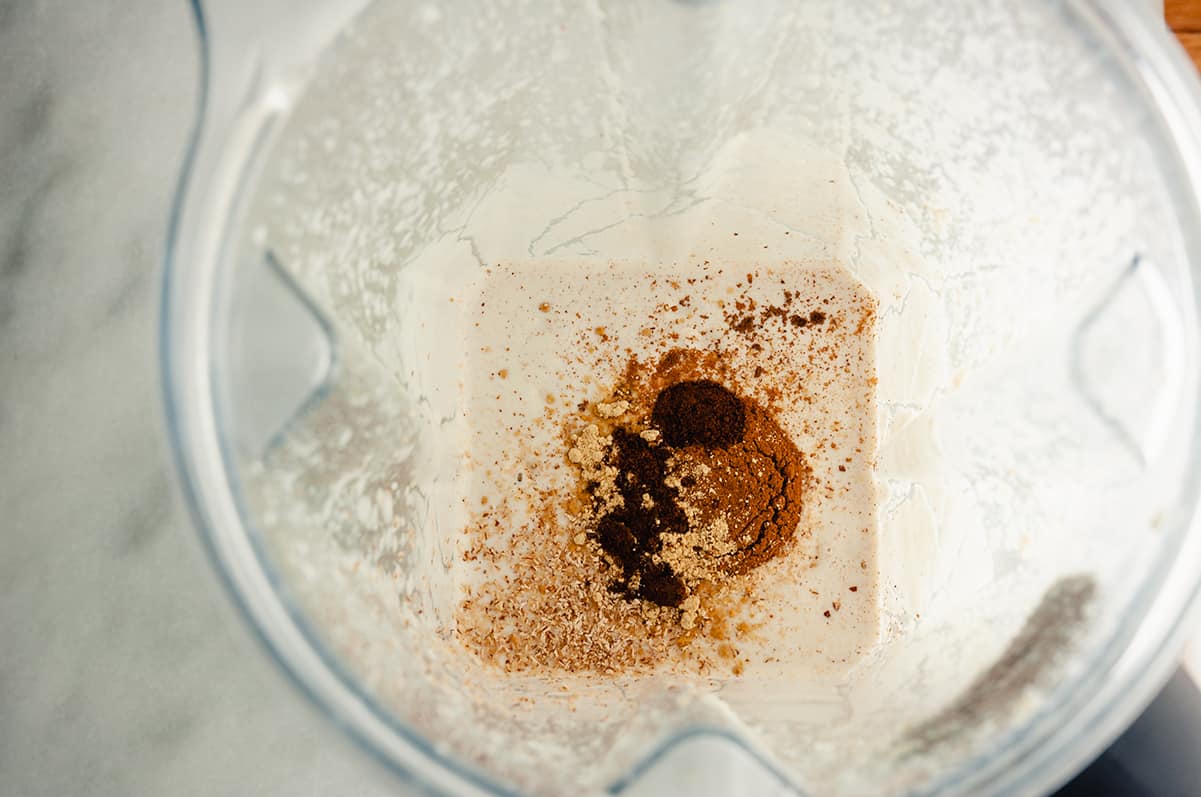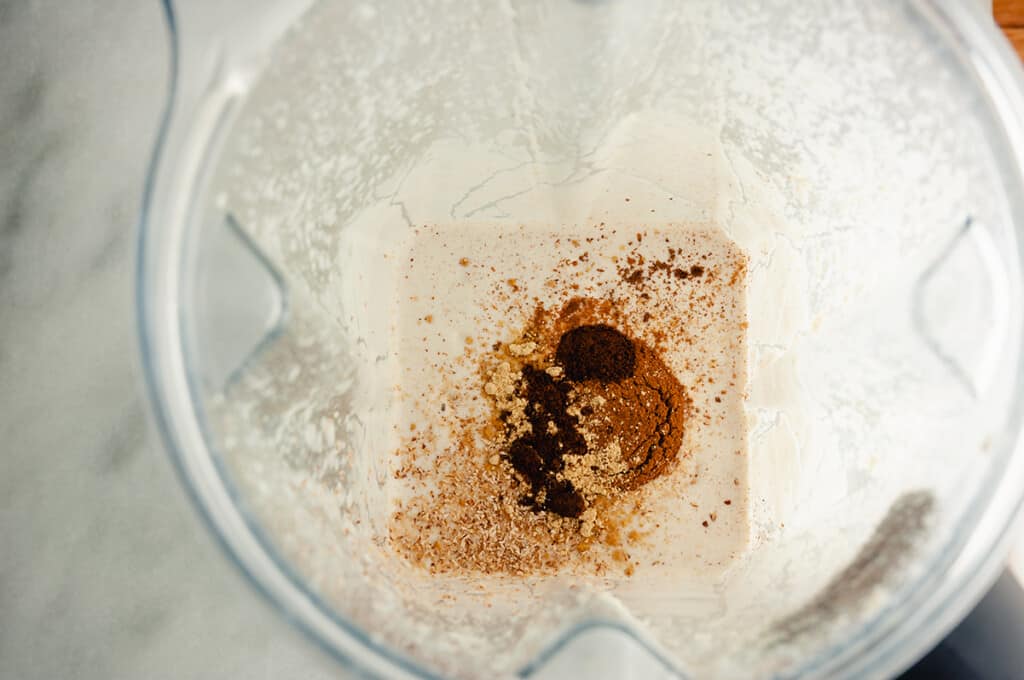 I wanted my nice cream to be even creamier this time so I added some cashew milk to the base. Many of my clients as well as most of my family have difficulty digesting dairy products so cashew milk and bananas are a welcome substitute with a similar consistency. The cashews do add fat but it is not dairy fat and you're getting some more fiber from the nuts in the bargain.
To create a quick prep frozen dessert, I didn't use my ice cream maker. You can try pouring the mix into yours if you like. I use these glass containers with lids to store my nice cream in the freezer.
Pumpkin Spice Nice Cream
1

cup

canned pumpkin purée

2

ripe bananas

,

sliced

1

cup

raw cashews

,

soaked 2 hours or overnight

1/4

cup

maple syrup

1

teaspoon

vanilla extract

⅛

teaspoon

sea salt

1 ½

teaspoon

cinnamon

½

teaspoon

ground ginger

¼

teaspoon

ground cloves

⅛

teaspoon

ground nutmeg
Arrange dollops (about 3 tablespoons) of the puréed pumpkin and banana slices on a baking sheet lined with parchment paper or silicone liner in a single layer. Freeze until solid, about 4 hours.

Place cashews, maple syrup, vanilla, 1 cup water, and salt in a food processor or high power blender. Blend until smooth.

Add the frozen pumpkin, banana, and spices to the processor or blender. Blend until combined, about 2 minutes. Scrape down sides and use blender tamper to help distribute ingredients until smooth.

Enjoy as soft ice cream or transfer to a container with a lid and freeze. Remove 10 minutes before serving if frozen.
Notes
Tip: add 1 tablespoon of vodka to prevent the nice cream from freezing too hard.
This post contains affiliate links for products I use and trust. I may receive commissions on purchases at no cost to you. As an Amazon associate I earn from qualifying purchases.