I've been looking into new ideas for snacks lately. I like to have something that will keep my energy level steady while I'm working. The kids are always searching for something when they get home, so I like to have something ready that will keep them rolling through their homework.
Plantain chips are a snack that will satisfy in the crunchy-salty chip category. You can make these with either green or just-turned-yellow plantains. The green peel will be more difficult to remove so you'll need to use a knife to remove it. As the fruit turns yellow it can be peeled like a banana. The flesh of the green fruit is less sweet, whereas some of the starch has been converted to sugar in the more mature fruit. You can decide if you'd prefer a potato chip flavor or a chip with a little more sweetness to it.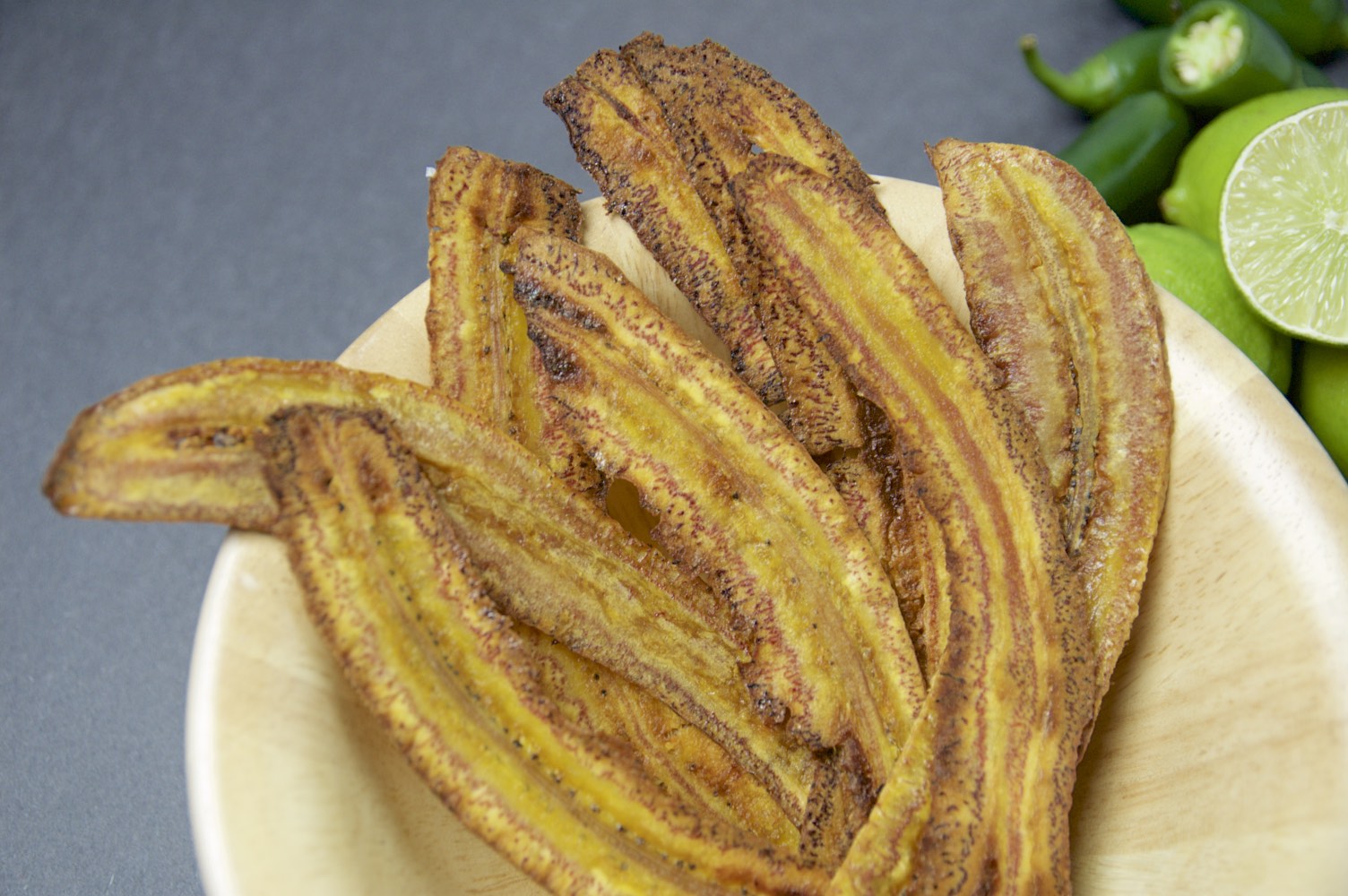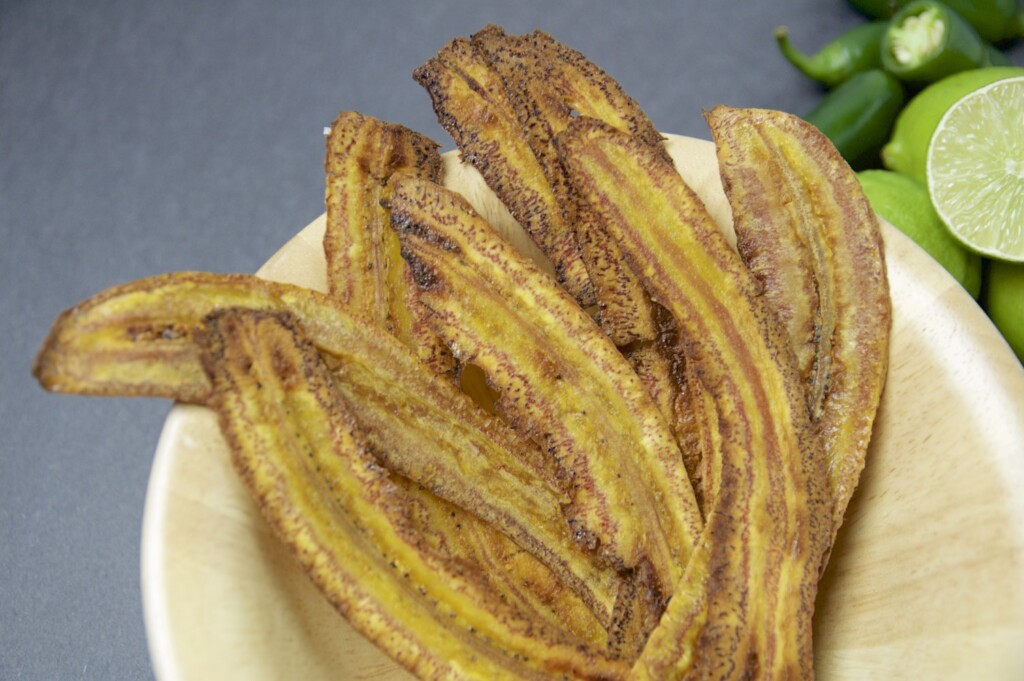 My plantain chips tossed in coconut oil are sturdy enough for a hearty dip. Since they are a Caribbean fruit I paired them with a spicy, slightly sweet black bean dip. A great duo. The combination is a great source of potassium with lots of heart healthy soluble fiber. Just check out the color of the black bean and you'll understand that it has to be high in antioxidants. This snack is a tasty way to get some folate and omega-3's and reduce the risk of colon cancer.
I sliced my plantains lengthwise to reveal the cross section design created by the seeds and layers of pulp inside the fruit. It is a little more of an effort to slice them this way but these long chips are made for dipping. I found a helpful tip which suggested keeping some of the plantain peel on while slicing with a knife or the mandoline. This will help you keep a grip on the otherwise slippery plantain while slicing.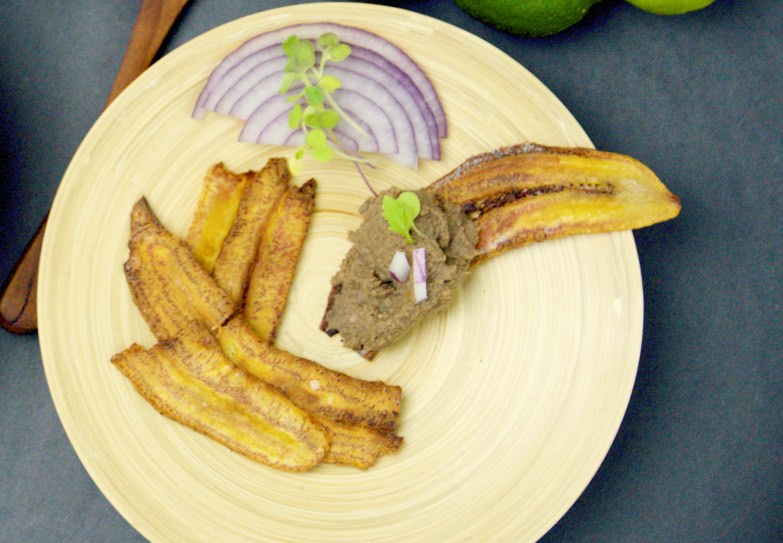 Plantain Chips with Black Bean Dip
Plantain Chips
3

plantains

¼

cup

coconut oil

sea salt
Black Bean Dip
2

cans black beans

,

drained and rinsed

¼

cup

red onion

,

chopped

¼

cup

sundried tomatoes

,

soaked 10 minutes

1

tablespoon

jalapeño pepper

,

minced

2

garlic cloves

2

tablespoons

chopped fresh cilantro

1

tablespoon

lime juice

1

tablespoon

apple cider vinegar

1

teaspoon

honey

1

teaspoon

cumin

¼

teaspoon

cayenne pepper

½

teaspoon

sea salt
Plantain Chips
Preheat oven to 350℉.

Peel the plantains and slice thinly into rounds, diagonal oblongs, or full length slices.

Toss or brush with oil and arrange in a single layer on baking sheets lined with parchment paper. Sprinkle with salt.

Bake until lightly browned and crisp, 20 – 30 minutes depending on shape and thickness.

Cool for 10 minutes on paper towels.
Black Bean Dip
Place all ingredients in high speed blender or food processor. Blend until smooth.

Garnish with additional cilantro and chopped red onion