It's picnic season – on the beach, at the park, in a field under the fireworks. I've come up with Pecan Blondies, yet another treat that doesn't rely on white sugar and processed flour to create a just-sweet-enough snack you can really sink your teeth into. Remember, foods high in sugar trigger the reward centers of your brain. If you are one of the many women susceptible to food addiction your brain will signal you to eat more and more sugar to raise the dopamine levels that make you feel good. Your work is to reduce the amount of all sugars in the foods you eat to avoid insulin resistance, control your weight, and reprogram hormonal balance.
One of the goals you should be gradually working on is to increase your fiber intake mainly from plant foods. Beans are high in the type of fiber that is helpful for reducing excess estrogen. Beans also provide a good substitute for some of the flour and fat required in conventional baking recipes.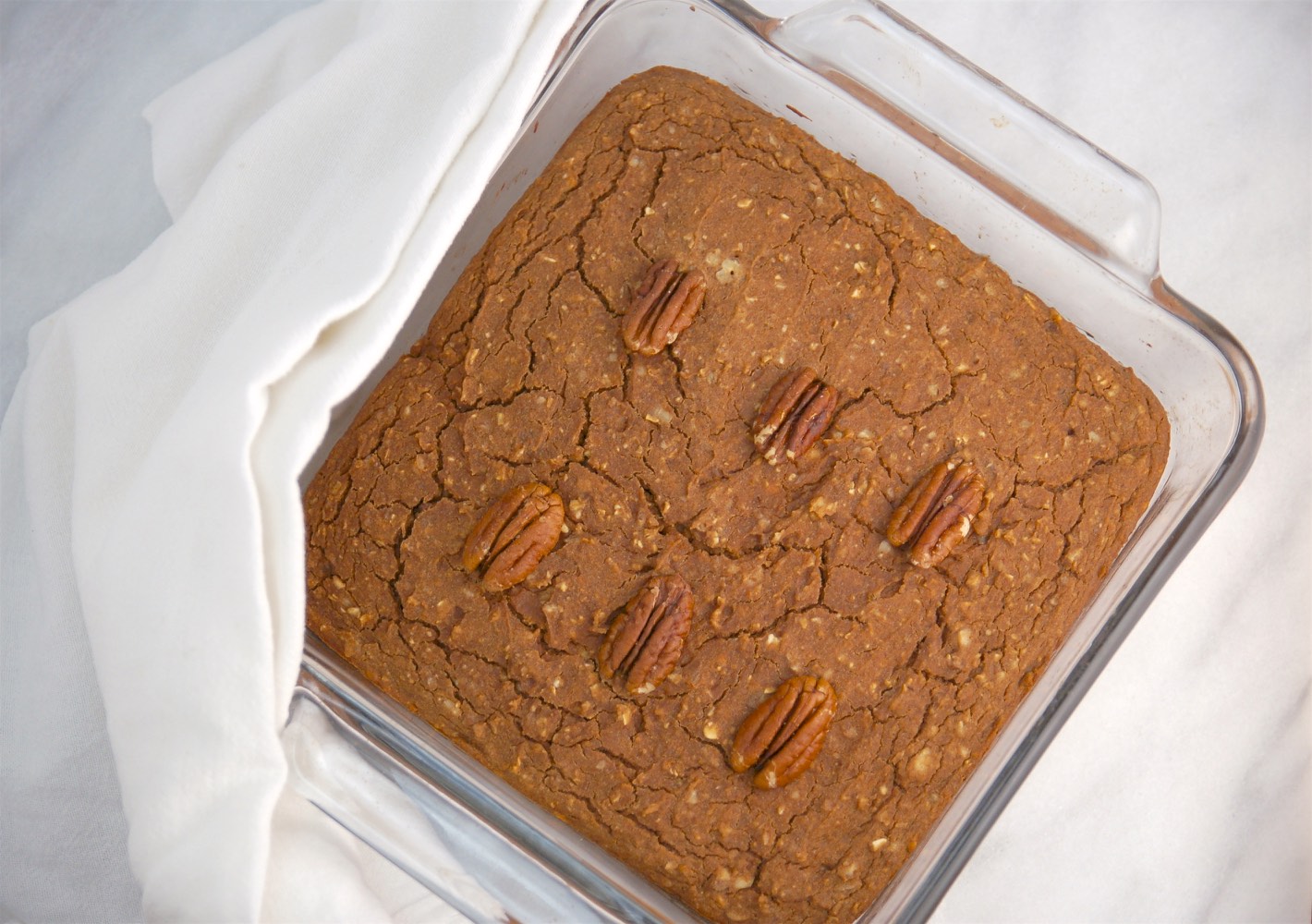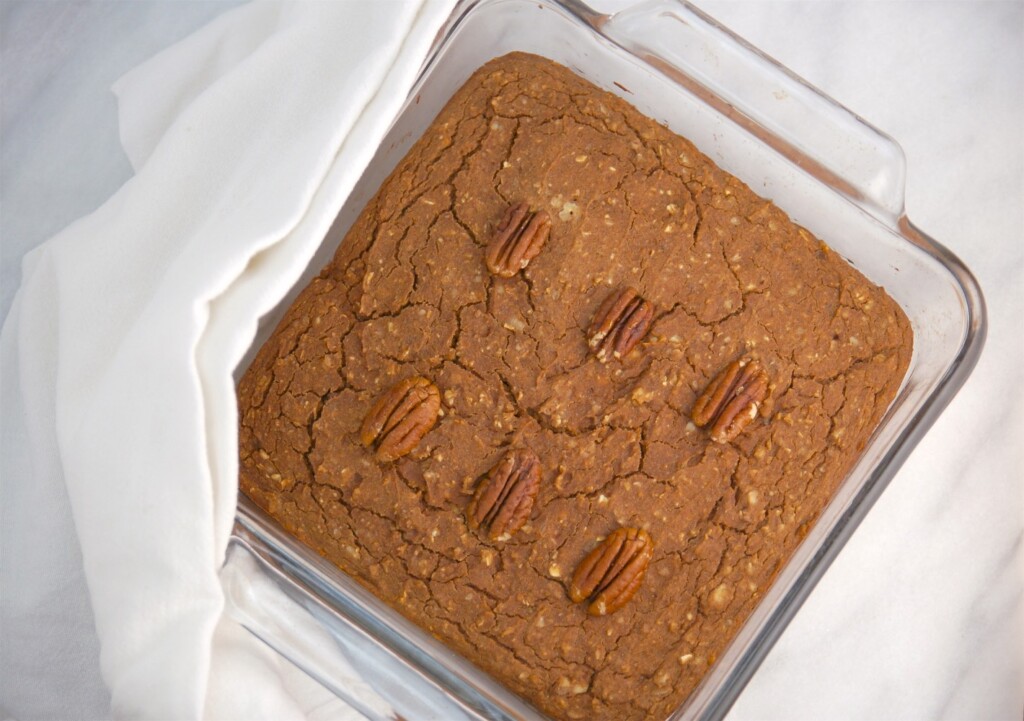 In addition to fiber, other super benefits of adding beans to recipes are increased protein and potassium. Protein helps to maintain muscle mass which we begin to lose 3% to 5% of per decade as early as age 30, yikes! Potassium  is an electrolyte that is essential to healthy heart, kidney, muscle, and nerve functions. So now you see that Pecan Blondies can be seen as a real health food compared to the overly-sweet, nutrient-scarce version.
I used both cannellini and great northern beans while testing this recipe. Navy beans may also work. Each has a slightly different flavor and consistency which you may or may not notice after they are puréed with all the other ingredients. I also added a little mesquite flour to my blondies. It's optional but should you feel adventurous you'll find that mesquite adds a spicy, nutty flavor in addition to some fiber, protein, calcium, magnesium, potassium, iron, and zinc. Coconut butter is simply puréed coconut meat. You can substitute coconut oil if you wish.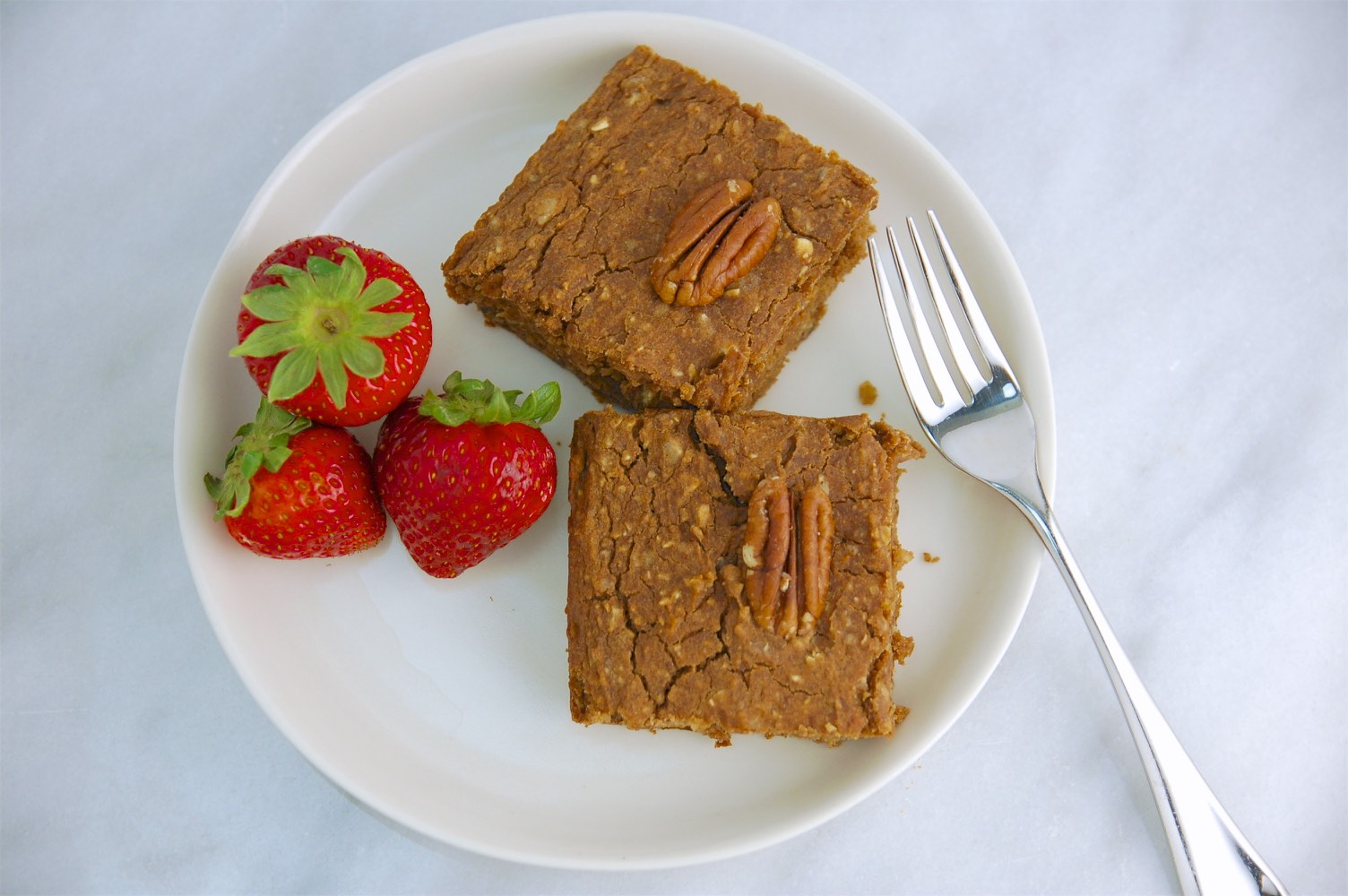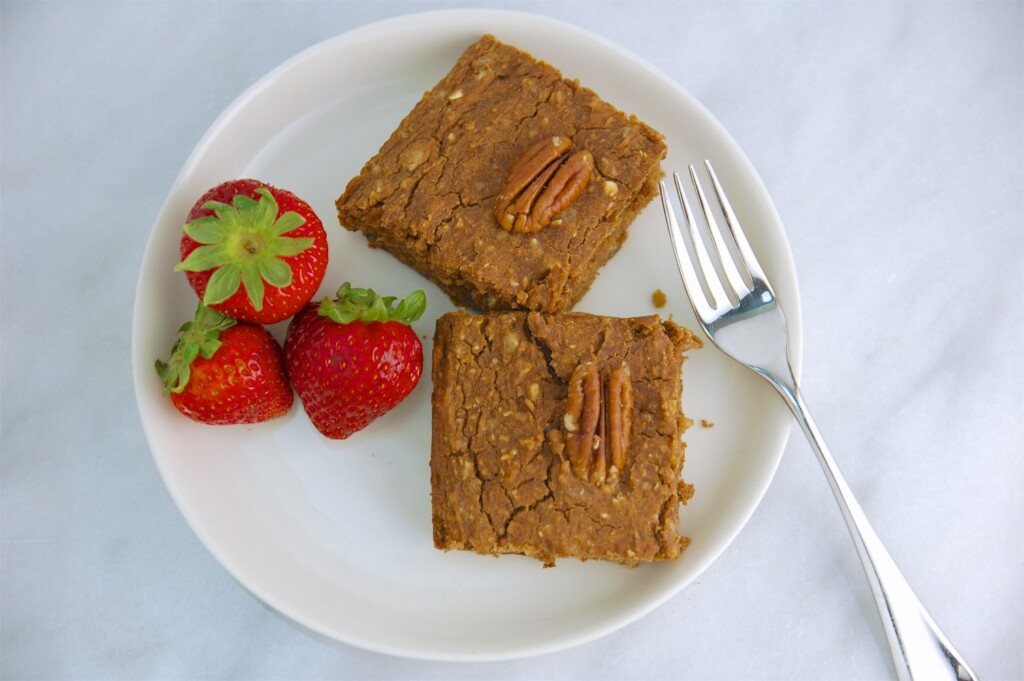 Pecan Blondies
6

dates

,

soaked in hot water

¼

cup

coconut butter

¼

cup

honey

2

eggs

2

teaspoons

vanilla extract

1 15

ounce

can white beans

,

drained and rinsed

½

cup

old fashioned oats

1

tablespoon

cinnamon

½

teaspoon

baking powder

½

teaspoon

baking soda

1

tablespoon

mesquite flour

,

(optional)

½

teaspoon

salt

½

cup

pecans

,

chopped
Preheat the oven to 350F. Line an 8×8 glass pan with parchment paper.

Place drained dates, coconut butter, honey, eggs, vanilla, and beans in a food processor. Blend until smooth.

Add oats, cinnamon, baking powder, baking soda, mesquite flour (if using), and salt. Blend again leaving some oats coarsely chopped for texture.

Pulse in pecans.

Pour the batter into the prepared pan and bake for 20 – 25 minutes, until center is cooked. Cool before serving.