I just have to say that oats have much more potential than existing for breakfast alone. Yes they frequently make an appearance in cookies, scones, and quick breads. The problem is we expect them to be sweetened with sugar or honey or maple syrup.
I vote for moving oats to the dinner meal where they can show off their savory side. There's absolutely no reason they can't handle the cooking and seasoning techniques we use regularly when we prepare rice or pasta or quinoa with vegetables and proteins. Just think how your dinner options will expand if you open your mind to include oats as a savory side or part of the main event.
Oats with Egg and Spinach definitely has a place on your brunch menu but cycle into your dinner routine now and then too.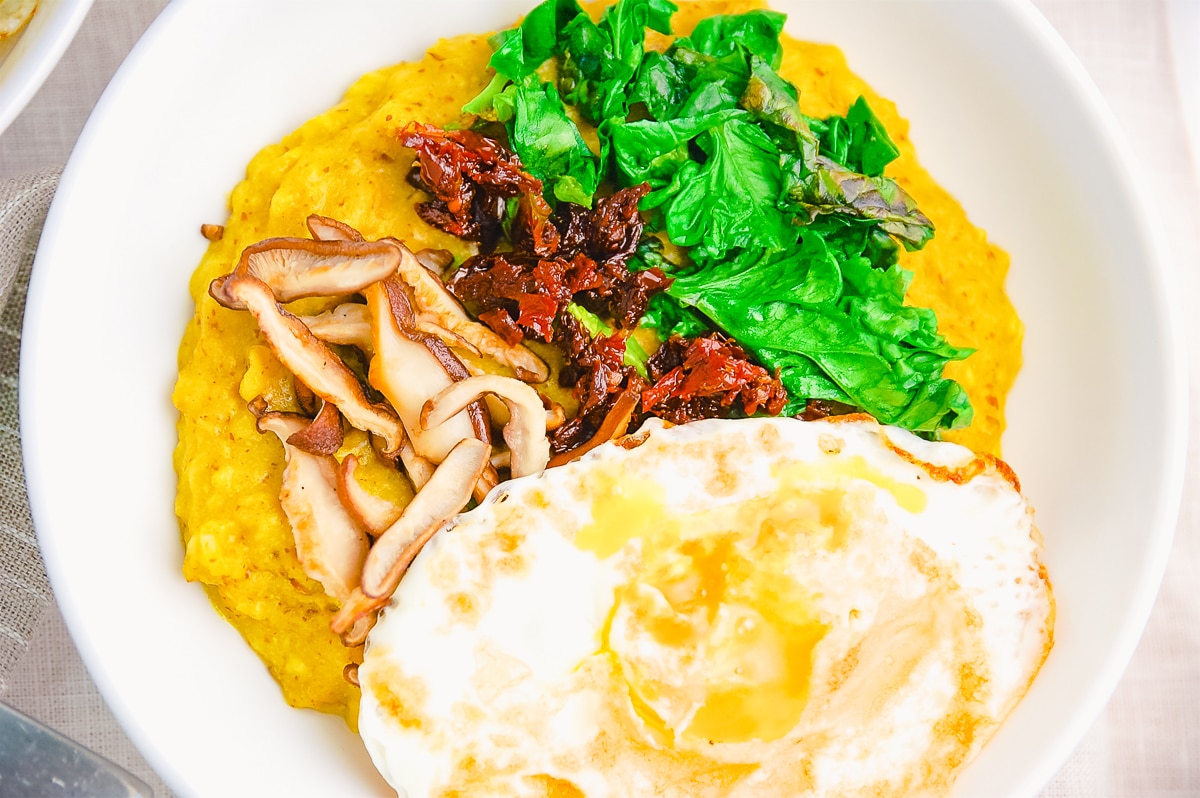 Let's examine the ingredients a little closer. Notice that I include some healthy fat in the form of olive oil and some black pepper in the mix to help you absorb the turmeric. Turmeric contains antioxidants which boost your body's ability to fight damage caused by free radicals. What does that mean for you? Your skin and other tissues don't age prematurely.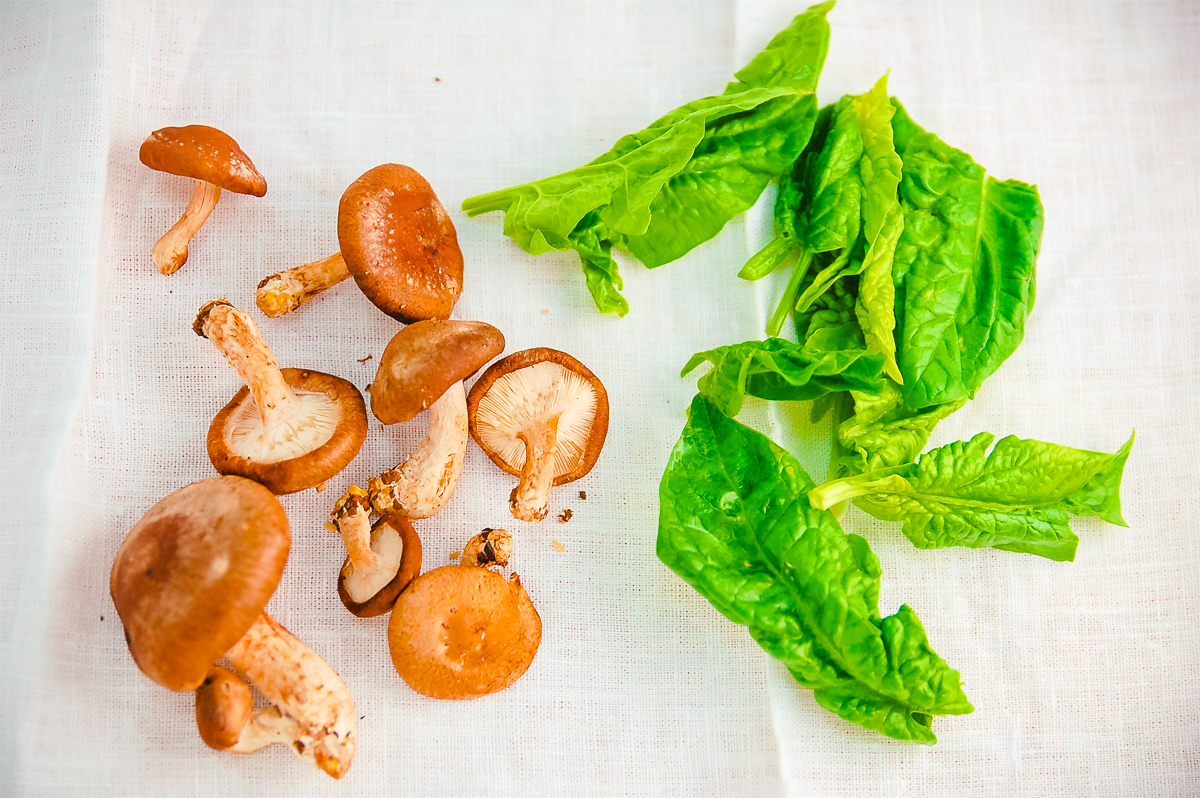 Old fashioned oats or rolled oats contain a soluble fiber called beta-glucan which helps lower cholesterol and keep insulin and blood sugar balanced – a plus for weight control. Leafy greens like spinach contain vitamins that are better absorbed with some fat. So it's really a good thing I'm adding that yummy olive oil.
Although it might not be the first idea that pops into your head, eating your spinach is one way to help stay hydrated. Spinach leaves are high in water content so tossing a handful in your scrambled eggs, salad, and stir fry throughout the day will count towards your water intake.
Get more oats into your day
Oats with Egg and Spinach
½

cup

low sodium chicken or vegetable broth

2

tablespoons

lemon juice

¼

teaspoon

turmeric

½

teaspoon

cumin

¼

teaspoon

sea salt

¼

teaspoon

black pepper

¼

cup

rolled oats

2

teaspoons

olive oil

,

divided

¼

cup

shiitake mushrooms

,

stems removed, sliced

1

cup

fresh baby spinach

,

washed and dried thoroughly

2

sun dried tomatoes

,

chopped

1

egg
In a small saucepan, bring the broth to a boil. Add in the lemon juice, turmeric, cumin, salt, pepper, and oats, stir, and reduce heat to a simmer. Cook for 25-35 minutes until the oats are tender. While the oats are cooking, prepare the toppings.

Heat 1 teaspoon olive oil in a medium pan. Add the shiitakes and cook 4 minutes. Add the spinach and sun dried tomatoes. Cook for 2-3 minutes until spinach is wilted. Turn off the heat and season with salt and pepper. Remove vegetables from the pan and set aside. Wipe out pan.

Heat the remaining 1 teaspoon olive oil in the same pan. Crack the egg into pan. Allow the egg to gently cook for about 2 minutes – the white should begin to set and the yolk start to solidify around the edges. Gently flip the egg over and cook for an additional minute to fully set the egg white.

Pour the oats into a swallow bowl. Top with mushrooms, spinach, sun dried tomatoes, and the fried egg.