A really easy chia pudding with a zing of ginger. My Lemon Chia Pudding can be made with any type of milk you have on hand.
Here is another scrumptious version of chia pudding. Lemon Chia Pudding is a little quicker to prepare than my Vanilla Chia Pudding. They are both full of chia seeds which thicken the pudding as they absorb liquid. They also provide a couple of nutritional benefits.
Health benefits of chia seeds
Fiber – 2 tablespoons of chia seeds have 11 grams of fiber; a good way to get fiber in at breakfast.
Healthy fats – these little guys are actually a source of omega-3's.
Protein – you can get a few grams of you daily protein from chia seeds.
Antioxidants – important to slow the aging of our body and protect against disease.
You will find chia seeds at your grocery store or you can order them online. Make sure you buy them from a store that restocks them often so they are the freshest. I store them in the refrigerator at home to keep them from going rancid.
Hormone Balancing Superfood: Ginger
In this recipe I'm adding some fresh grated ginger which is a super idea with colds and the flu jumping from person to person. Ginger has anti-inflammatory, antibacterial, and antiviral properties.
Adding ginger to foods or drinking ginger tea may be effective in helping to avoid cold and flu or decrease the severity if we get sick. It has been shown to reduce symptoms of perimenopause and menopause too!
The recipe is no-cook so if you are not someone who loves to hang around the kitchen or simply don't have a lot of time for meal prep, this chia pudding recipe is for you. No heat is required which makes it a great choice for hot weather meal planning.
Try whipping up a batch of Lemon Chia Pudding on the weekend to have ready in portioned containers for breakfasts and healthy snacks through the week. That's one less thing to prepare during the week and it checks off the "healthy" box at the same time.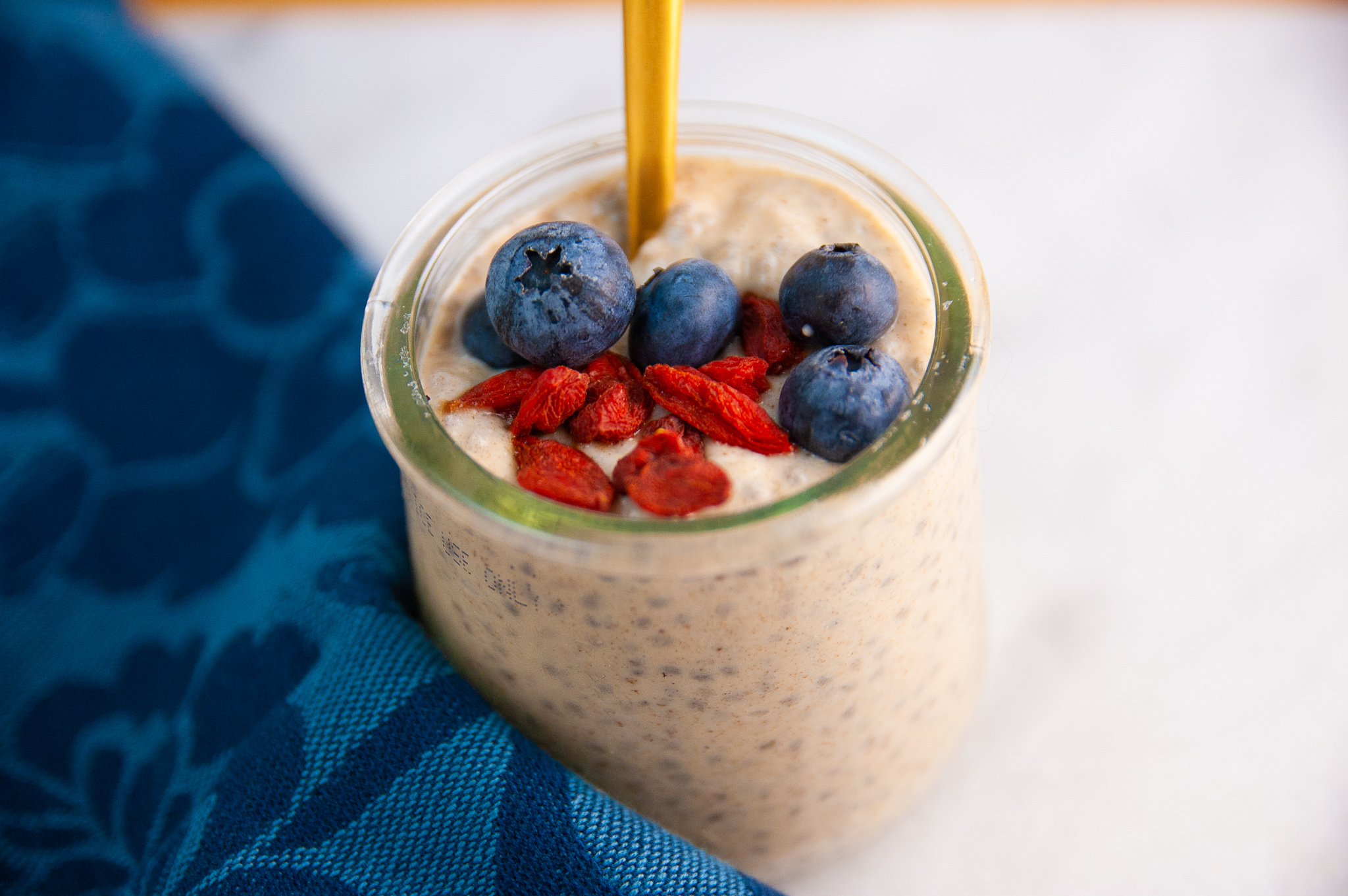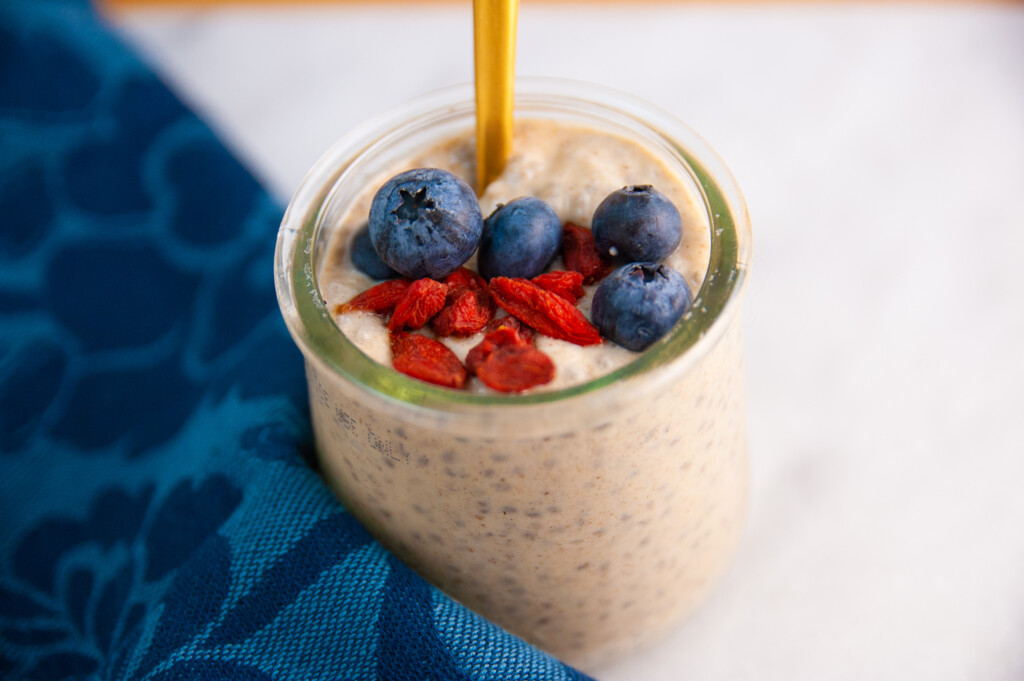 Lemon Chia Pudding
6

tablespoons

chia seeds

2

cups

unsweetened coconut

,

almond or cashew milk

½

teaspoon

vanilla extract

1

tablespoon

maple syrup or honey

2

tablespoons

fresh lemon juice

2

teaspoons

lemon zest

2

teaspoons

fresh ginger

,

grated

blueberries

,

for topping
In a bowl, mix together chia seeds, milk, maple syrup, vanilla, lemon juice, lemon zest, and grated ginger.

Let sit and mix again to break up any clumps.

Cover bowl and place in refrigerator for 3 hours or overnight.

To serve, divide mixture into bowls or containers and top with blueberries.
This post contains affiliate links for products I use and trust. I may receive commissions on purchases at no cost to you. As an Amazon associate I earn from qualifying purchases.