I say "okra", you say "gumbo". Have you been seeing fresh okra at the farmers market, but don't know what to do with it? There are quite a few options for cooking okra – frying, boiling, grilling, steaming. You can even eat it raw. Use it in salads, soups, stews, or a simple side dish, as I did here.
This pod vegetable is full of valuable nutrients. It's a great source of soluble fiber from gums and pectins. If you are looking for good sources of folic acid, put okra in your market basket. Calcium and magnesium ensure healthy bones and also helps with muscle function and nerve-signal function.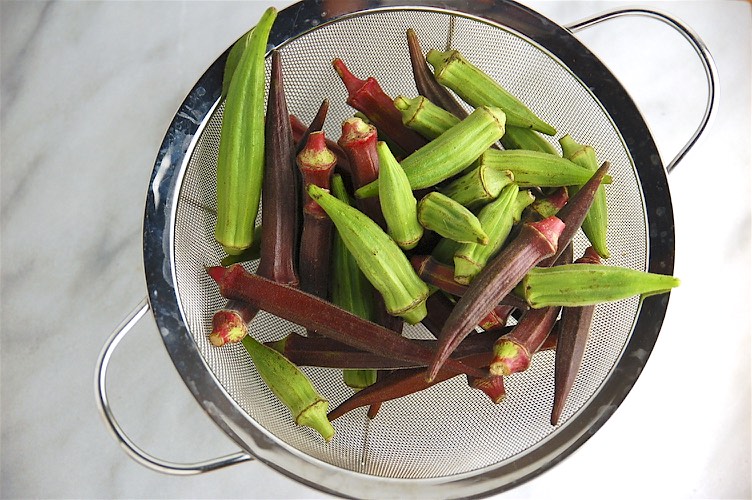 Okra is an excellent source of both minerals. Okra has been found to help stabilize blood sugar and therefore we benefit from better hormone balance and weight control. The fiber it contains works like a natural laxative which lubricates the intestines to gently remove waste and toxins. This recipe gives you a basic place to begin. As you get used to preparing it, feel free to add a half teaspoon of spices – Cajun, Italian, Old Bay…whatever makes sense to you.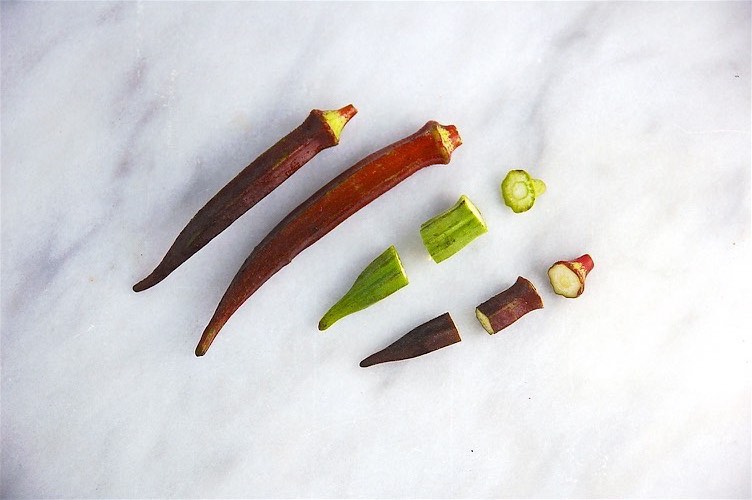 Crispy Roasted Okra
1

pound

okra

1

tablespoon

olive oil

2

tablespoons

brown rice flour

1

teaspoon

nutritional yeast

1

teaspoon

dried oregano

¼

teaspoon

sea salt

⅛

teaspoon

cayenne pepper
Preheat oven to 450℉. Rinse the okra, and drain on a kitchen towel to dry. Trim stem ends and the tips.

Transfer okra to a large bowl and toss with the olive oil.

Combine remaining ingredients in a small bowl. Pour over okra and toss to coat.

Arrange in a single layer on a parchment paper-lined baking sheet. Bake 15-20 minutes until lightly browned.