Mmmmm…my kitchen smells SO good! I've been working on a Thanksgiving muffin today that is gluten free and bite size. These little muffins will look delicious on the holiday table. Full of fiber, protein, and a subtle sweetness, they won't weigh you down or bloat you up.
Over the past few years my family has been adjusting the holiday menu. We have been replacing dishes that contained too many unhealthy ingredients or too much fat overall with substitutions higher in fiber, mostly plant foods, and a bit of healthy fats.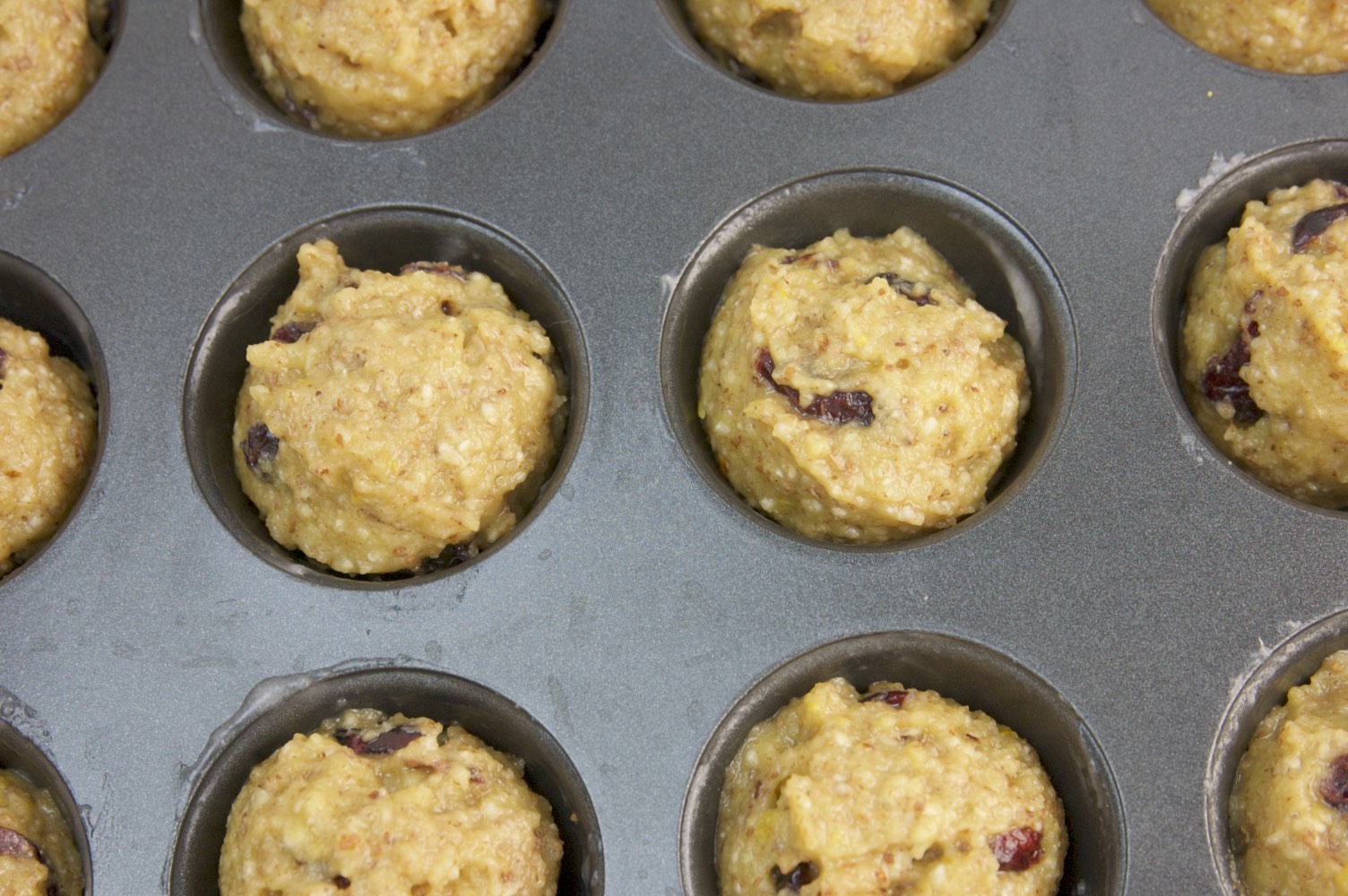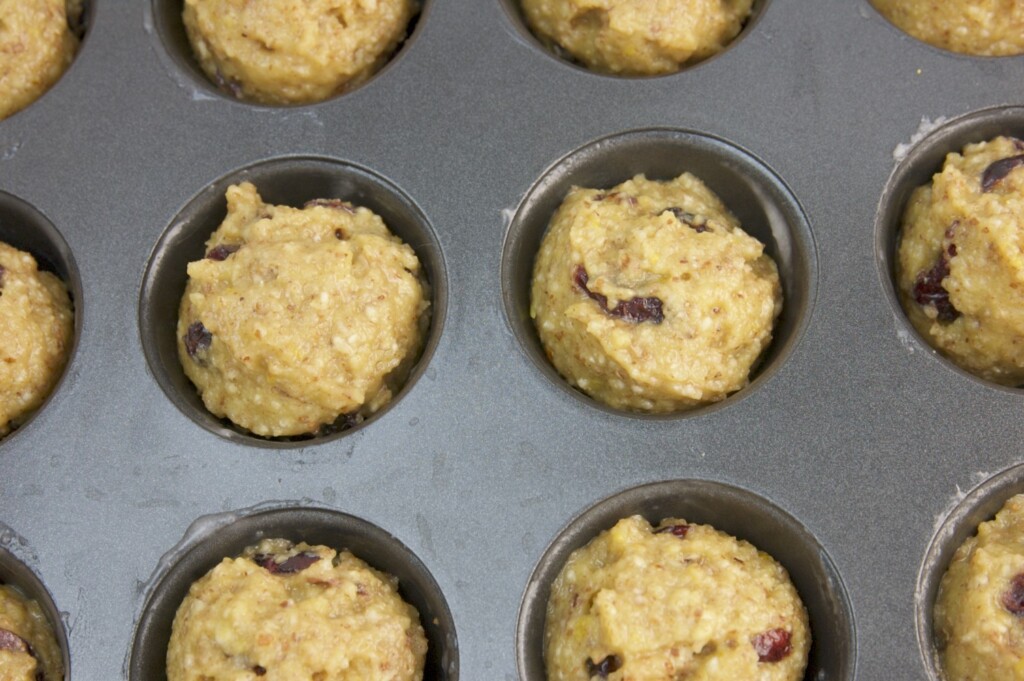 This has allowed us to still enjoy a celebration gathered around food, but without as much bloating, post-meal drowsiness, and excessive calories and fat.
These mini muffins are just a few bites-worth of a grain free cranberry orange bread. This is the perfect portion size to serve to guests that allows them room on their plate and in their stomach to taste a little of each dish on the holiday table. You can add 1/2 cup of chopped walnuts or pecans if your family likes cranberry nut muffins. Just fold them in along with the dried cranberries.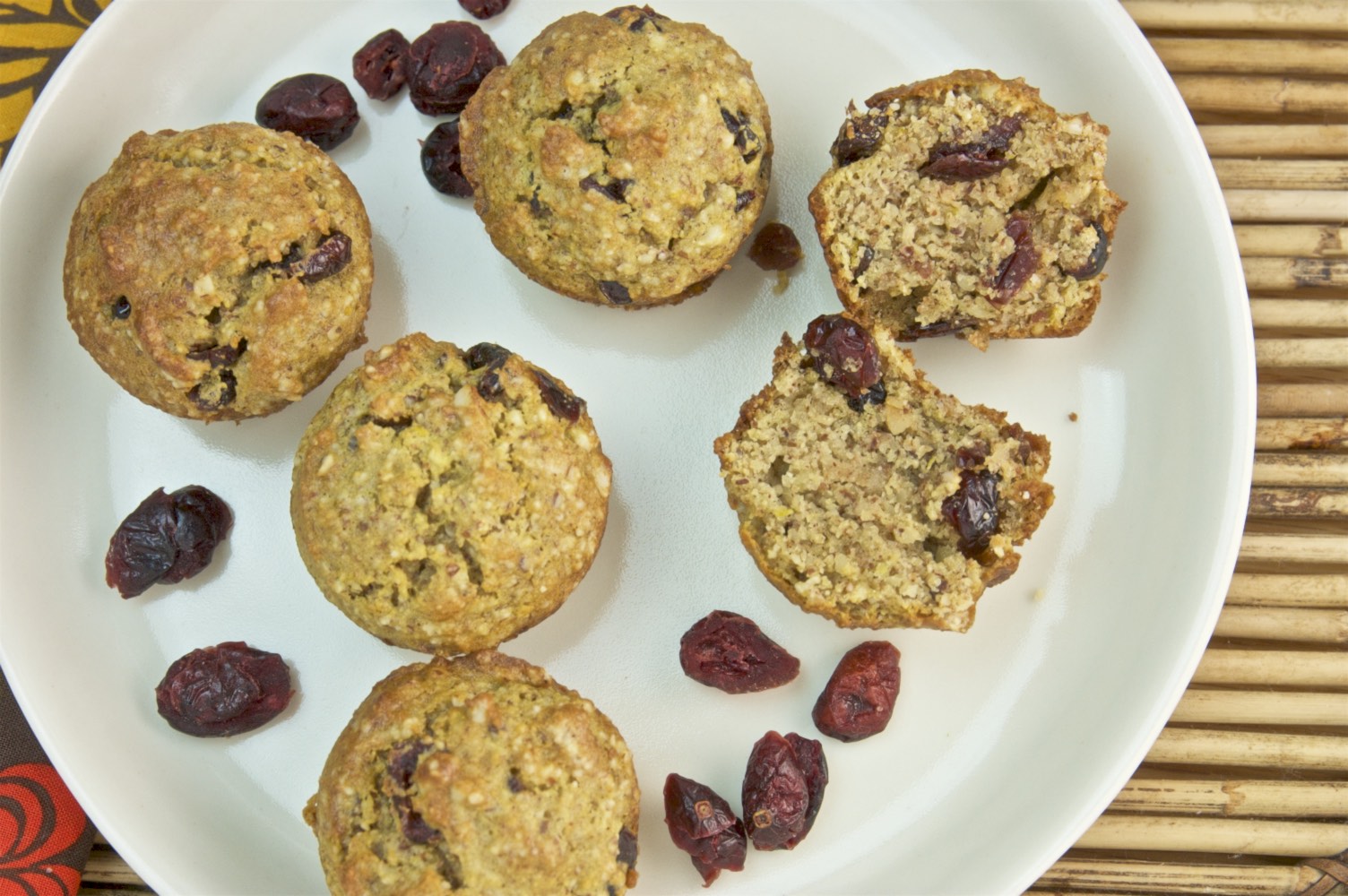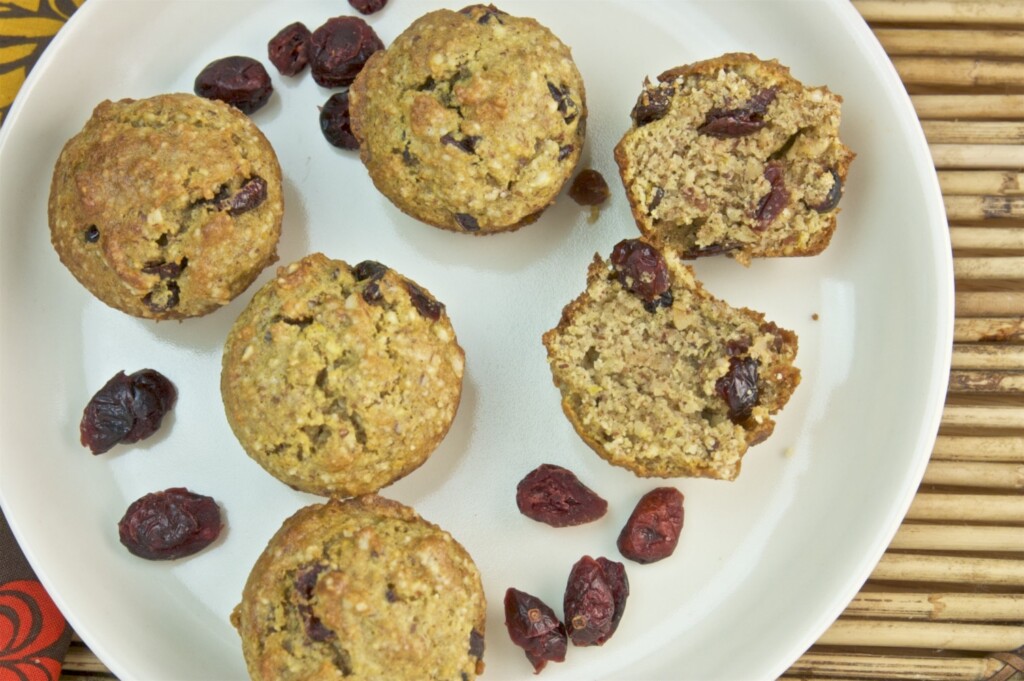 Cranberry Orange Muffins
coconut oil

,

for greasing tin

1 ¾

cups

almond meal

¼

cup

coconut flour

½

teaspoon

baking soda

½

teaspoon

salt

zest of 1 orange

4

eggs

¼

cup

maple syrup

1

teaspoon

vanilla extract

1

teaspoon

apple cider vinegar

¾

cup

dried cranberries
Preheat oven to 350℉. Grease a 24-count mini muffin tin with coconut oil.

In a large bowl, mix almond meal, coconut flour, baking soda, salt, and orange zest.

Place eggs, maple syrup, vanilla, and apple cider vinegar in a medium bowl and whisk together. Pour into dry ingredients and stir until well combined. Fold in cranberries.

Scoop batter into mini muffin tins. Bake 15 minutes until lightly browned.

Let cool for 10 minutes before removing from tins.