Cod Parcels with Bok Choy have got protein and fiber. Two things I'm always suggesting my clients make sure they are putting on their plates 3 times a day.
"I hit 40 and all of a sudden had a weight problem. The weight just isn't coming off like it used to."
Around the age of 40 women start to gain about 1 pound a year and lose about 1% of their lean body mass per year if they aren't exercising. So in addition to doing some type of weight training and cardio, we need to make sure we get enough good quality protein at each meal. This will help to preserve the lean muscle mass we do have as well as repair and build up new tissue.
The latest data says we need more protein as the years go on. Why? Because our bodies become less efficient in using amino acids for muscle protein synthesis. A total of 25 to 30 grams of protein at each meal will stimulate muscle building.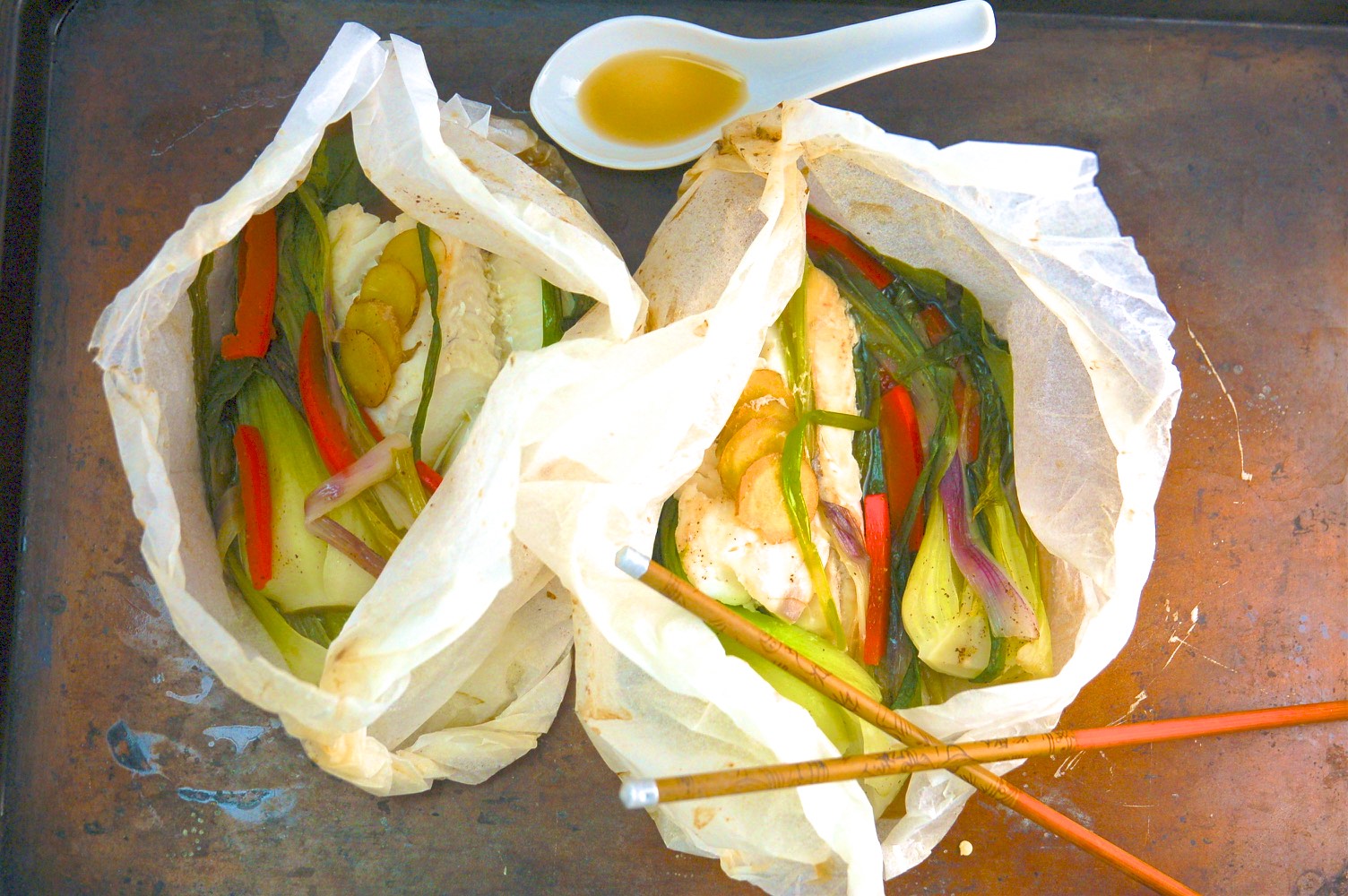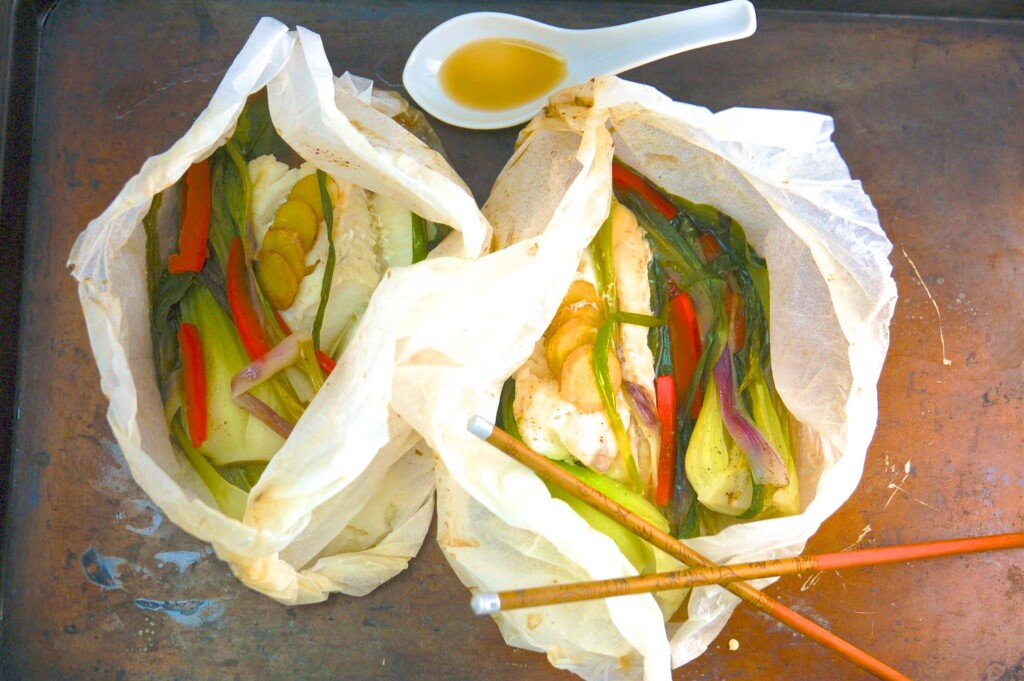 We often become insulin resistant as we get older which makes it really difficult to lose weight. Foods that contain fiber, like vegetables and other plant foods, help to balance blood sugar and insulin.
There are several different types of fiber each with it's own benefits so vary the types of plant foods you eat. A plan like a veggie omelet at breakfast, salad topped with shrimp at lunch, apple with nut butter for snack, and chicken breast alongside roasted mixed vegetables at dinner will help you to get at least 25 – 35 grams of fiber every day.
If you haven't been tallying up the amount of protein you eat use a fun tracking app like LoseIt. Increase your fiber slowly. Your body needs to adjust digestive enzymes as you gradually build your healthy plant based diet. Making these 2 changes may just be the rebalancing you need to shift some weight to the healthier side.
Cod Parcels with Bok Choy
4

scallions

,

sliced

4

baby bok choy

,

cut in half

1

red pepper

,

sliced

1

thumb-size piece fresh ginger

,

peeled and thinly sliced

4 5-

ounce

cod fillets

salt and freshly ground black pepper

4

teaspoons

toasted sesame oil

4

teaspoons

mirin

4

teaspoons

tamari
Preheat oven to 400°F.

Cut four 9 x 11-inch pieces of parchment paper. Place one-quarter of the scallions, 1 bok choy, 1/4 of the red pepper slices, and 1/8 of the sliced ginger in the lower third section of each piece.

Place 1 cod fillet on each bed of veggies and season the fish with salt and pepper. Arrange the remaining sliced ginger on top of the fish and pour 1 teaspoon each of the sesame oil, mirin, and tamari over each fillet.

Fold the top half of the parchment paper over the fish to make a rectangle; then, starting with one side, tightly roll up the parchment paper. Repeat with the other two edges, then place the parcels on a baking sheet and bake for 15 to 20 minutes, until flaky and cooked through.

Carefully tear open the packages to serve over brown rice or quinoa.