Here's a way to get some great popsicles ready for dessert or summer snacking in a hurry. Only 4 ingredients but Chocolate Crunch Popsicles come together to beat out any of the conventional fudge popsicles in flavor, texture, and especially nutrient profile. If the common fudgesicle has any nutrients to brag about at all anyway!
Just so you can grasp the vast difference between the two choices, yes buying frozen treats at the store is less work but…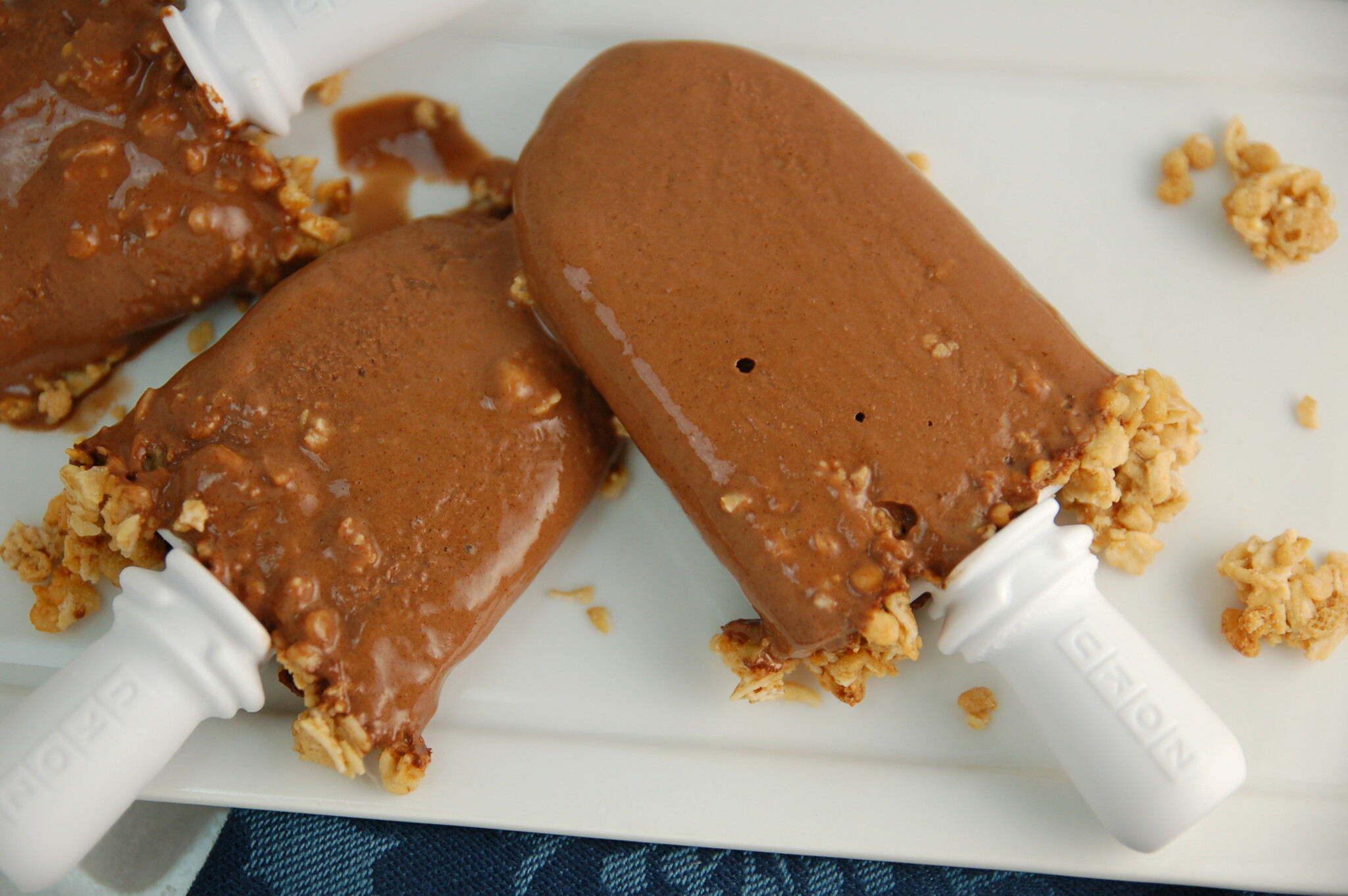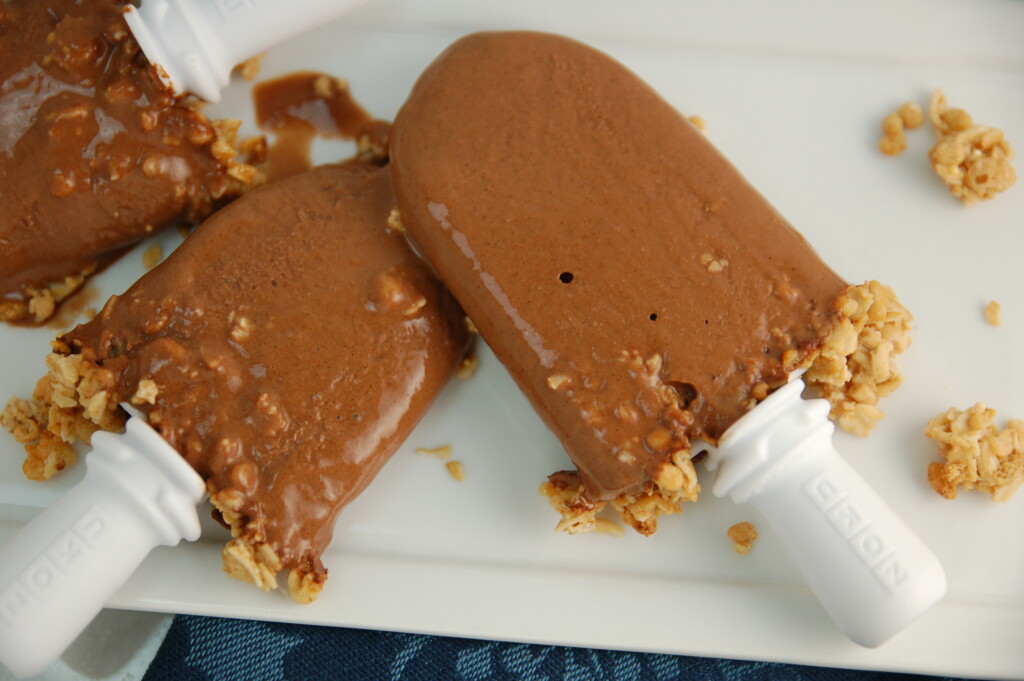 bananas are the sweetener here. So the advantage is a natural source of sweetness combined with some plant fiber to slow the absorption of the naturally occurring sugar. Plus bananas provide a creamy texture to the popsicle.
cacao powder is the chocolate source. This ingredient has been found in numerous studies to help protect us from heart disease, reduce blood pressure and insulin resistance (take note my friends with out of control weight gain!). Cacao  contains antioxidants that keep us looking and feeling younger longer. In addition, cacao boosts brain levels of serotonin, the feel-good brain chemical. When women are experiencing PMS serotonin levels drop dramatically. The benefits of cacao are proven to boost the brain levels of calming hormones and restore feelings of well-being.
coconut  milk for creaminess. Yes, I said buy full fat and yes, coconut milk contains saturated fat. The type of fatty acids that make up coconut oil's saturated fat content are medium chain triglycerides. MCT's are a type of fat that our bodies can more easily break down before getting rapidly absorbed and used for energy. Coconut is a great source of lauric acid which our bodies convert to antiviral and antibacterial compounds. Yay! It's also rich in magnesium to decrease risk of osteoporosis.
I hope you and your family enjoy both making and eating Chocolate Crunch Popsicles. Be sure to tag #freshbalancenutrition when you try them and share.
Chocolate Crunch Popsicles
2

ripe bananas

2

tablespoons

cacao powder

½

cup

full fat coconut milk

⅓

cup

granola
Place bananas, cacao powder, and coconut milk in a blender. Blend until smooth.

Divide mixture between 6 popsicle molds. Sprinkle granola over surface of mixture in molds. Freeze 4 hours until solid.