Are you are looking for a recipe for healthy cupcakes, moist and full of deep chocolate flavor? Give my Cacao Gluten Free Cupcakes a try. They check all the boxes but don't leave you in a sugar coma.
It's always a good idea to have desserts with benefits in your repertoire. We needed a treat around here that didn't make me cringe with guilt every time someone ate one. So I created a dessert which received a passing grade.
These chocolate cupcakes are rich with moist chocolatey-ness. The chocolate flavor comes from cacao powder, the raw powder part of the cocoa bean. The other part is the cocoa butter.
Hormone Balancing Superfood: cacao
Cacao is full of antioxidants in it's raw state. The amazing health benefits include reducing your risk of cardiovascular disease, reducing blood pressure, reducing risk of having a stroke, and protecting your cells from damage. These antioxidants can actually repair the damage to cells caused by free radicals and may reduce the risk of some cancers.
Cacao is also a source of some very important minerals that we all need to make sure we are getting. The minerals magnesium, iron, potassium, calcium, zinc, copper, and manganese are important for hormonal balance.
As far as hormonal health, cacao helps to lower cortisol and manage insulin. This results in a calmer you without cravings for the less healthy form of chocolate; the kind with added milk and sugar.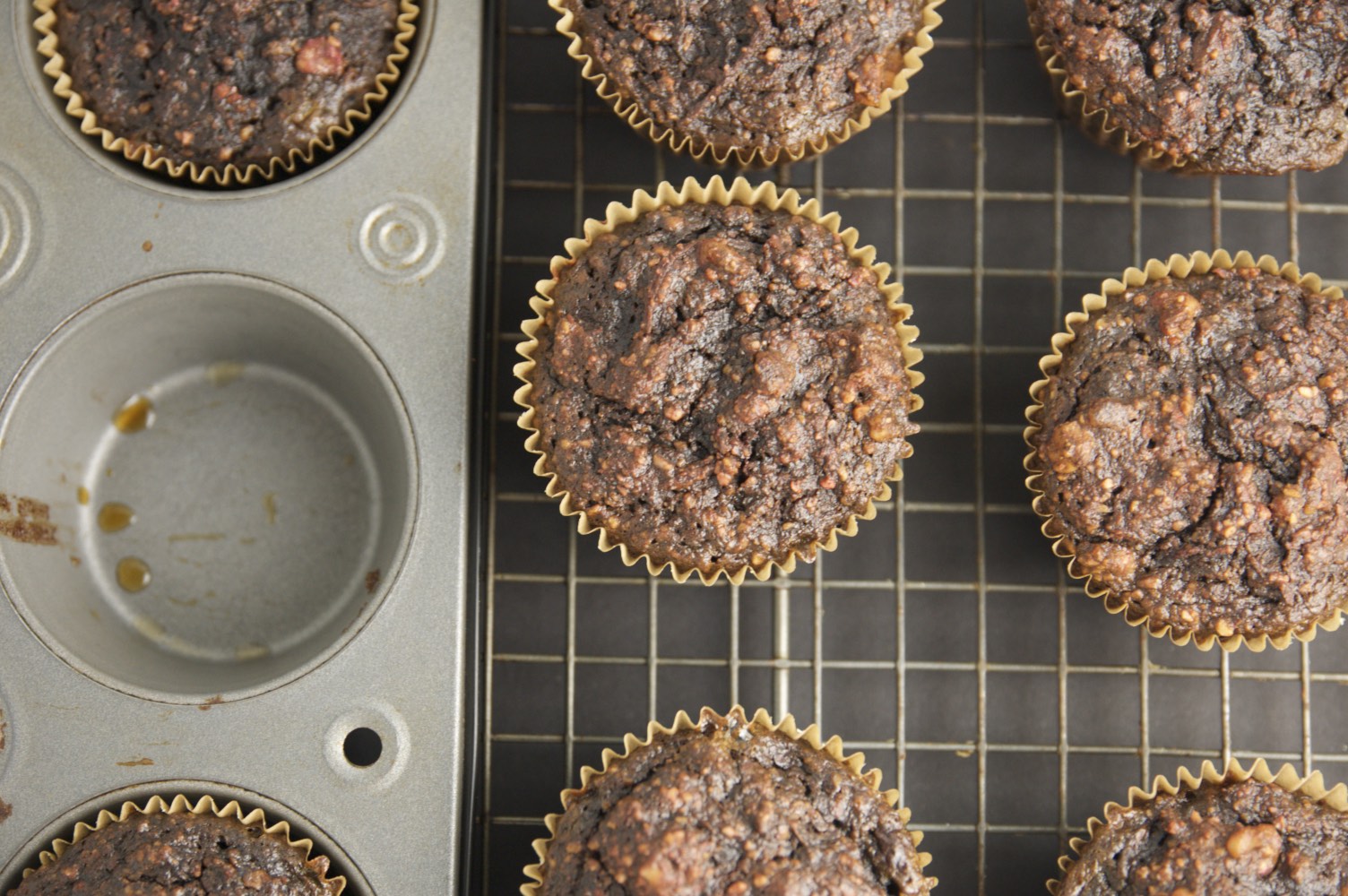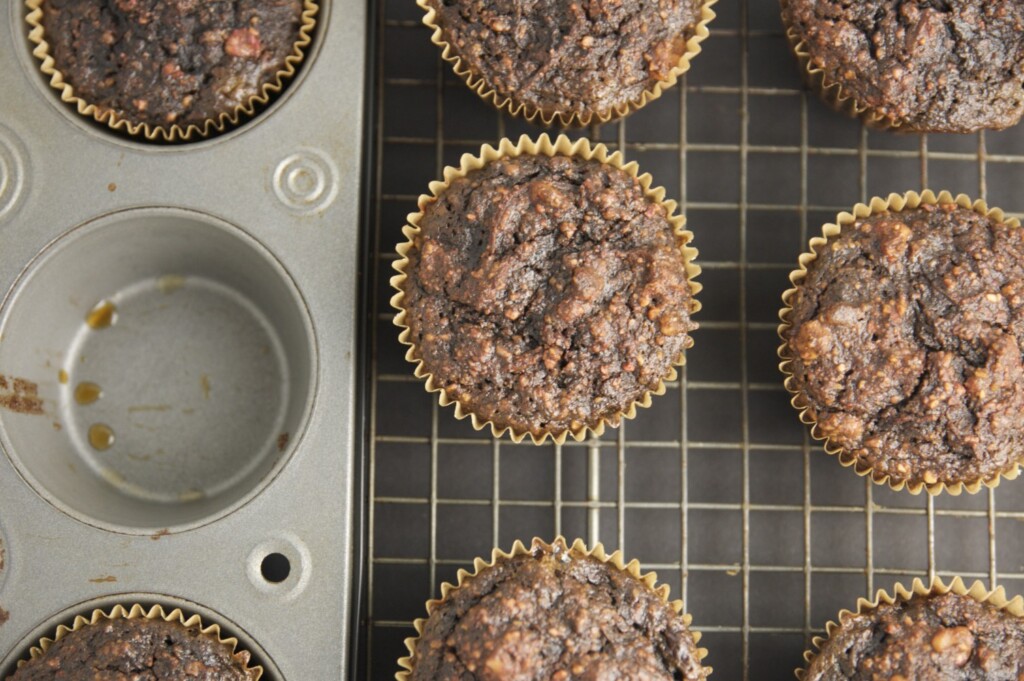 Organic cacao powder can be added to smoothies, baked goods recipes, oatmeal and other cooked grains, frozen treats, and more.
This recipe doesn't use white sugar. Overall I've used less sweetener than you usually see called for in a cupcake recipe. These healthy cupcakes contain protein from nuts and fiber from all the plant-based ingredients. Protein and fiber, along with healthy fat from nut oils and olive oil, help to keep blood sugar from spiking the way it does after eating traditional high sugar sweets.
My secret healthy ingredient
Oh, and hidden deep within the batter, virtually undetectable by human taste buds, is my secret ingredient – beets! Beets act as a sweetener and add moisture to baked goods. I'm telling you, no one that tested these knew they contained beets until I told them.
The beets contain natural nitrates which have a blood pressure-lowering effect. Because the nitrates improve blood flow our brain health may improve. They are a good source of fiber to support good digestion and reduce constipation.
So it's just crazy that these delicious gluten free chocolate cupcakes can do all this good. Test them out and let me know how you liked them…
Want some more healthy dessert recipes?
Red, White, and Blue Vegan Cheesecake
Beet & Tart Cherry Energy Bites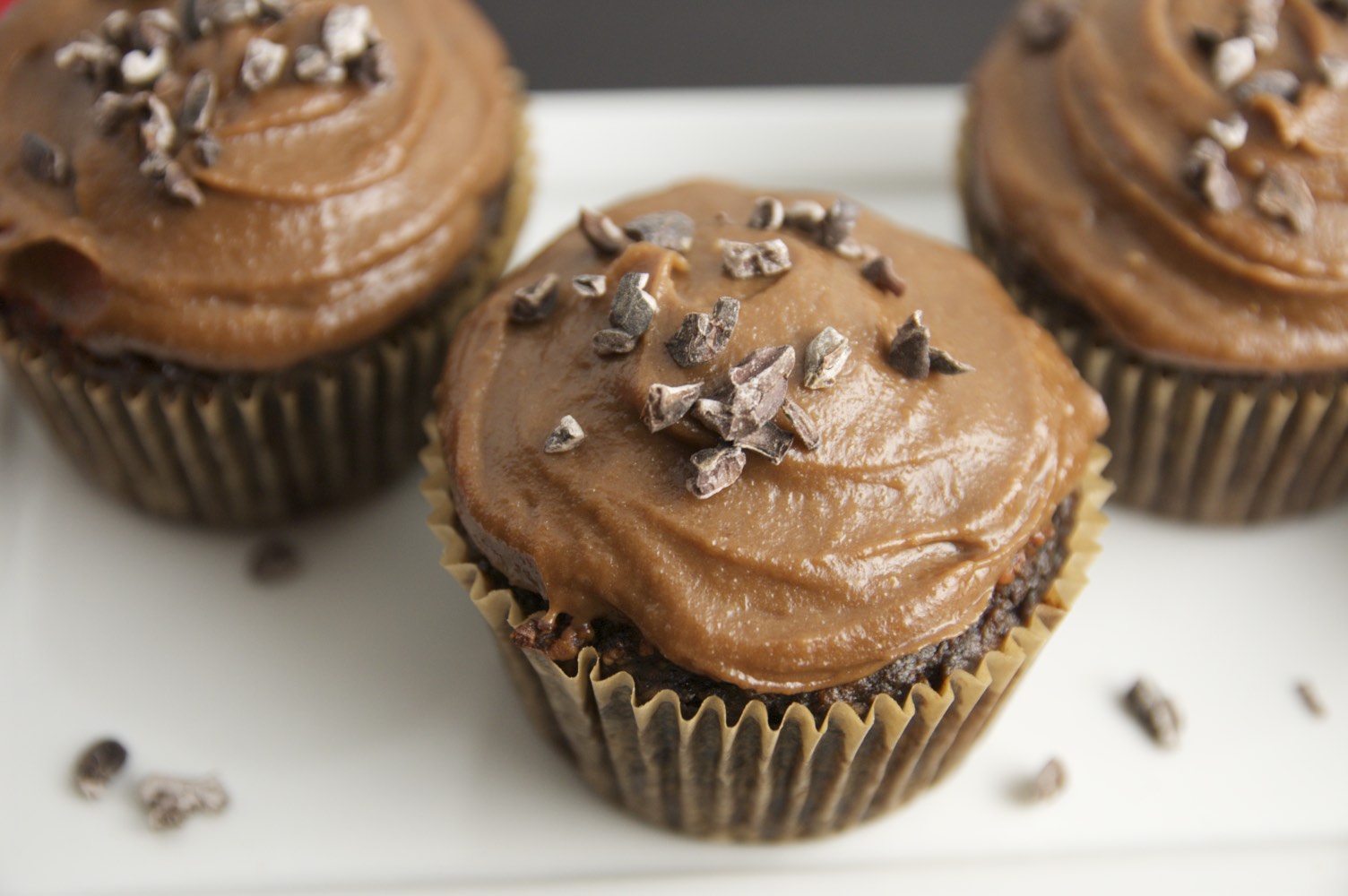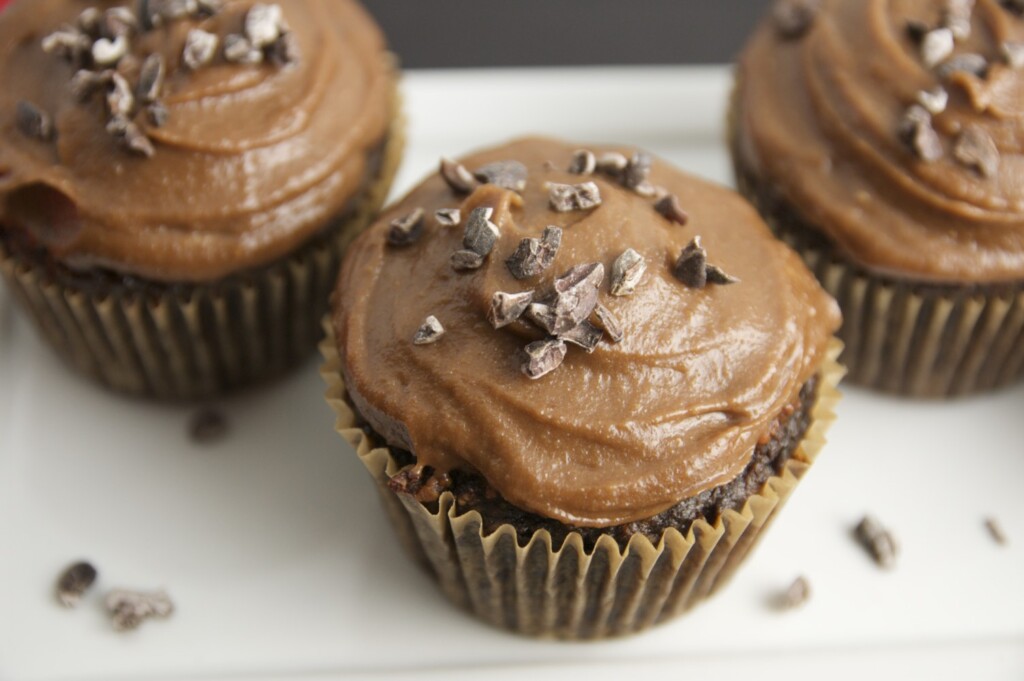 Cacao Gluten Free Cupcakes
1 ½

cups

almond flour

¼

cup

cacao powder

¾

teaspoon

baking soda

2

teaspoons

cinnamon

1

teaspoon

sea salt

3

eggs

2

tablespoons

olive oil

⅓

cup

maple syrup

2

cups

grated beets

½

cup

walnuts

,

finely chopped
for frosting:
1 ½

cups

raw cashews

2

tablespoons

cacao powder

2

tablespoons

lemon juice

2

tablespoons

agave nectar

¼

cup

filtered water

¼

cup

cacao nibs
Preheat the oven to 325 ºF. In a large mixing bowl, combine the almond flour, cacao powder, baking soda, cinnamon and salt.

In a separate bowl, whisk together the eggs, oil, and maple syrup. Stir in the beets and walnuts and add into the dry ingredients. Stir to thoroughly combine.

Pour the batter into a paper-lined cupcake tin. Bake for 20 minutes, or until a toothpick stuck in the center comes out clean, then set aside and cool in the tin for 30 minutes before icing.
For Frosting:
Combine the cashews, cacao powder, lemon juice, agave nectar, and water in a high-speed blender. Blend until smooth, adding additional 1 tablespoon water if necessary.

Ice cupcakes with icing when cool. Sprinkle cacao nibs over iced cupcakes.
This post contains affiliate links for products I use and trust. I may receive commissions on purchases at no cost to you. As an Amazon associate I earn from qualifying purchases.