It's still a little bit chilly here so a warm, cozy breakfast with a bit of spring swirled in feels just right. Some energy-packed food that includes protein, fiber, and healthy fat will help to keep your morning peppy and maybe even take you through the 10:30 "I just need a little something" stage. Strawberry Quinoa Breakfast Bowl checks off all the boxes – protein from quinoa, fiber from strawberries and nuts, healthy fat from coconut milk and nuts.
Morning is your opportunity to set your energy level for the rest of the day. See if you can make some time for a few bursts with the weights or at least a perky walk in the mood-elevating AM sun. You won't believe the difference it can make as you tackle the stresses of your day and the quality of sleep you will get at night! So set things up for success, maybe even prep ingredients for this yummy bowl the night before. Slice some fresh spring strawberries, chop the almonds, and place a handful of flaked coconut in a bowl. You could even cook the quinoa ahead of time and just pour your nut milk over top before you rewarm everything in the microwave or a small pot. So quick.
Track down some local raw honey which will boost your immune system because the bees that produced it visited local plants helping you to build up immunity against allergens in your environment. A little drizzle of some gently warmed honey will make this bowl a sweet beginning to a day full of possibilities. Looking for a healthy breakfast with a savory flavor? Try this Fresh Balance Nutrition favorite!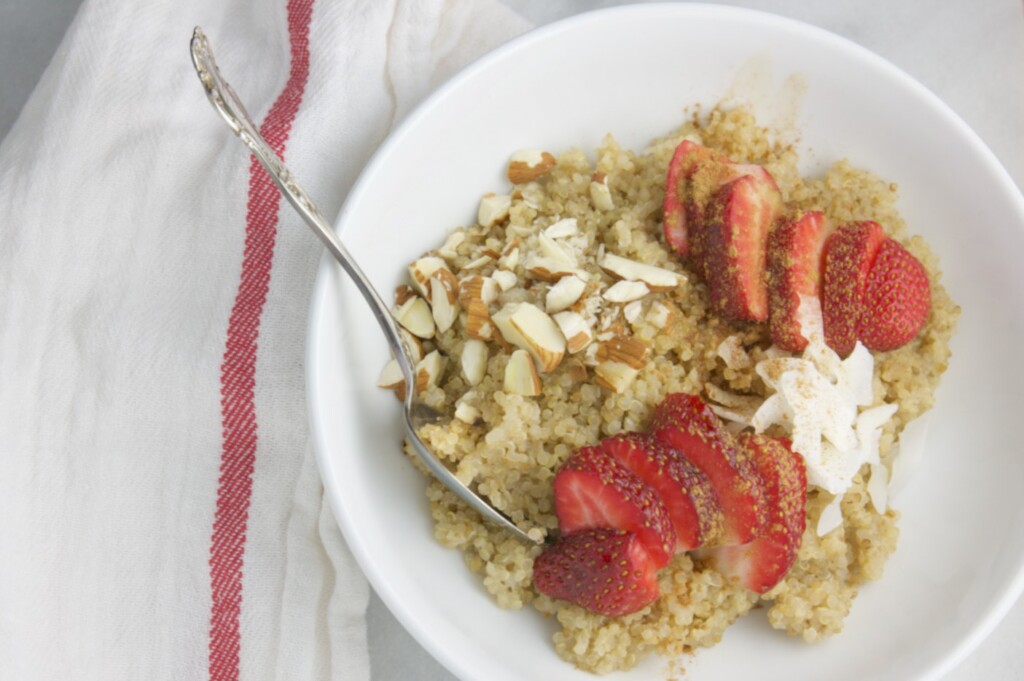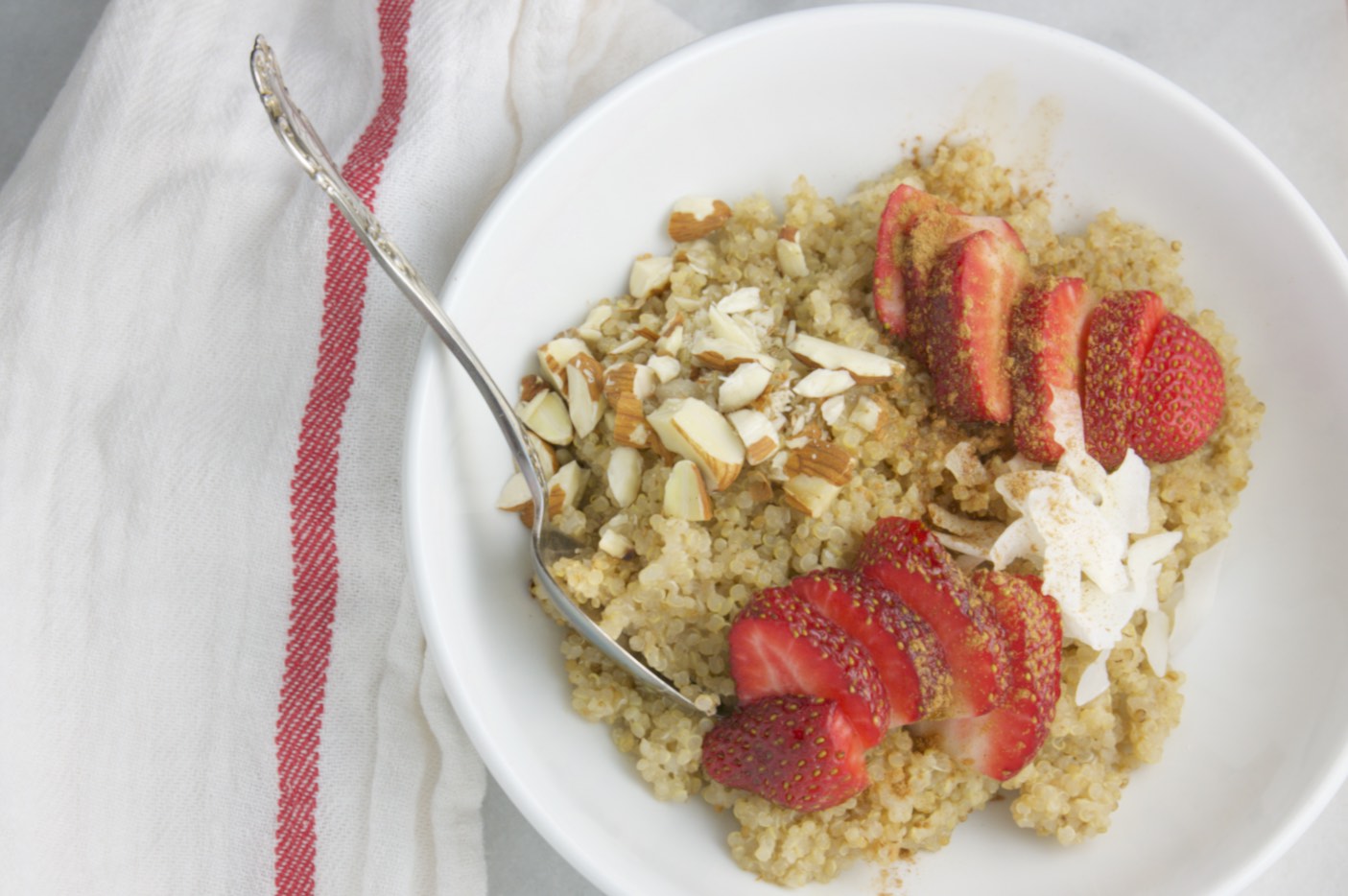 Strawberry Quinoa Breakfast Bowl
½

cup

quinoa

,

rinsed and drained

1 ¼

cup

unsweetened vanilla coconut milk

¼

teaspoon

sea salt

6

strawberries

,

sliced

¼

cup

unsweetened shredded coconut

⅔

cup

almonds

,

chopped

2

tablespoons

maple syrup

,

or warmed local raw honey

1

teaspoon

cinnamon
In a small pot, bring quinoa, coconut milk, and salt to a low boil. Reduce heat to low, cover, and simmer until quinoa is tender, about 15 minutes.

Remove from heat and let sit for 5 minutes. Top each portion with strawberry slices, coconut, and almonds. Drizzle with maple syrup or honey and add a sprinkle of cinnamon.

Pour additional warm coconut milk over top if you'd like a to create more of a porridge.
This page contains affiliate links for products I know and trust. If you click on these links and make a purchase, I may earn a commission at no cost to you. As an Amazon Associate, I earn from qualifying purchases.