I've collected some gift ideas for your girlfriend, your mom, or for you to put on your own wish list this year. These are things that will make you feel healthy inside and out while supporting hormone balance.
I love when gift guides begin to come out. Shopping is so overwhelming these days, especially online. Where do you even start?
Well, if you are a woman 40+ I've been collecting some ideas all year long just for you. These are things that I use myself or I've researched and know will make life a little easier or more comfortable for my peri/menopausal friends.
Share with your daughter, your mom, your aunt, or put them on your own wish list. We deserve a treat this year, am I right?!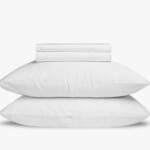 No 1 Cooling bed linens
This is such a common issue. Temperature changes and night sweats make a good night's sleep such a challenge. So for those of us that sleep "hot" consider linen or percale sheets. Linen is very breathable to help you keep your cool. Percale is crisp like a dress shirt to stay cool at night. If you prefer to sleep with just a comforter instead of the top sheet, try this cooling comforter.
No 2 Non-alcoholic spirits
This is becoming a big deal – just saying no to alcohol is having a moment. Good for us because, although many of us appreciate a good glass of wine every now and then, alcohol is a hormone disruptor. Seedlip is making a high quality distilled spirit that is not only alcohol free, but also has no sugar making it 0 calories.
There are 3 varieties:
Garden – herbal
Grove – citrus
Spice – layers of spice, citrus, and a bitter finish 
I have their Garden and Grove. A little mocktail over ice with a wedge of lemon or orange makes a special treat at happy hour. All varieties are similar to actual distilled spirits and are so fun to drink as is or to make something more special.
No 3 Panties for peri
A different idea for a stocking stuffer?! Leaks are an annoying aspect of being a woman that we have just endured forever. Now there's a way to take care of that and stop worrying (at least about this one thing…). Thinx has created a bunch of really cute panties in so many styles especially for perimenopause heavy period leaks. Speax is their solution for urine leaks which so many of us can relate to. They have holiday gift boxes right now too – so sweet.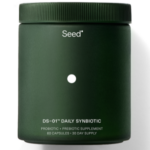 No 4 Womens health supplements
Digestion so often takes a shift as hormones also shift. Tending to the microbial garden in your gut can really help. Seed is 24-strain probiotic & prebiotic with 53.6 billion AFU's to support your digestive health, your immune system, cardiovascular system, skin health, & more.
OK the packaging is sooo pretty, but Hum Nutrition has put together some really effective products to support women's health concerns. My favorites? Turn Back Time, Private Party, & Über Energy.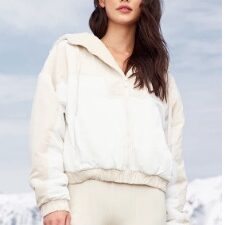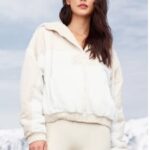 No 5 Work it out
Every woman should know that yoga is a great way to relax and relieve symptoms of peri/menopause. Alo Yoga is my choice to look cute while practicing my chaturanga dandasana. 
'Tis the season to keep a set of blocks, a mat, and a strap  in the house for online yoga.
For strength training, I like kettle bells for a bunch of muscle building exercises that you can do at home. I posted one on Insta for high hang pulls. You want to choose anywhere from 5 to 15 pounds to get a good workout.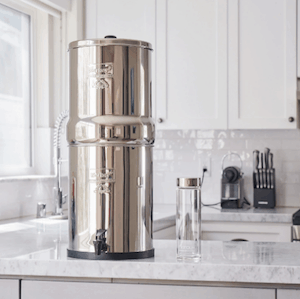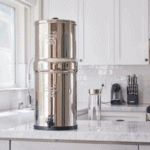 No 6 Clean water
We gifted ourselves a Berkey last year and use it all day everyday. The list of contaminants this system filters out are almost endless.
Waterdrop is a reverse osmosis water filtration system. We want pure filtered water for drinking and preparing food. Put a filter under your sink to remove heavy metals, , bacteria, viruses, and more.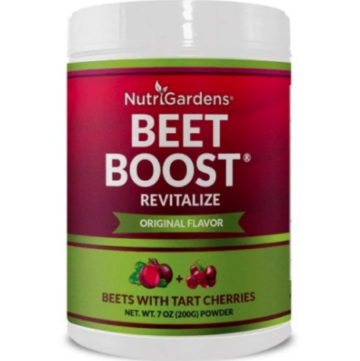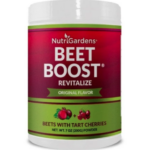 No 7 Best for your body
The beet + tart cherry powder from Nutrigardens has saved me from suffering through occular migraines multiple times. Instead of taking medication I simply mix with water and within 15 minutes all my pain and symptoms have disappeared. Beets and tart cherries support exercise endurance and recovery. Nutrigardens also offers Spinboost for endurance and Watermelon Hydrate with electrolytes and antioxidants for rebalancing after a workout or just a busy day. Use code BALANCE15 for 15% off your stocking stuffers.
We've collected almost all the flavors of Calm magnesium powders for sleep and muscle relaxation. Have you tried Calm Gummies yet? The stress and anxiety all of us have experienced for most of 2020 can deplete magnesium levels. These gummies are a great way to help release tension and start relaxing.
I'm a big fan of Sakara meals. Bathing your cells in nutrient-rich food for every meal is so indulgent when Sakara is meal prepping for you. Try out a week of meals delivered to your door, gift someone The Gift of Glow, or choose their 10-Day Reset – all the essential tools for creating Sakara meals in your own kitchen. Use code XOFBN for 20% off.
OK I've been known to sneak my own ingredients into restaurants on occasion. Most food establishments do not use the best oils because they are kind of expensive. Brightland has put together their Mini Essentials for holiday gift giving. Four petite portions of superior quality olive oils and vinegars just the right size to tuck into your purse … shhhh.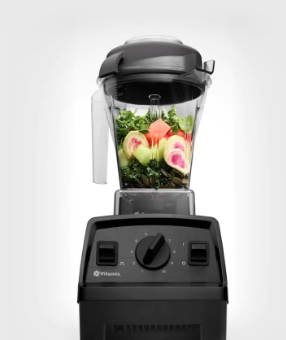 No 8 Well outfitted kitchen
I don't know how I survived without my Vitamix. I started out with the full size blender, then had to have the personal blender. Now they even have an immersion blender and a Food Cycler to compost all those veggie peelings. Vitamix is offering 20% off containers for the holidays with code SAVE20.
Guilty of owning too many pans – but these are sooo sexy. Maybe you or someone you're gifting needs a great looking and performing stovetop wok or some awesome knives? Made In has got you covered.
My winter hydration routine is to drink a cup of herbal tea when I wake up each morning. I use this Bodem Tea Kettle. It heats up so quickly and looks pretty stylish too.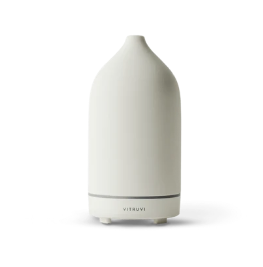 No 9 Aromatherapy
Vitruvi makes the most beautiful diffuser. It works well filling the room with lavender at bedtime or a blend of citrus and peppermint to energize me in the morning.
Lafco candles have been in my home for a few years now. I keep coming back to them because of the quality of their ingredients and thoughtfully blended fragrances. Right now we are enjoying the Frosted Pine, Winter Currant, and Spiced Pomander votives during the holidays.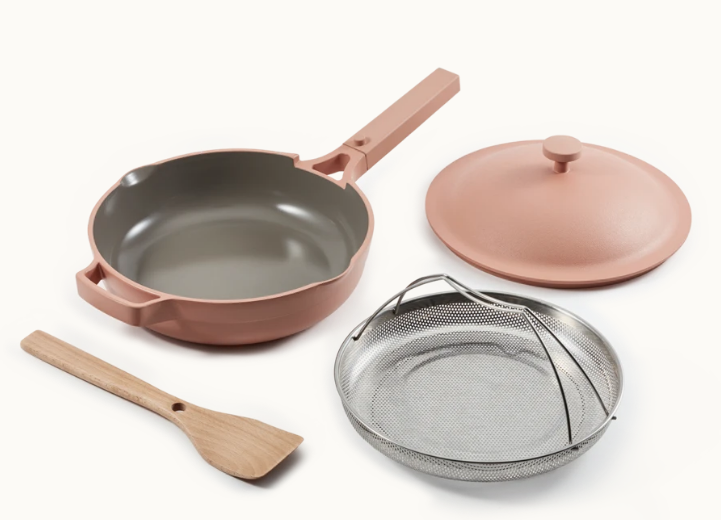 No 10 Healthy convenience
The Vejo is a gift for my daughter and me. The concept of a smoothie blender within a to-go cup was intriguing alone, but look at their smoothie blends. They have blends for post-workout, detox, immunity, skin health, even a coffee smoothie.
We have a new The Always Pan to use while everyone is at home this holiday season. Our 10" non-stick pan gets daily use, so this is our new go-to. I ordered the bamboo steamer baskets that fit right on top of the pan too. We can't wait to get going with all the healthy recipes!
A Thrive Market gift card is a thoughtful gift. I enjoy home delivery of the staples I need at a 25 – 50% discount. All I need to shop at the grocery store for is my produce which I prefer to select myself. Shopping with Thrive really cuts down my time in the store.
Wishing you happy and healthy holidays,
Jennifer
This post contains affiliate links for products I use and trust. I may receive commissions on purchases at no cost to you. As an Amazon associate I earn from qualifying purchases.