Here is another scrumptious version of chia pudding – Lemon Ginger Chia Pudding is a little quicker to prepare than my Vanilla Chia Pudding. In this recipe I'm adding some fresh grated ginger which is a super idea with colds and the flu jumping from person to person.
Ginger has anti-inflammatory, antibacterial, and antiviral properties. Adding ginger to foods or drinking ginger tea may be effective in helping to avoid cold and flu or decrease the severity if we get sick.
Try whipping up a batch of Lemon Ginger Chia Pudding on the weekend to have ready in portioned containers for breakfasts and healthy snacks. That's one less thing to prepare during the week and it checks off the "healthy" box at the same time.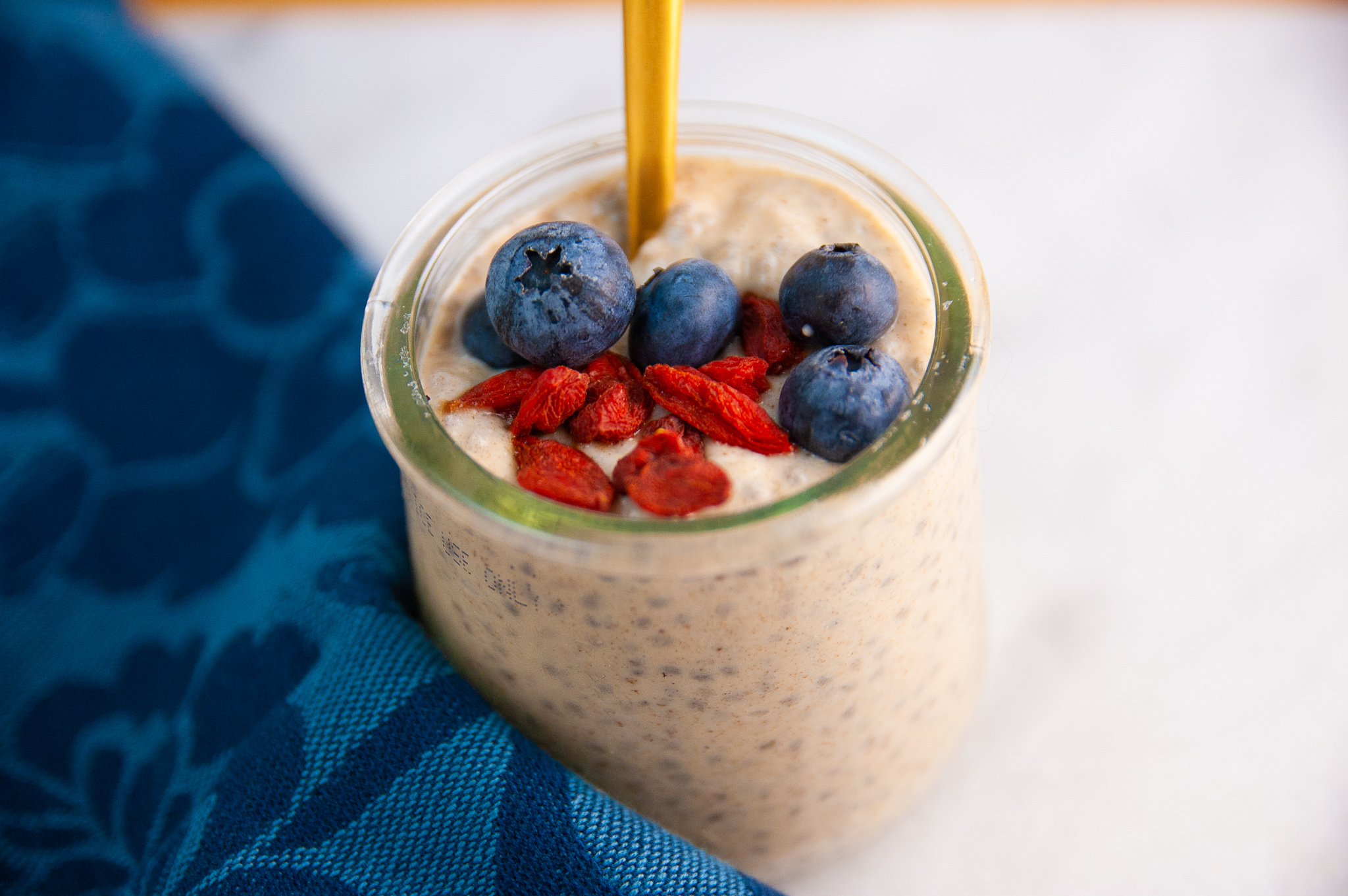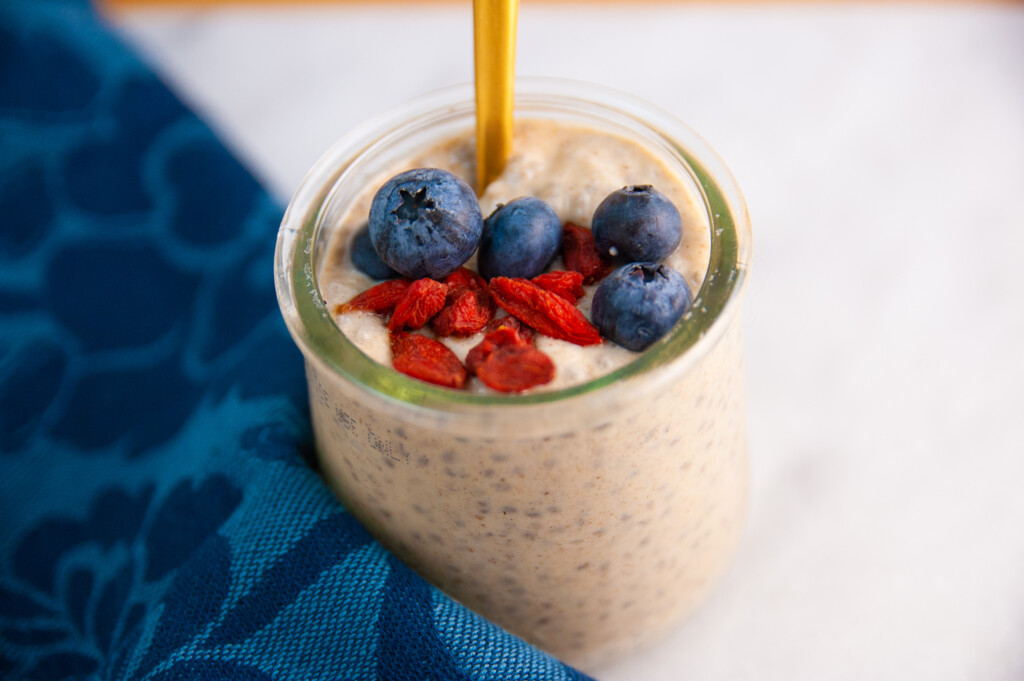 Lemon Ginger Chia Pudding
6

tablespoons

chia seeds

2

cups

unsweetened coconut

,

almond or cashew milk

½

teaspoon

vanilla extract

1

tablespoon

maple syrup or honey

2

tablespoons

fresh lemon juice

2

teaspoons

lemon zest

2

teaspoons

fresh ginger

,

grated

blueberries

,

for topping
In a bowl, mix together chia seeds, milk, maple syrup, vanilla, lemon juice, lemon zest, and grated ginger.

Let sit and mix again to break up any clumps.

Cover bowl and place in refrigerator for 3 hours or overnight.

To serve, divide mixture into bowls or containers and top with blueberries.
This page contains affiliate links for products I know and trust. If you click on these links and make a purchase, I may earn a commission at no cost to you. As an Amazon Associate, I earn from qualifying purchases.